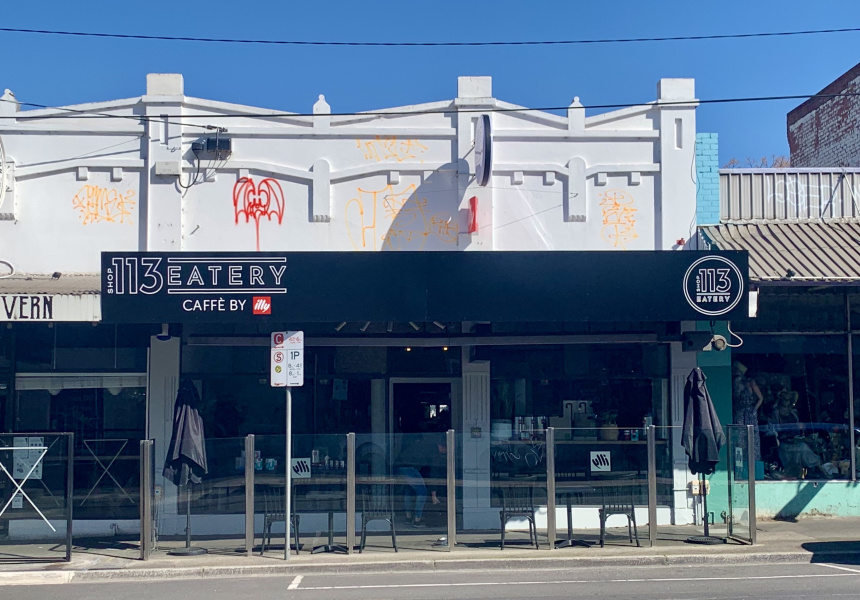 When Lorenzo Tron, owner of all-day diner 113 Eatery in Northcote, woke up this morning he received a message from his neighbour to let him know his shop window had been shattered. The police had already been called and Tron was advised that it'd cost $4000 to have the front window repaired in order to keep operating his Italian eatery.
Then, hours later, a video was posted on Brown Cardigan showing a person falling into the window after attempting a scooter stunt.
"The video started going viral and everyone started talking about it," Tron tells Broadsheet.
Broadsheet Access members get special tables at busy restaurants, tickets to exclusive events and discounts on food, coffee, brand offers and more.
"After the two years we've had and now [this incident]. We will shut for good. It's challenging, demanding, frustrating … it will cost us our beloved restaurant," he says. "It's already very hard [to run a restaurant] after Covid and we've had staff shortages, so we've decided to close the shop as I can't keep going. It's not worth it."
113 Eatery, which serves classic Italian fare such as pizza, eggplant parmigiana and house-made gnocchi, will continue to operate for guests who've already booked into the restaurant for tonight's service – however, Tron confirms its last service will be on August 14.
Tron, who also owns Shop225 Pizzeria and Il Caminetto, says he is very pleased no one got hurt during the incident.
The person responsible has offered to pay the damages, says Tron.
"We're going to try to operate until August 14 with the window blocked like that as there's no other way," says Tron. "I'm feeling defeated to be honest. Every time we get our head above the water something pushes us down again."
113 Eatery will close on August 14.
This article was amended on August 4 to clarify the reason for the restaurant's closure.