"I know the government has to do the right thing," said Mr Kritsotakis, "but for me one vaccination should be enough as long as they have their second one booked".
Restaurant and Catering Australia chief executive Wes Lambert told The Herald that it had been receiving "hundreds, if not thousands, of questions in the past days and weeks".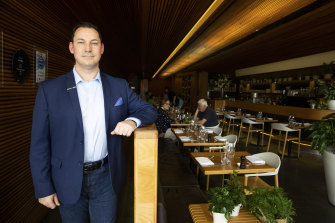 The peak industry body has been passing on and interpreting NSW Government resources for restaurant, cafe and catering workers who are struggling to decipher COVID regulations before opening.
When asked about staff shortages Mr Lambert said: "Hospitality businesses that were already experiencing critical workfall shortages, are scrambling to fill shifts from Monday", due largely to the 16-39 cohort being a late group eligible for vaccinations.
A Tavola, which has restaurants in Bondi, Surry Hills and Darlinghurst, has pushed back opening to October 20 and is holding off on opening its most recent venture in the Tramsheds at Glebe until December because of serious shortages in staff.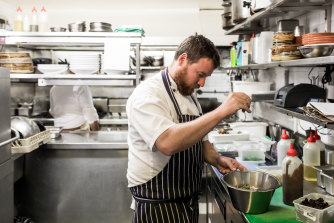 Executive Chef Luke Randall said that between the business' four venues they could easily hire another eight to 10 staff.
"Two years ago if we put an ad up we would get 40-50 emails. We have had job applications up for three weeks now, on three different platforms, and have only gotten eight replies".
Loading
Mr Randall added that backpackers and international students had made up a large portion of their floor and bar staff, and that their Bondi restaurant had been the hardest to staff since the start of the pandemic.
"We used to call it the Bondi Boat. It would come in every October and we would get 30 CVs a day. But that stopped a couple of years ago."
But Mr Randall says that staff shortages is a larger industry problem that has only been magnified by the pandemic.
"All of our full-time staff got vaccinated, so that wasn't the issue. It has been an industry issue for a long time and COVID-19 has brought it to the forefront.
"Backpackers and international students keep our industry going…but it's also the grassroots, and we need to get more kids involved in the industry."