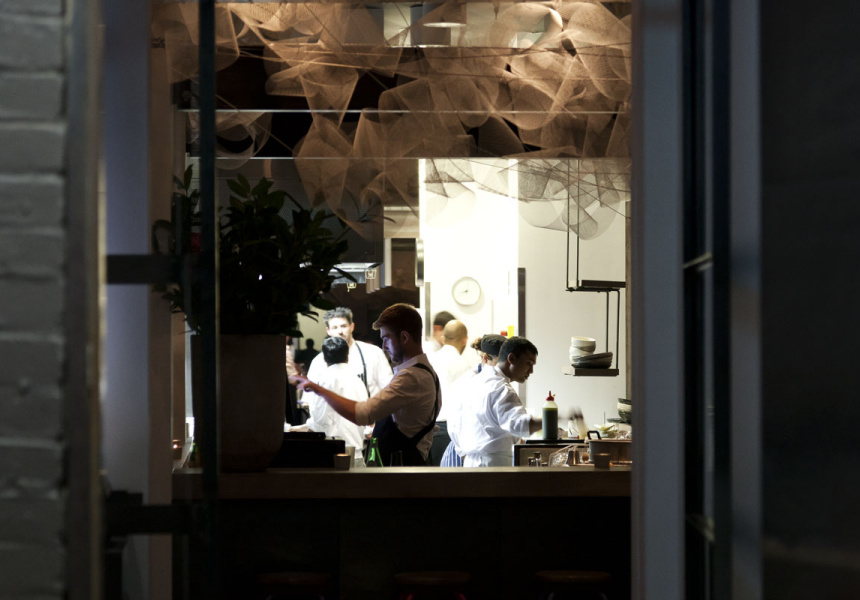 On Saturday afternoon Victoria Police caught and fined an unnamed man $1652 for leaving his home in Werribee to drive 32 kilometres to the CBD to buy "a specific butter chicken", thereby breaching the conditions of stage-three lockdown. It's not known exactly where the man was caught or whether he got his butter chicken.
Online, many people were quick to dismiss the butter chicken excuse, suggesting the man was actually up to something nefarious. Why else, these sceptics asked, would a person drive right past all the great Indian restaurants in Point Cook and Footscray?
For now, that's a mystery. What we do know is the man's excuse was genuine. He was almost certainly on his way to Tonka in Duckboard Place, although no previous news reports named a restaurant.
Tonka and its sister restaurant, Coda, are currently running a take-home menu that includes, yes, butter chicken. The meals are vac-packed, ready to heat and serve, which refutes the sceptics' other big point: a butter chicken bought takeaway would be cold and inedible after returning to Werribee from the CBD (unless you ate it right there in the car, of course).
"We had multiple calls last week saying, 'Can you deliver to Werribee?' We said, 'Yes, but not until Wednesday,' says Tonka co-owner Kate Bartholomew. "One of the callers said, 'Can I come and pick up?' We don't know for sure … but I would have thought [the 'specific butter chicken'] was us."
Tonka doesn't have a confirmed order to prove it. Which makes sense, Bartholomew says. "If he knew he was breaking the rules, he wouldn't have placed an order due to the risk of not being able to get into Melbourne or back again. He would have been better off to just order and pay right here."
Until Tonka hears otherwise, it's claiming this one. The restaurant's tandoori chef, Veeran Raman, has already relayed the news to his mum in India, who's apparently proud that her recipe could drive a man to such lengths. The story has also been picked up by the media in India and other countries.
"We absolutely do not condone any illegal activity, especially related to Covid, but fuck this gave us a well-needed laugh," Tonka wrote on Instagram.
Today the restaurant launched a campaign to find the mystery man, dubbed Mr Butter Chicken: "We want to deliver him a few curries to soften the blow."
If you have a lead, get in touch via Tonka's Instagram profile or info@tonkarestaurant.com.au.