An acclaimed Sunshine Coast restaurant is ready to reopen with exciting new dishes and renovated dining and kitchen spaces after a major $1 million setback.
The Spirit House at Yandina has been closed since late August last year, after a 43-year-old Monkland man allegedly broke into the kitchen and caused huge damage that required a demolition and rebuild.
After extensive renovations, restaurant owner Acland Brierty told Sunshine Coast News the official re-opening date was set for March 23 and already the restaurant was fully booked until Easter.
"We have a new building, new menu and the new kitchen, which allows us to do food we haven't really done before," Mr Brierty said.
"We have taken the time to re-build some of our seating areas and landscaping too."
After the freakish incident last year, Mr Brierty said the closure had provided a silver lining as it allowed for a kitchen expansion that was set to "power the Spirit House for the next 25 years".
The closure of the contemporary Thai restaurant had also created the opportunity to experiment with new dishes and menus that would be rolled out with the reopening.
The new menu allows diners to select their own three or four-course taste experience from the selection of dishes.
These single-plated meals are different to the shared dishes past diners would have experienced. There is also a degustation option and a banquet option for groups of 15 people or more.
Delicious menu items include panang curry using Mooloolaba baby squid, a wagyu brisket green curry, master stock braised duck Maryland and coconut panna cotta. There are also gluten-free and vegetarian options.
Like stories that inform, connect and celebrate the Sunshine Coast? So do we. Join an independent local news revolution by subscribing to our free daily news feed: Go to SUBSCRIBE at top of this article to register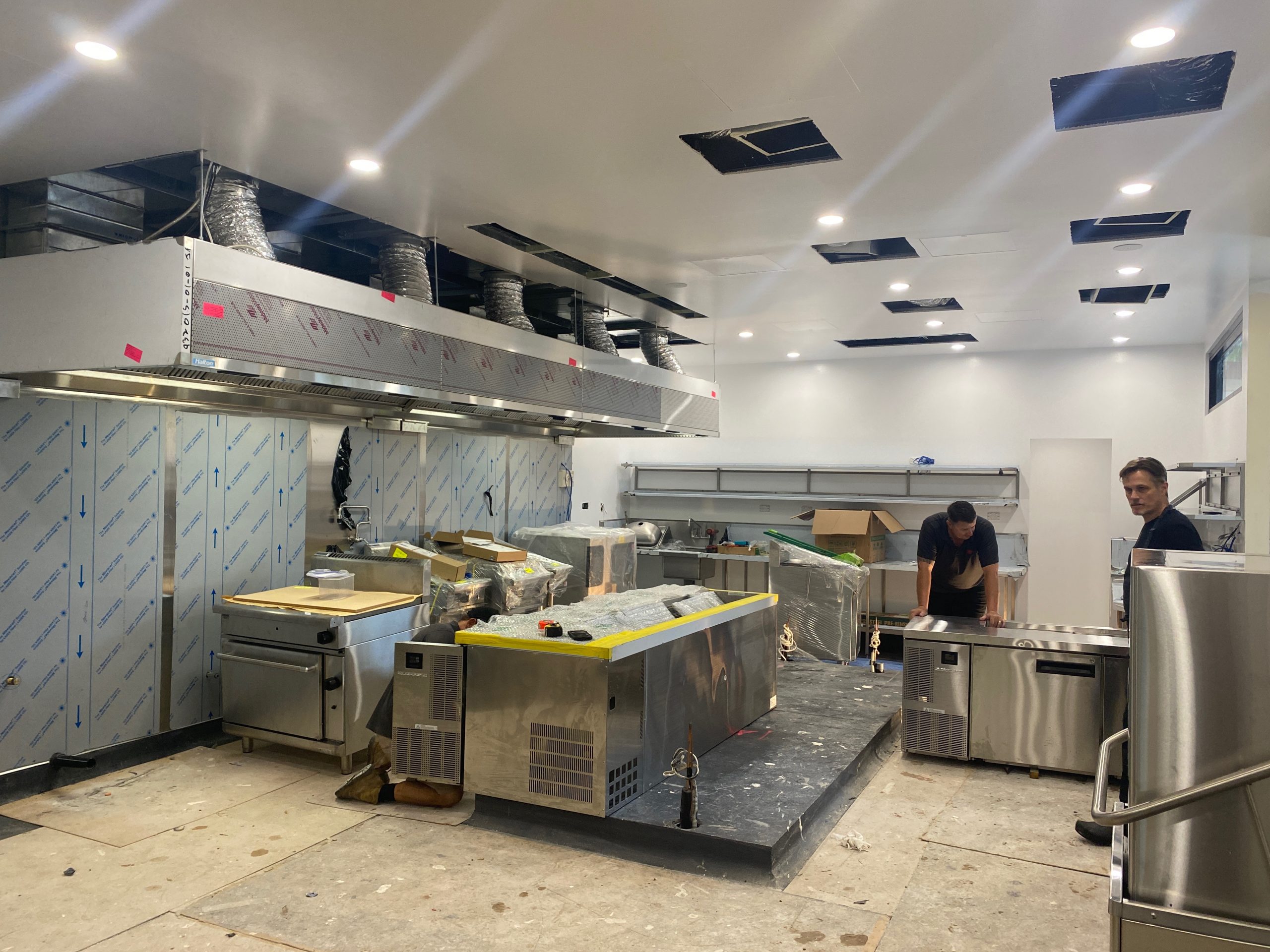 "The new kitchen allows us to bring you exciting new dishes, new dining pavilions and garden seating too," said Mr Brierty.
"In short, we can't wait to show you the improvements and kick start a whole new direction for the restaurant.
"The (alleged) break-in back in September really was a 'lemon into lemonade' moment for us.
"The old building and courtyards have served us well for 25 years and as scary as this rebuild is for us, it will allow us to keep delivering the Spirit House experience for the next 25 years.
"By us, I mean our kids, which will make three generations of our family running the Spirit House."

The family business was initially due to reopen in December 2021 but that was pushed back to January 5 because of delays with international shipping of large cooking appliances, including stoves and fridges.
Then Queensland's Omicron peak in January caused further setbacks with operations, but Mr Brierty said the space was finally ready to welcome back excited diners.
Spirit House was opened in 1995 by Helen and Peter Brierty, initially serving morning and afternoon tea and a light lunch.
Today, it is considered one of the finest food experiences in Queensland for its Pan-Asian cuisine and flavours and highly popular cooking school.
Visit spirithouse.com.au.