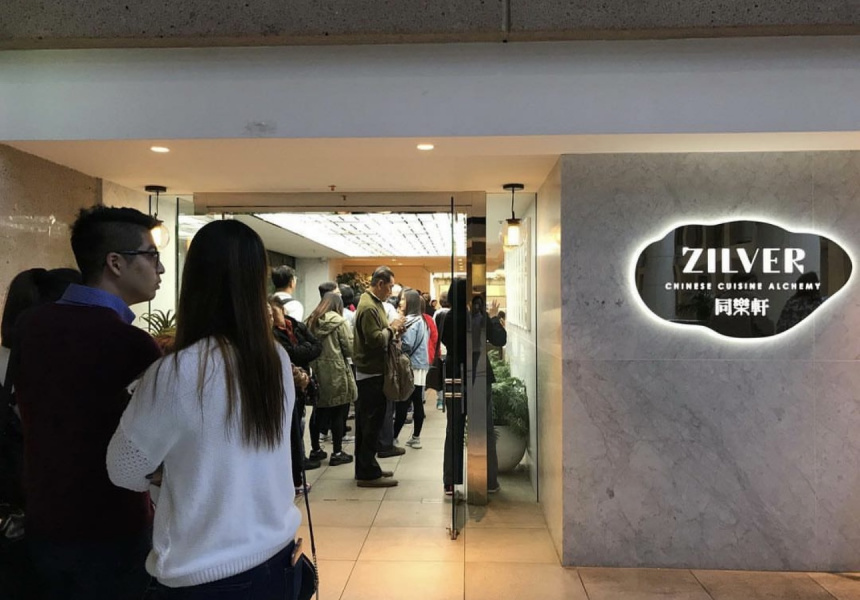 February 14 will be the final day of service for Haymarket's Cantonese restaurant Zilver, after owners said they must close "due to the building's plan for the site's reconstruction and redevelopment for
office space," the owners claim in a statement.
"This decision is irreversible and to depart from the most popular venue after 30 years of
glorious and great effort [and] achievement is devastating for us," Zilver says. "It is hard to comprehend the owner's decision to abandon its loyal and long-term tenant."
Zilver was established in 1993, and has a second outlet at Bondi Junction Westfield. The popular restaurant, at level one of 191 Hay Street in Haymarket, was renovated in 2016 and serves Cantonese food, including yum cha. The Zilver group also owns The Eight, also in Haymarket. Henry Tang and wife Chillie took over the restaurant from Henry's father, and still own it today.
Zilver's owners compared the closure to a 14th-century novel. "Zilver's continuous and dramatic journey of the heart resembles the Chinese history book of the [Romance of the] Three Kingdoms, with an unfinished story to be continued, to strive for the best and a better future."
The novel, attributed to Luo Guanzhong, is about the last reign of the Han dynasty (206 BC-220 AD), when the Chinese empire was divided into three warring kingdoms. It's said to delve into how power is wielded, and how wars are planned and fought.
There have been a number of big Chinatown closures in recent years. Chinatown Institution Marigold had its last yum cha service in December 2021. This news followed Cantonese staple Golden Century going into administration, and peking duck palace BBQ King also calling it a day.