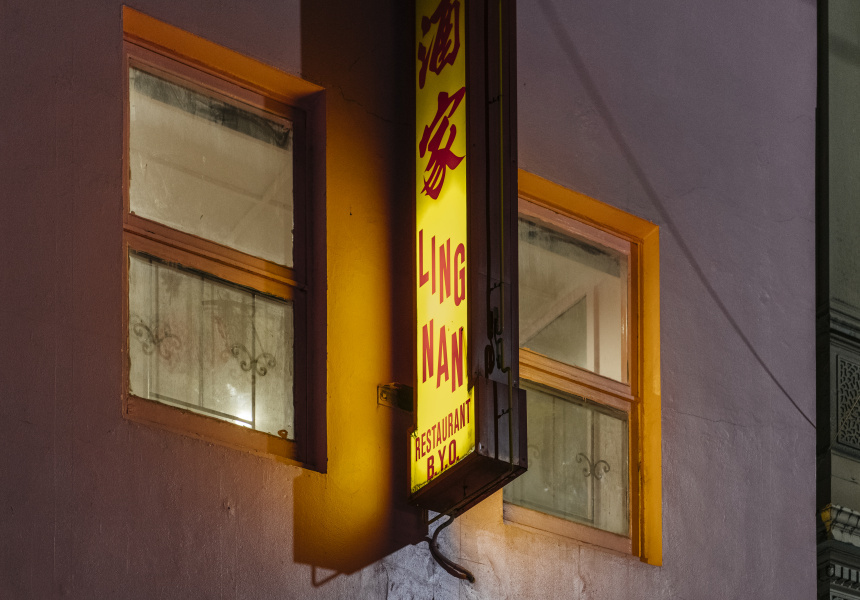 Last week, we reported that – while Melbourne has reopened – beloved Chinatown restaurant Ling Nan appeared to be closed.
Though the furniture, fish tank and equipment were gone from the late-night institution, it was unclear at the time of publishing whether the closure was temporary or permanent.
However, after much speculation, part-owner Sherri Mong has reached out to Broadsheet to confirm that Ling Nan has closed for good, after nearly 30 years on Little Bourke Street.
In the wake of failed rent renegotiations, "I just don't have the funds to reopen," she says. "And we definitely couldn't survive going into next year."
"Personally, I feel a bit lost – and up in the air – at the moment … It's very sad. I've been working there for more than 15 years and I thought maybe I'd work for another 10 or 15 and then retire."
Mong says she saw a steep decline in customers around Chinese New Year, usually one of the restaurant's busiest times, as mounting coronavirus anxiety saw Chinatowns across Australia emptied out.
And for a restaurant that thrives on a raucous, dine-in experience – with little takeaway trade – Melbourne's consecutive lockdowns took their toll.
Since sharing the news with some long-time customers, Mong's been struck by their reactions. "A lot of them grew up eating our food so they're more shocked than anything," she says.
"We've been around for so long – they never expected it. But then again, if Shark Fin House can close, and it was older than us …"
While Mong says Ling Nan won't return to 204 Little Bourke Street, she hopes it can eventually live on elsewhere. "I feel like it's such a waste," she says. "I'm trying to see if we can reopen somewhere else, somewhere in the city."