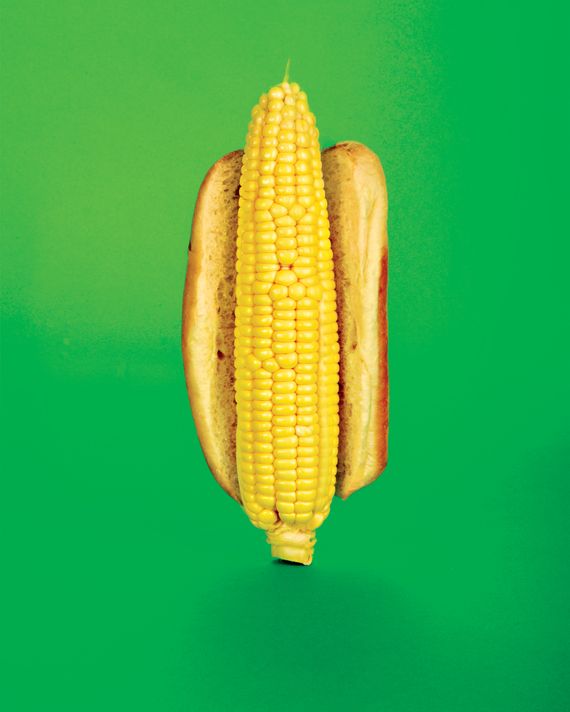 When Cornell biochemist T. Colin Campbell used the term plant-based in connection with a groundbreaking 1982 study on the link between diet, nutrition, and cancer, he probably wasn't thinking of deep-fried "chik'n" sandwiches or pea-protein-and-vegetable-oil burgers. But no matter how far it has deviated from the original unprocessed whole-food intent, it's hard to dispute the rise of the so-called plant-based diet. After all, you can't throw a rock these days without beaning a plant-based restaurant, café, or fast-casual feedery. Not that randomly hurling things in arbitrary directions is any way to determine whether there's a food movement afoot, one that represents — or capitalizes on — an increasing awareness of the relationship between what we eat and not just health but social justice and saving the planet. Consider: This fall, New York will likely elect its first vegan mayor. One of the city's most acclaimed restaurants (and onetime No. 1 in the world, for those who put stock in such lists) has nixed its most famous dish, a laboriously lacquered duck, and gone completely meatless. A good chunk of West 23rd Street, beginning at Fifth Avenue and stretching halfway to Sixth, is morphing into what we've taken to calling Soy-Protein-Concentrate Row with plant-forward fast-casual spots popping up at a steady clip. That's not all. The Met Gala went vegan this year, though according to actor turned food critic Keke Palmer, the kitchen needs to work on its plating. Fuku unleashed a fake-chicken nugget. Ssäm Bar slathered its rice cakes with Impossible Pork sauce. And most shockingly, Citi Field and Yankee Stadium have been declared among the 11 best vegan-friendly MLB venues of 2021 by VegOut magazine, suggesting that even the hallowed home of the ballpark frank isn't impervious to change.
Below, we reveal some great new meat-free restaurants. And throughout the week, we'll continue to explore the current plant-based craze. We'll fill you in on vegetable champion Brooks Headley's plans for expanding his scrappy, spirited Superiority Burger, and we'll have a chat with Candidate Adams about school lunches and special orders. We'll also dissect the viral, deep-fried lasagna, a potent symbol of having your cake and eating it. Oh, and plant-based cake? We've got that coming up, too.
plant-based nyc now
12
New
Ways
to
Eat
Your
Veggies
(And
Other
Assorted
Meatless
Wonders)
Plant-based takes on Chinese, Caribbean, Colombian, and Cuban food, all born during the pandemic.
14 W. 4th St.
The space formerly occupied by Dojo, the dumpy, grungy, much-missed Health Department sitting duck, has been infiltrated by this whitewashed, organic-obsessed, clean-as-a-whistle Aspen transplant, and the transformation is shocking. Think old Times Square versus new. And yet the veggie-forward vegetarian food has oomph, most evident in the vegan muffuletta (celery-root slices sitting in for salami, olive tapenade, arugula, etc.), which sounds wrong but tastes right.
264 Suydam St., Bushwick
Animal-activist dentist with Bushwick practice meets simpatico Colombian-born vegan cook laid off from his Champs Diner job during the pandemic. The result is veganized burgers, Colombian-style tube steaks, Cubanos, salchipapas, and chicken nuggets all doled out of a tin-shack takeout window adjacent to the good doctor's office. The seating options are limited to a handful of tables next to a Citi Bike rack and under some scaffolding. But Maria Hernandez Park is right across the street, and if you chip a tooth on your Beyond Sausage choripán, you're in the right place.
orderpapaya.com
Papaya isn't just any pandemic delivery service. It launched this summer with the specific mission to encourage local restaurants to engineer inventive plant-based meals and consumers to order them. The company, co-founded by Gefilteria's Jeffrey Yoskowitz, works with kitchens both vegan (Jajaja) and not (Public Village, Shalom Japan, and, yes, Gefilteria, which collaborated with KIT's Libby Willis on a Rosh Hashanah meal showcasing lentil-mushroom cabbage rolls with beet sauce and cashew cream).
15 W. 27th St.
The lounge-y look and woo-hoo happy-hour vibes may lead you to believe that the vegan Chinese, Japanese, and Thai food at this Toronto-based chain's first New York incursion must be beside the point. Lesson learned: Never judge a restaurant by its predominantly pink drinks. As it turns out, there's careful cooking in the kitchen, and everything is way better than you'd expect, especially the unagi eggplant, the bang bang broccoli, the miso-topped Japanese sweet potato, and the slightly soupy dan dan noodles, which swap out minced pork for — what the heck is this? — little kernels of kamut that lend a pleasantly chewy textural contrast.
1407 Nostrand Ave., Flatbush
How do we make whole food soul food? That was the question married couple Mike and Nicole Nicholas asked themselves before opening this spiffy plant-filled, plant-based Caribbean-leaning café last October. The answer, judging by the dishes flying out of the kitchen, must be a riff on the old Michael Pollan saw: Eat food. Mostly plants. But, hey, c'mon, a little pea-protein isolate ain't going to kill you. Thus there is Beyond Meat meat in the mofongo, Just Egg egg in the breakfast sandwich, and vegan mayo in the sustainably harvested hearts-of-palm "lobster" roll. If you want to ingest your plants the way God and Pollan intended, though, go for the All Green Everything, a.k.a. age — a salubrious assemblage of sautéed okra, asparagus, and Brussels sprouts mingled with housemade pesto and sprinkled with sesame seeds.
Burgers,
Fries,
and
Better
Sides
123 St. Marks Pl.
East Village Impossible Burger shack with a walk-up window and an old-school beach-boardwalk vibe from the folks who run the popular bars the Wayland and Goodnight Sonny. They do such a knockout job topping the smash patties — well, okay, camouflaging them — that even detractors become converts. The real menu gems, however, are the crisp and wispy tobacco-style onions and the vegan-ranch-dressed cup of kale that would make Eric Adams's mouth water.
If
Danny
Meyer
Were
Vegan
28 E. 12th St.
When you style yourself the "Shake Shack of plant-based food," it's clear you're not just in the business of tossing salads. This fast-casual chainlet with locations in Philly and D.C. plans to make its New York debut in mid-October with a menu devised to rescue junk-food fiends from the environmental and dietary perils of meat consumption. The tools in its arsenal: the Smokehouse burger, the Philly steak, and the signature fried-chick'n sandwich.
739 Franklin Ave., Crown Heights
With its plethora of pulses and legumes, Ethiopian cuisine has always favored the vegetarian. But there's a reason this Crown Heights restaurant has "Plant Based" in its name: Everything on the menu is vegan, including simulacra of beefy classics like seitan tibs and pea-protein kitfo. The jazzy platings, bright murals, and R&B soundtrack add a bit of youthful verve, but the culinary DNA descends from the venerable (and non-vegan) Awash chainlet, founded by the mother of one of the owners.
39 Clifton Pl., Clinton Hill
If there is another plant shop–slash–vegan bakery–slash–Cuban-inspired café in town (or anywhere, for that matter), we don't know about it. Here's where you go for a guava-and-"cheese" empanada, a mushroom-bacon–and–mung-bean-frittata breakfast torta, and some greenery to brighten up your WFH situation. There's live salsa music on the first and third Saturday of the month and occasional dancing in the streets.
905 Lorimer St., Greenpoint
This Oxomoco spinoff specializes in meatless Mexican that goes beyond the bean-and-cheese basics into an artful realm of salsa-drizzled, multihued tortillas filled with everything from fennel to sweet-pepper "fajitas." Masa and the antojitos made with it are the stars of the show, as befits a place named for the Aztec goddess of young corn. Cooking and eating this way, the owners believe, benefits the customer, heals the planet, and supports the conscientious purveyor.
Chinese
Greens
in
the
Spotlight
250 Broome St.
Justin Lee makes Chinese-inspired, veggie-centric dishes delicious enough to satisfy carnivore and vegan alike. And he keeps prices low ($10 and under) and service paper-boat casual, Superiority Burger style. Seasonal specials come and go (so long, "creamt" corn and watermelon salad), but you will always find staples like juicy bok choy perfumed with the Pickle Guys' garlic and an herby, ranch-y green salad dotted with crisp rice pearls.
199 Eighth Ave.
Well, no one will ever mistake the "pastrami" sandwich for Katz's. And the fake-tuna tuna melt could put regulars still mourning the loss of Eisenberg's Sandwich Shop on suicide watch. But most everything we tried recently at this vegan comfort-food canteen hit the spot. In particular, the eggplant lasagna and the cauliflower wings did not suck. The owners are the married couple who run the terrific fish-free Beyond Sushi chain, so we'll be back for coconut ceviche, "scallop" cacio e pepe, and jackfruit crab cakes.
More From plant-based nyc now