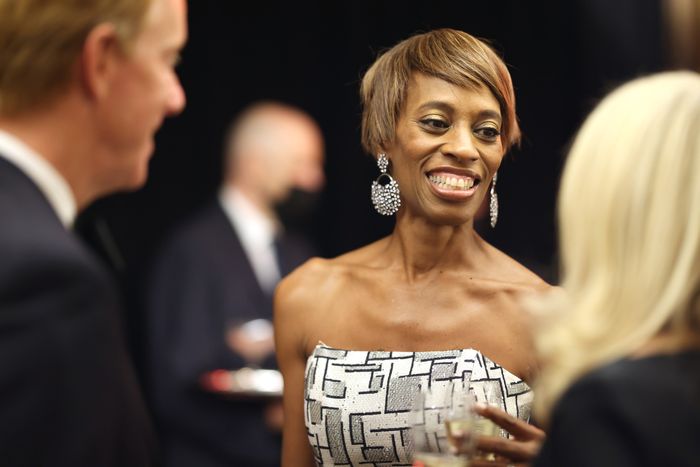 Dawn Davis. Photo: Monica Schipper/Getty Images for Glamour
Dawn Davis has left the Test Kitchen. After two and a half years as the editor-in-chief of Bon Appétit, Davis is going back to book publishing. If you are a bit surprised by the announcement, so are the staff: The news was shared with the magazine's employees a couple hours ago in a meeting with Anna Wintour.
According to the press release shared by Simon & Schuster, Davis will return to her old job at the company as a senior vice president, publisher, and executive editor of 37 Ink, the trade imprint she founded. She starts in September.
Davis was announced as the new editor-in-chief of Bon Appétit in August, 2020, following a tumultuous summer that saw the ouster of former editor-in-chief Adam Rapoport and the exit of many staffers including Sohla el-Waylly, Priya Krishna, Rick Martinez, Ryan Walker-Hartshorn, Jesse Sparks, and others. Since, the brand has seemed to struggle to regain its footing: Views on its YouTube channel are well below the heyday of the Test Kitchen Era, which inspired, uh, obsessive fandom.