in dongfengyun town, china, where artist luo xu has conceived a series of distinctive red brick sculptures, the '50% cloud' restaurant by CCD follows the distinct design language of the area, while still establishing its own unique identity. incorporating a series of art deco elements, the new building appears like a mega art installation, undulating along with the clouds in the sky.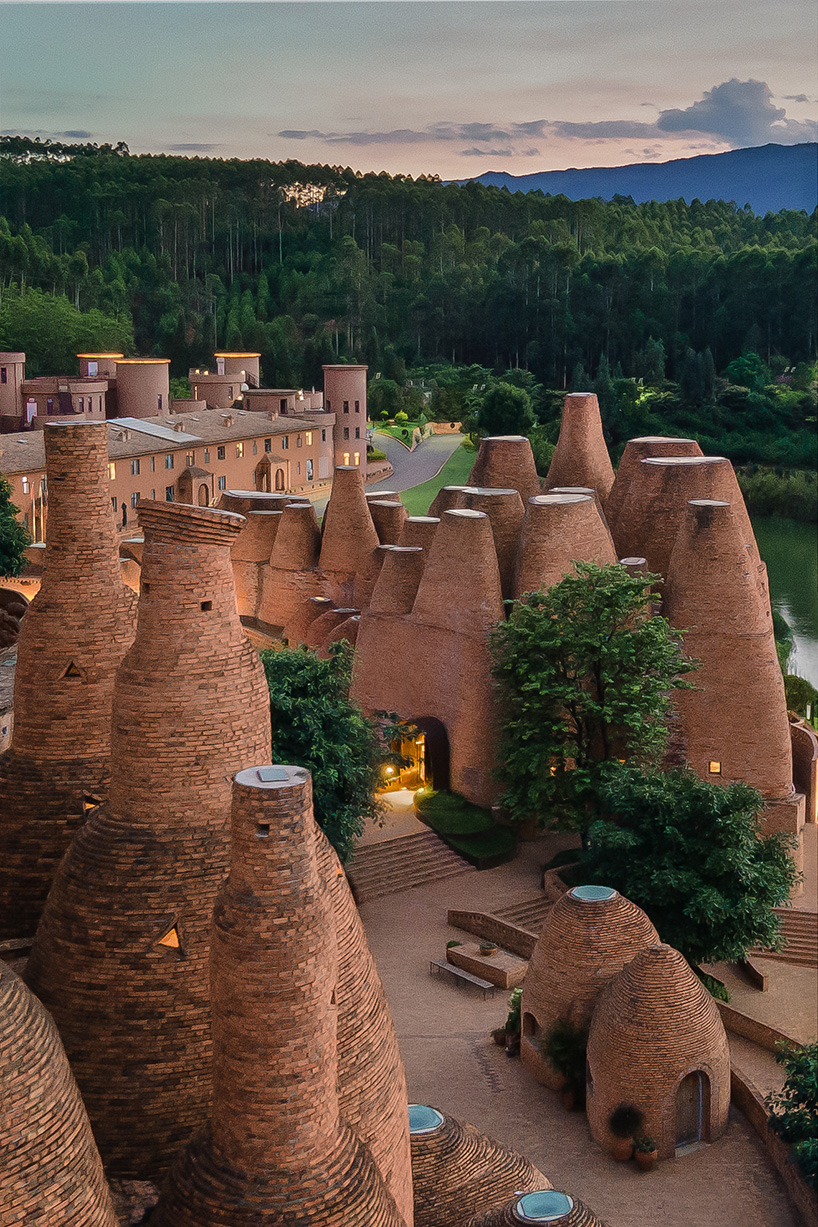 all images courtesy of CCD 
without a single steel bar or nail, the entire structure is composed of local red bricks, and blends into nature harmoniously. , CCD  has completed the building through the formation of solid facades, curved contours, and volumes set at staggering heights. the interior space extends the natural curves of the exteriors, characterized by large-span arches and lofty ceilings. round openings are carved out on roofs, in order to let the light in. these openings are evenly distributed throughout the building, allowing visitors to experience the interplay of daylight and cloud shadows.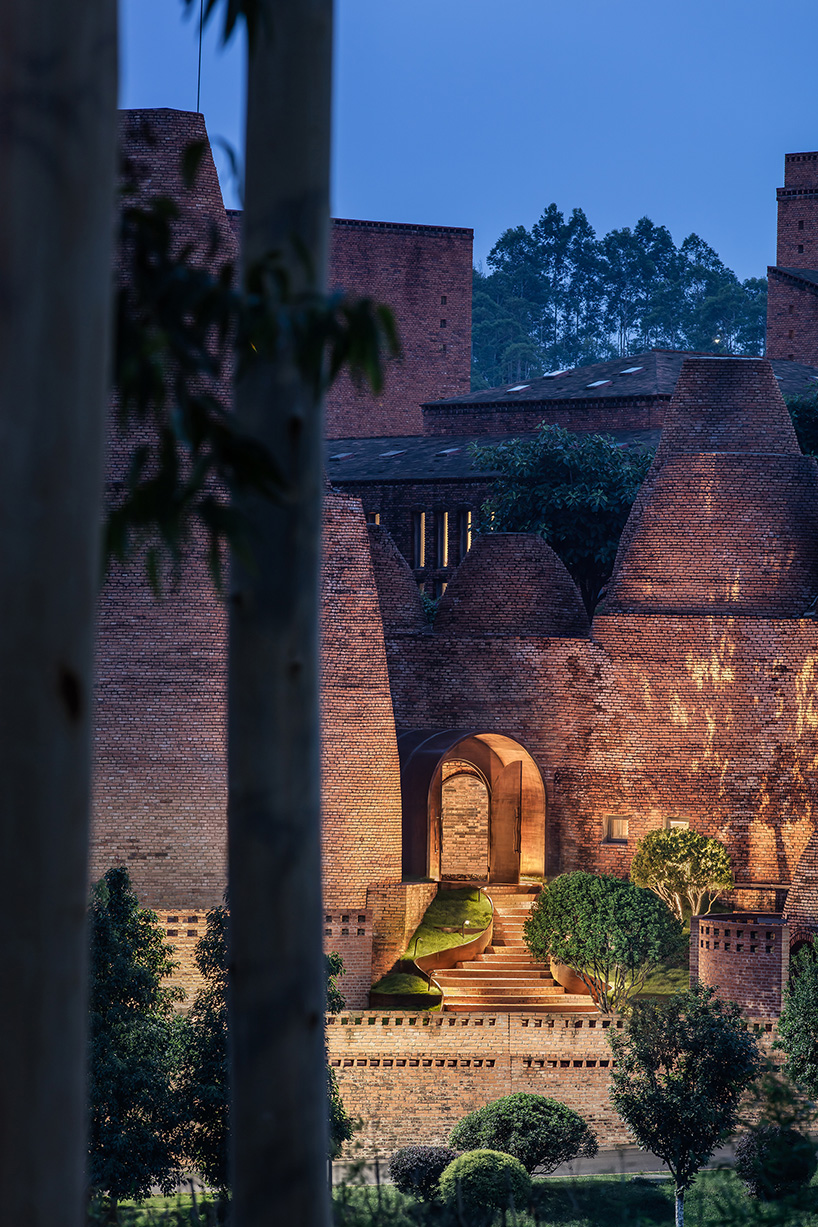 light plays a focal role in the concept, with all design elements being arranged based on the position of the skylights. the way natural light is cast onto the rough bricks, which are well-matched with soft artificial lighting and tasteful furnishings, produces a mesmerizing environment that encourages guests to interact with space and nature.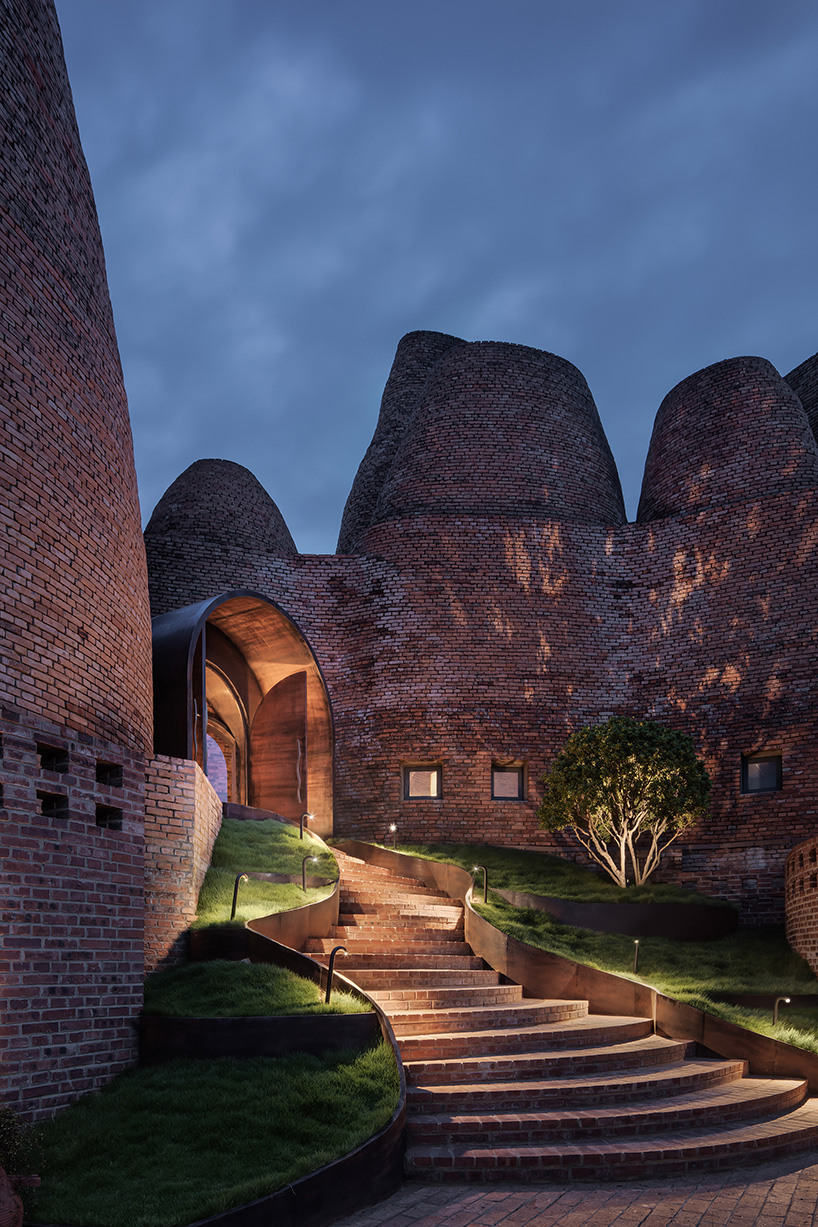 the CCD team extracts the curved lines of the building and applies them to the entire interior space. every article in the space is considered as an artwork. the curved steel panel at the entrance leads guests to the interior, while adding an artistic touch to evoke imagination. meanwhile, the thriving greenery inside enlivens the dining atmosphere. a pixelated sculpture is installed within the space, drawing inspiration from the tourist attraction 'buddha hand' in mile city. in addition, a woven art piece that looks likes a human head is also placed in the restaurant, symbolizing the wisdom of local people. lastly, an abstract 'cloud' sculpture implies infinite combinations and possibilities.