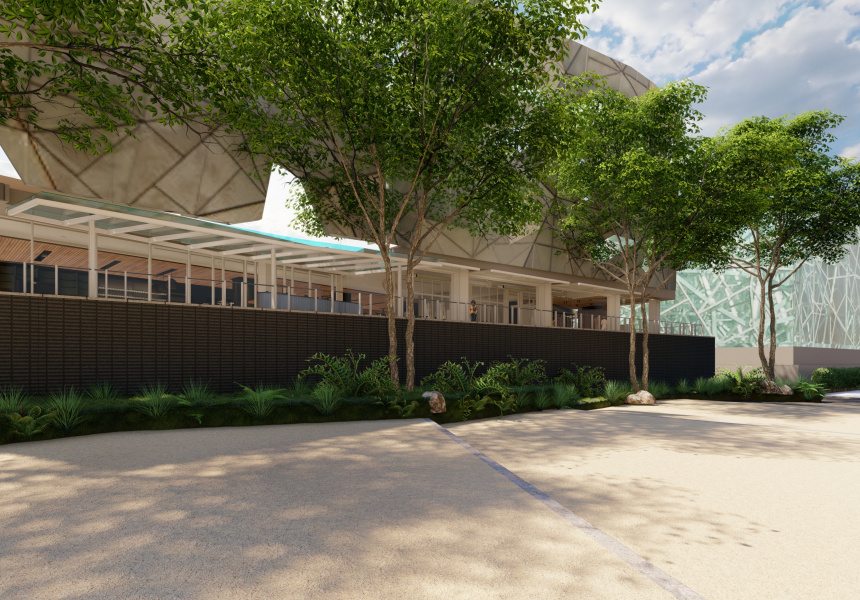 One of the best restaurant openings of 2021, Farmer's Daughters is Alejandro Saravia's love letter to Gippsland. Now, the team's just-announced new restaurant – called Victoria – will spread the love statewide.
A collaboration between Farmer's Daughters and Fed Square, it'll take over the precinct's Yarra Building (where Heritage Victoria rejected plans for an Apple store in 2019).
The idea is to bring some of the state's most exciting eating and drinking to one centralised, easily accessible location – shining the spotlight on lesser-known produce (there'll be an "interactive" ingredients table) and hyperlocal producers, while also running regular collaborations with out-of-town venues. In development for two years, the menu will be served from an open kitchen and change with the seasons.
Expect a roomy, 180-seat space with a buttoned-up main dining room, private dining options and – perhaps most exciting – a breezy outdoor terrace overlooking the Yarra.
"Farmer's Daughters has become synonymous with showcasing a true farm-to-table experience through a philosophy of sustainability, seasonality and celebrating Victorian produce," Saravia said in a statement.
"Victoria by Farmer's Daughters will be an extension of the team's passion for regional Victoria, and Fed Square provides the perfect partner and location to bring this concept to life."
Victoria by Farmer's Daughters is slated to open at Fed Square in autumn 2022.