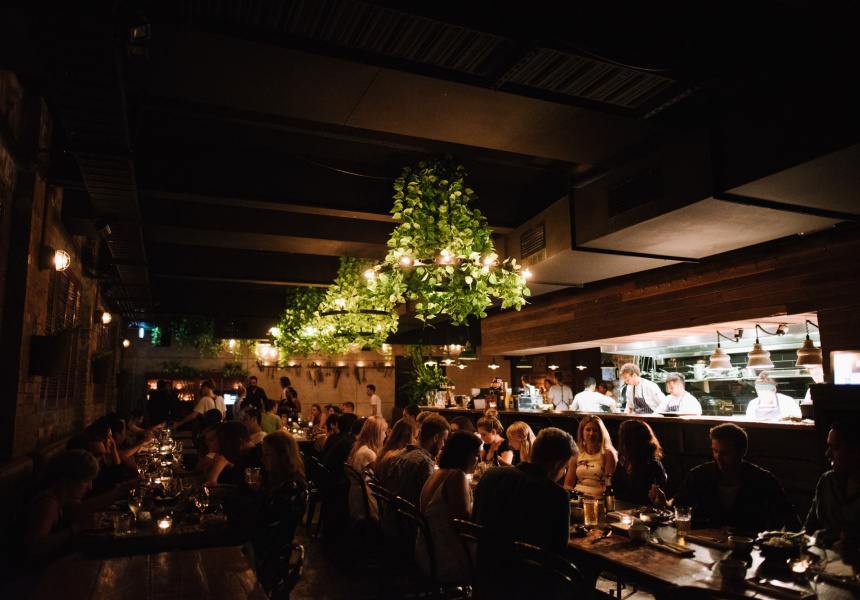 Beloved former Fortitude Valley restaurant and function venue Longtime is being transformed under new ownership into an Italian eatery. On July 30, Salt Meats Cheese owners Stefano de Blasi and Edoardo Perlo will open Eterna in the basement tenancy on Ann Street, serving classic Roman food late into the night.
Eterna's menu will include cacio e pepe prepared with house-made tonnarello, suppli (a street-food variation on arancini), and larger share plates of pollo alla Romana and porchetta di Ariccia. The dessert menu will feature traditional dishes such as a crostata ricotta e visciole (a Roman-Jewish ricotta and sour cherry cheesecake).
"When we decided on a Roman-style menu, we focused on the cornerstones of la cucina Romana," general manager Flavio Tripepi said in a press release. "Our cacio e pepe and carbonara will be must-try dishes on the Eterna menu."
The food will be washed down with a drinks menu of classic gin Martinis, Cardinales (a Roman variation on the Negroni) and Australian and Italian wine.
As for the setting, de Blasi and Perlo are taking inspiration from New York's late-night eateries and underground bars. In that sense, Eterna will keep suitably long hours, opening until midnight Tuesdays to Thursdays and until 2am on Fridays and Saturdays, with the kitchen cooking until 11pm.
Longtime originally wrapped as a restaurant in November last year, with owners Tyron Simon and Frank Li reopening the venue (under the same name) as a functions space before launching its successor Same Same in Ada Lane.