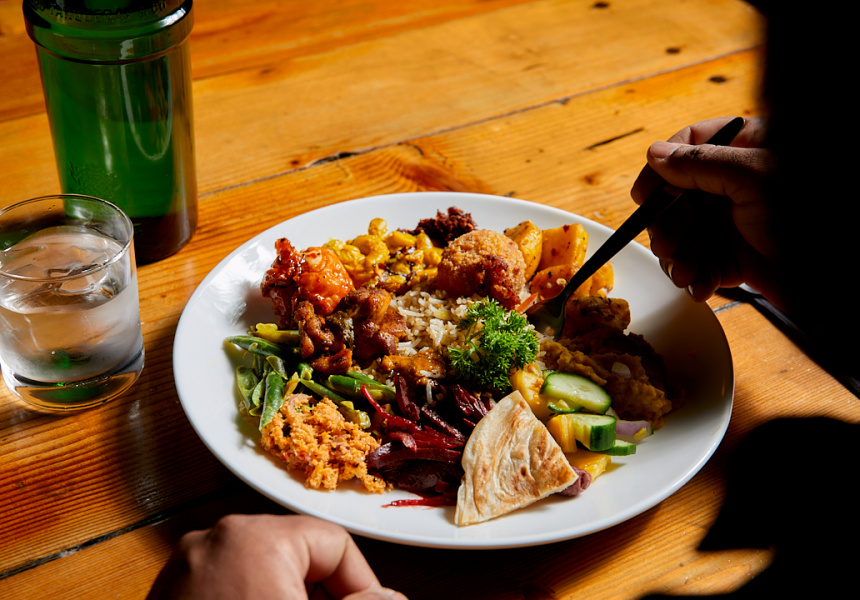 Sri Lankan short eats, the usually deep-fried snacks hawked by vendors across the island, may not be as synonymous with fish'n'chips as dim sims or potato cakes. But when Dilip Kithulguruge introduced them to the menu of his Kingsbury fish'n'chipper Serendib, he was struck by their popularity.
As interest grew, he added more and more Sri Lankan dishes. But as of last month, he's opened a second restaurant in Northcote entirely devoted to his homeland's cuisine.
Also called Serendib (an early Arabic name for Sri Lanka), the High Street eatery serves a colourful, all-you-can-eat buffet of more than 20 different dishes for just $25 a head for adults and $12.50 for kids. It joins other popular Sri Lankan buffet restaurants Citrus and Maalu Maalu on the north side.
"We rotate frequently based on seasonal availability," Kithulguruge says of his produce-driven menu, which features all sorts of curry, rice and noodle dishes.
You might get tender and succulent Sri Lankan tempered potatoes, curried beetroot strips or brinjal moju (a sweet and sour eggplant condiment). The cashew curry, stewed with an aromatic house spice blend until the nuts are tender, is a current favourite. And with its coconut-milk base, it's fully vegan along with about 70 per cent of the menu.
Dessert is no afterthought, though: the watalappam, a rich jaggery and cardamom custard, is a must-try.
The restaurant doesn't serve alcohol, but you can BYO booze or opt for a mango lassi, made fresh to order (the Indian drink is also popular in Sri Lanka). "We don't use anything artificial," says Kithulguruge. "We just cut [the mango], blend it and add some yoghurt."
Compared to the Kingsbury location, this one's far larger, with room for up to 70 diners.