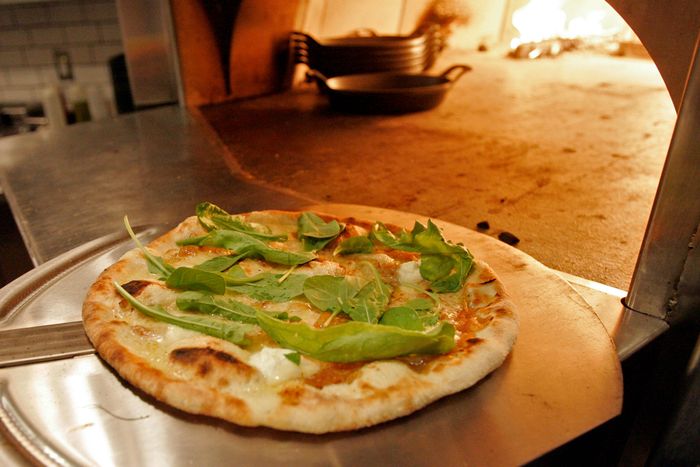 A fire shut down Gjelina's New York location on January 31. Photo: Lawrence K. Ho/Los Angeles Times via Getty Images
After seven years of anticipation and just a month of service, Gjelina's long-awaited New York outpost is closed. When it opened on December 31, the Venice Beach import was white hot, so busy there were lines out the door on Wednesday afternoons. Then, a fire broke out, and the restaurant was forced to close indefinitely. Now, Crain's New York reports that Gjelina has closed permanently, but has it? According to the restaurant's owners, no.
"100 percent, the intention is to rebuild," says Gjelina Group partner and CEO Shelley Klyn Armistead. There is, however, no timeline for rebuilding. "The reason being that we don't have a cause for the fire, and so both morally and technically we can't rebuild yet." Armistead adds, "We're not going to spend six and a half years in a city without plans to reopen."
In its story, Crain's pointed to a New York Department of Labor notice filed by Gjelina's owners, which states the restaurant will close on February 26 due to "unforeseeable business circumstances." This certainly makes it sound like the restaurant is kaput, and the group had previously declined to discuss the closure, only referring to it as "indefinite." (At the time, an anonymous employee told Eater NY that the restaurant "would reopen as soon as possible.") However, that notice, the operators say, makes it possible for their employees — some of whom relocated from California for the opening — to collect unemployment.