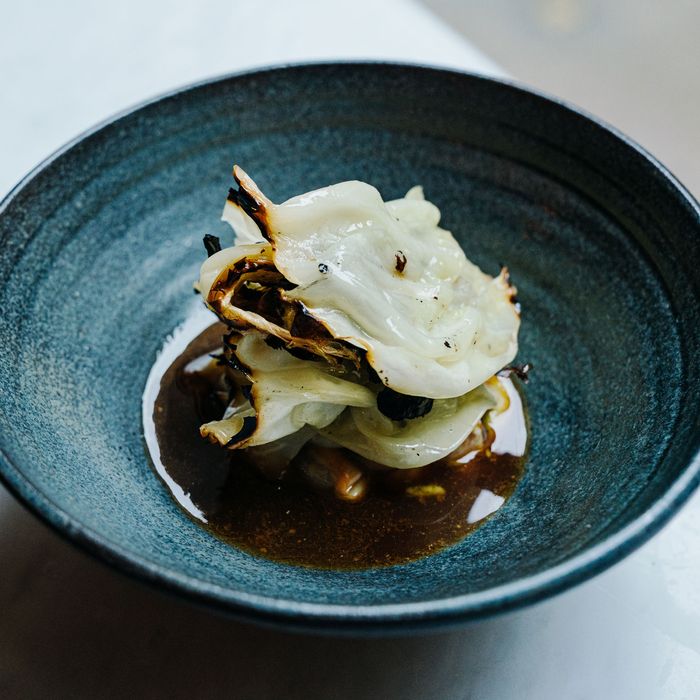 A dish of charred cabbage, mussels, and onion glaze from the new restaurant Mena, which will open this week.
Photo: Janice Chung
Graffiti is sprawled across the concrete and brick walls of Cortlandt Alley, a mostly desolate street that runs for three quick blocks on the northern border of Tribeca. It is a massively popular filming location, having appeared in shows like Gotham and Boardwalk Empire. Discreetly famous, the alley's hard-won charm makes it an ideal setting to showcase a certain kind of understated confidence. All of which is to say that it is a fitting setting for Victoria Blamey's first solo restaurant, Mena, a 50-seat dining room that will open to the public this Thursday.
A new restaurant from a big-name chef will always be met with a certain sense of occasion, but for Victoria Blamey, it's the most important moment in her career, which until now has been spent cooking in restaurants that are owned by other people. Though her landlord is the Walker Hotel, Mena is completely hers, and every detail of the project reflects that. "It's very intimate, very dear to my heart," she says. It starts with the name, which is short for Filomena, Blamey's great-aunt and the source of some of her earliest food memories.
Blamey was born and raised in Santiago, Chile. She left home at 18 to pursue a culinary career that has spanned two decades and multiple continents. Most recently, Blamey headlined as chef at revamps of Chumley's and then Gotham Bar and Grill, jobs that earned her plenty of press as much for her impressive cooking — at Chumley's, her bone-marrow burger landed a spot on several best-of lists, sending the city into something of a fat-on-fat-burger frenzy — as for the strained business partnerships.
At Mena, Blamey is free to embrace a more personal style of cooking that she began to pursue in earnest after Gotham closed in 2020, at the outset of the pandemic. She'll offer a menu that's inspired by Chile's 4,000 miles of coast and the country's diverse geography. She wants to work mostly with seafood and plants, as well as with ingredients like squab and pheasant, items that used to be common in Manhattan's restaurants before they were pushed off menus by so many roasted chickens, rustic pastas, and oversize steaks. Highly specific varieties of vegetables (Kyoto carrots, Red Verona radicchio) and unique grains like wild rice grown by Indigenous farmers in Minnesota will be the focus of many dishes. Seaweed is featured across the entire menu, including dessert.
One dish that's in the running to become Blamey's signature is cholgas secas. She first created it during a three-month chef residency at Stone Barns — an experience she says was a dream because of the vast resources available and the opportunity to dive into the history of Chile's cuisine — and then perfected it during a short, sold-out residence at Fulgurances Laundromat, the Greenpoint restaurant with an ever-rotating cast of guest chefs. Blamey's dish is built on the Chilean technique for making smoke-dried mussels, which she uses for an umami-rich broth. She serves it with fresh mussels glazed in onion syrup. "Very much earth and ocean combined," she explains. "It is the dish that represents where I'm at right now."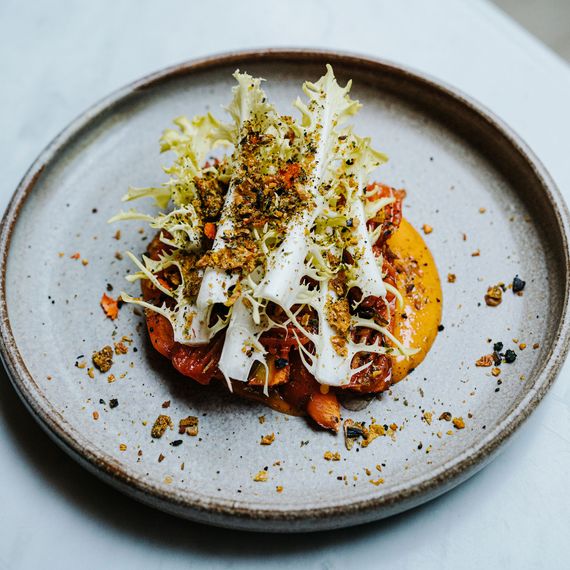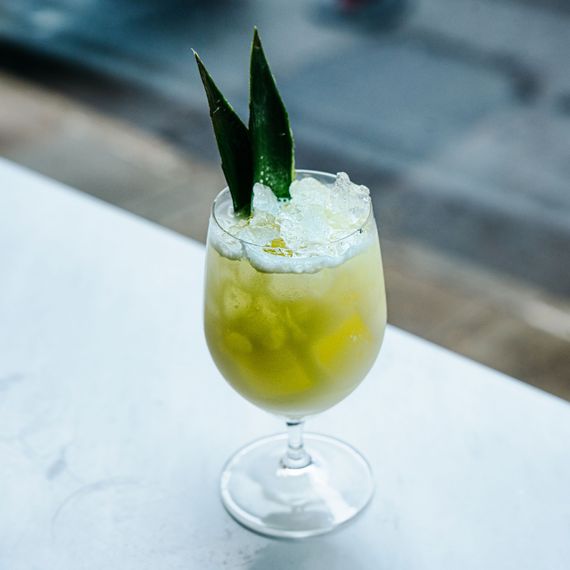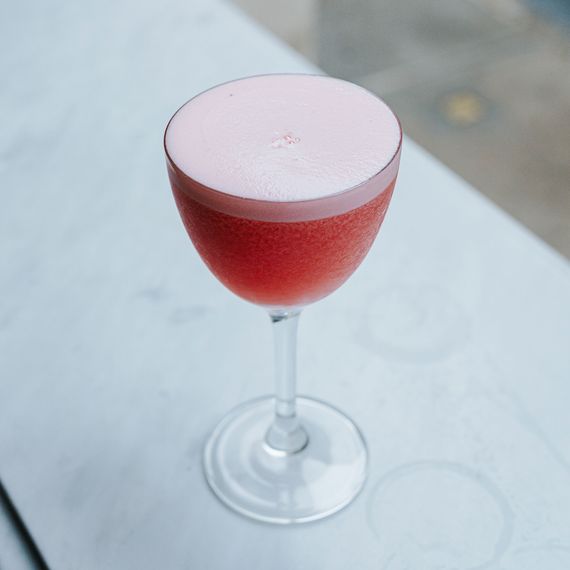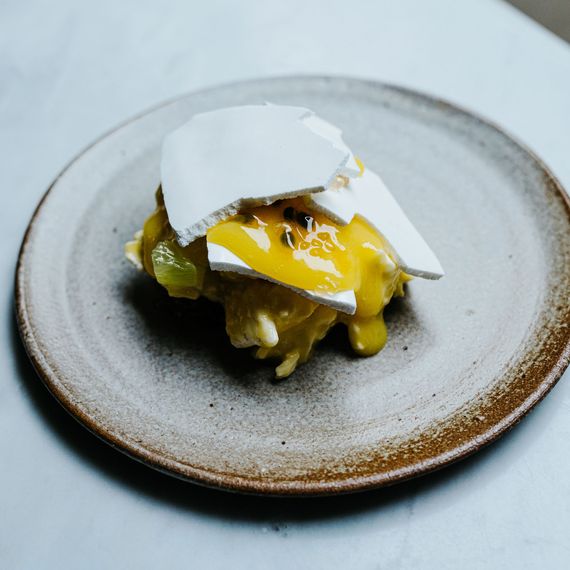 Ultimately, Blamey's goal is balance: between the past and future, between intellectual diversions and familiar ingredients that people want to eat. She knows the value of a neighborhood hangout with staying power, which she hopes Mena will become. "Success here is about making sure we create a community that is going to sustain the restaurant," she points out. "I want to do something that is going to have longevity."
Blamey hopes that stability can serve to support an entire ecosystem of growers committed to agricultural diversity, a roster of Latin American artists whose work will hang on walls (a series of prints by Gordon Matta-Clark is on loan for the opening), and young cooks who want to learn from a tenured chef.
"That's one reason I have stayed very loyal to her," explains Maggie Paradis, Blamey's sous-chef, who has worked with her since 2019. "She makes you feel appreciated when, often in this industry, hard work goes unnoticed." Paradis continues, "She has taught me more than I expected about cooking, managing, and just being a woman in this industry, period."
For Blamey, being in charge of the entire operation for the first time is as much about choosing the things that excite her as it is about avoiding the things that don't. "We're not gonna have a burger," she says when I ask about what until now was probably her most famous dish. "I just don't want to do that," she adds, by way of explanation. But no explanation is needed. At Mena, Blamey can do whatever she wants.