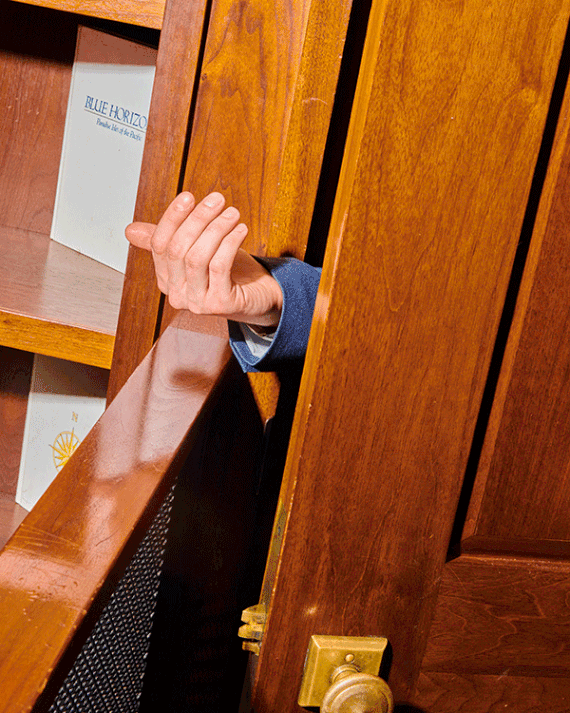 Earlier this spring, after nearly 30 years in the East Village, the influential cocktail bar Angel's Share closed its (semi-hidden) door for good. At the time, the bar's owners didn't comment on the reasons, but a rep for the landlord, Cooper Union, said rent hadn't been paid since 2020, though "they were not asked to move out." The bar was one of a number of East Village businesses owned by restaurateur Tony Yoshida, who was instrumental in creating the neighborhood's Japanese restaurant scene.
Angel's Share is one of those New York spaces you really can't replicate, a neo-speakeasy before there was a term for such a spot. Even with the arrival of cell phones and the inevitable wait, the bar managed to maintain its secretive feeling, tucked away slightly out of sight. When it closed, one bartender promised that the bar would relocate. "It won't be the same," he added, because no space could match the original. The full resurrection of Angel's Share isn't happening quite so soon, but the bar will return to a liminal space tonight as a pop-up in the Hotel Eventi on Sixth Avenue near 30th Street.
As at the original location, which you got to through the izakaya Village Yokocho, customers will enter the pop-up via the Vine, the hotel's preexisting cocktail bar. Erina Yoshida, who took over ownership from her father, was able to keep staff from the original, though not everyone. "We've never really been able to ever be closed or for them to even have a chance to really take time off throughout the history of Angel's Share," she says.
The pop-up won't be an exact replica of Angel's Share. The Eventi hotel space was already built out, and the original bar's famous cherub mural isn't coming along for the ride. (Instead, there will be a high-resolution image of the painting, broken up into a collage.) The pop-up bar occupies a smaller space than the original, one consequence of that being that they're serving a truncated version of the menu. All the cocktails, though, will be recognizable to anyone who recently visited: the New York, New York with apple and cinnamon-infused rye whiskey; the Snow Fall with its miso-infused Haku shochu and soy milk; and a couple of mocktails including the Paper Doll, which is made with Seedlip Spice 94 and tomato water.
The pop-up is designed to be something of a stepping stone toward a new permanent Angel's Share, though details on the relocation are being treated like state secrets. "I don't really want to speak in regards to anything," says Yoshida regarding the new location. When I ask if the goal is to recreate the original — the bar version of Gus Van Sant's shot-by-shot remake of Psycho, maybe? — Yoshida says only, "I mean, I think there's always room for improvement. I think in terms of that, perhaps elevating the food, you know? Yeah. Who knows?"
Elevated how? "I can't really talk about it too much just because I need to know exactly where I'm moving into 100 percent," she says. "I think the most important thing for me is keeping the concept and the quality of service. It's going to be the same rules and regulations, so that's not going to change," Yoshida adds. "Just the space is different. I hope that people are like, Oh, wow. It does feel like Angel's Share again."
One thing does seem certain to change: Angel's Share is divorcing from Village Yokocho, the more affordable izakaya to which it had always been attached. When Yoshida started looking for spaces, she says she had wanted to find one that included Yokocho, but it didn't pan out. "Unfortunately, it was just a little bit too limiting with the market that's out there, and it just didn't make sense to open up where a restaurant was going to be two, three times the size," she says. "Nothing was starting to make sense in regards to that."