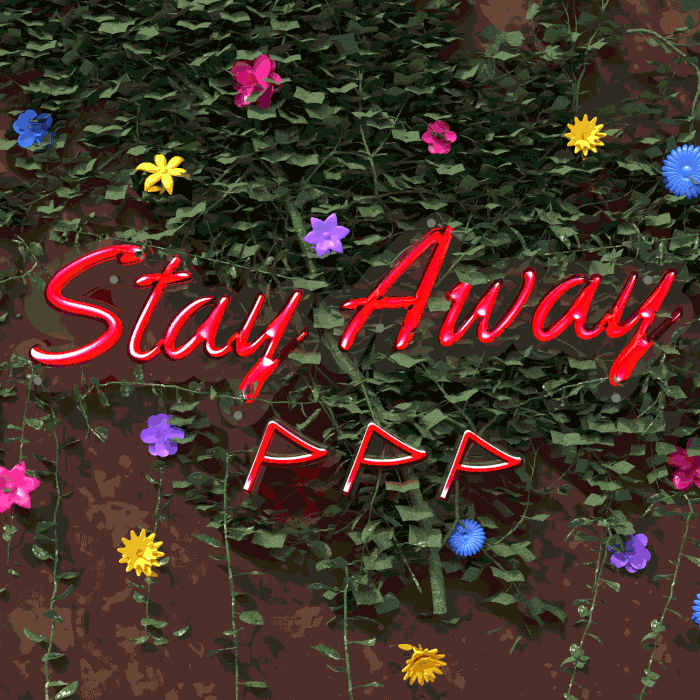 "Artistic" neon: uh-oh! Illustration: by Simoul Alva
Eat out often enough and you start to see the tells are all around us: little details and ideas that at first may seem like nothing but, after a closer look, indicate a new restaurant won't be all that great. While no single red flag guarantees a bad night — and the specifics are always fluctuating — once you know what to look for, they're impossible to miss.
Public displays of caviar: Including but not limited to "bumps," trolleys, towers, and $100 baked potatoes.
Nonspecific charcuterie plates: Every restaurant should take pride in its salumi and be able to tell diners where it came from. Thanks to a growing demand for any board that features cured meat, many can't.
Neon signs and a fake-ivy wall: The ultimate in millennial-coded Instagram design. See also: floral entryways, a dining room full of plants.
A salmon entrée: A seared filet of farmed salmon is the new chicken breast — an afterthought — and any place that offers one probably isn't trying too hard.
Truffle pasta: Even when truffles are in season — not often — these supplements should be viewed with extreme skepticism. There are too many good Italian restaurants to support the places with bad judgment.
Sushi and burgers on the same menu: No sane kitchen does both with finesse.
Marrow bones: Splayed out and roasted, this appetizer has a shockingly high rate of failure — often overseasoned and/or overrendered and served with burnt toast. A good chef saves the buttery marrow for soups and sauces.
Physically imposing menus: If the restaurant is younger than 15 years old and the leatherbound menu is more than four pages long, it's overcompensating for something. Run.
A sign that says don't do coke in the bathroom: It means the food is probably pretending to be edgy too.
Mayor Adams's approval: Quid pro quo is not Latin for "culinary excellence."
If you can hear the sound system from the sidewalk: They won't care if your order is correct.
Famous brunch: If dinner were better, the restaurant would be famous for that instead.
Any borough in the name: Or the word social, for that matter.
Just one pasta on the menu: A restaurant is either committed to its noodle program or not.
The sudden and inexplicable addition of a smashburger: The first sign that a restaurant's days may be numbered.
Spicy rigatoni: Unless you're actually eating at Carbone, you're in knockoff territory.
Eggs for dinner: The least satisfying form of French cosplay.
Aperol umbrellas: Décor should not double as an ad.
"Coastal Italian": Code for branzino, lemon spaghetti, and rosé. If this is a restaurant's cuisine — and the owner isn't actually from Naples or Palermo — you're about to enter Socialite Olive Garden.
A menu of "classic" cocktails: Everyone knows it's possible to order a Manhattan or a daiquiri. There's no reason to print a list.
Burrata: Obviously.