The Island Restaurant Group [IRG] has acquired Bolero Brasserie, and Jonny Roberts has joined IRG as Corporate Executive Chef.
A spokesperson said, "Jonny Roberts, the chef-proprietor of Bolero restaurant for over 15 years, has joined Island Restaurant Group [IRG] as Corporate Executive Chef.
"IRG owns Barracuda Grill, Hog Penny, Pickled Onion, Brew, Frog & Onion, IRG Catering and Dockyard Brewing Co. Additionally, IRG has acquired Bolero Brasserie, and will bring it under its umbrella of great Bermuda restaurants.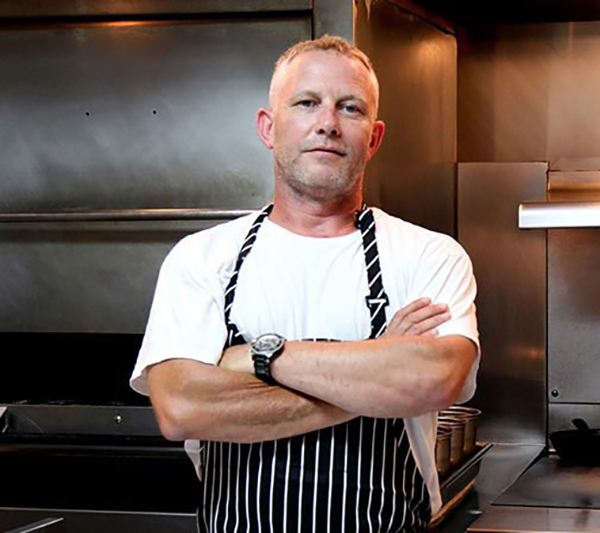 "Chef Roberts will assume responsibilities for all kitchen operations within IRG, and will lead a team of over 50 chef and kitchen professionals. Working with a talented core of five Head Chefs who run the kitchens at each restaurant outlet, Chef Roberts will not only maintain the food standards IRG restaurants have established over the years [as far back as 1957], but he will also bring new creativity and excitement to the mix.
"Working in the kitchen since 1982, Chef Roberts has dedicated 40 years of passion, sweat and tears to his career, with every cut, burn, and sliced finger tip testament to his professional growth and trajectory.
"Prior to Bolero, Chef Roberts was the Head Chef of the [now closed] Horizons & Cottages in Paget, a member of the prestigious Relais et Chateau properties. Chef Roberts has been awarded three "Best of Bermuda" wins for Best Chef in 2016, 2017 and most recently 2022. He is the author of an autobiographical cookbook, "Chefs Don't Feel Pain".
Chef Roberts said, "I am proud of the achievements I have had to date and relish the opportunity to take my passion and creativity to the next level. This is a big and exciting leap for me, and I look forward to challenging myself and my new team to continue to build on the standards and quality IRG have become known for. Cooking well tasting, beautiful food is my life's work, so it is incredibly exciting to move to this new challenge."

Read More About