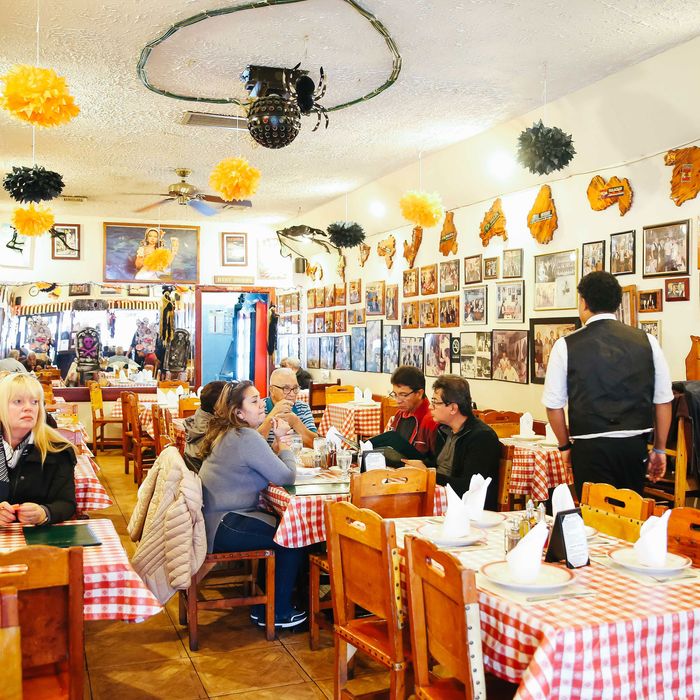 Rincon Criollo in Corona, one of the New York neighborhoods hit hardest by the coronavirus.
Photo: Matt Taylor-Gross
Yesterday, New York City mayor Bill de Blasio announced his Restaurant Revitalization Program, a $3 million plan to assist 100 family-owned restaurants with a focus on those in communities of color. Restaurants can opt in to the program, which de Blasio says will bring 1,000 people back to work, on the condition that they do so at the subsidized wage of $20 per hour. That higher wage won't be permanent, but the plan does stipulate that participating businesses will have to pay employees a $15 minimum wage. Furthermore, workers are eligible for a $500 cash payment, and 53,000 free meals will be provided to people in hard-hit communities.
That stipulation prompted criticism from the NYC Hospitality Alliance, which was founded in 2012 to represent industry operators across the five boroughs. In a statement, the group's executive director, Andrew Rigie, calls the wage hike "the political agenda of the controversial Restaurant Opportunities Centers" and the plan "short-term monetary relief to financially devastated restaurants in exchange for long-term financial disaster."
The restaurant industry has been particularly hard-hit by the coronavirus pandemic, and even more so the workers, many of whom were effectively laid off overnight following restaurant shutdowns. Restaurant workers, from fast-food chains to rural diners, were vulnerable before the crisis, paid low wages, and had little protections. Movements like the Fight for $15 have organized to get corporations to pay workers livable wages, and municipalities around the country have adopted the $15 minimum wage. But the economic devastation of the pandemic has sparked conversations about the treatment of workers and how labor is valued in the industry, as well as what a more equitable future could look like.
In an essay posted to Instagram, artist and chef Tunde Wey called for rethinking the industry from the ground up, writing that "we should be demanding a new system that works for owners and workers alike." (He also spoke with The New Yorker's Helen Rosner about his essay.) In The New Republic, Marian Bull (a contributor to Grub) writes that "the current crisis has turned the industry's cracks into chasms, exposing the ways in which it fails its workers almost by design."