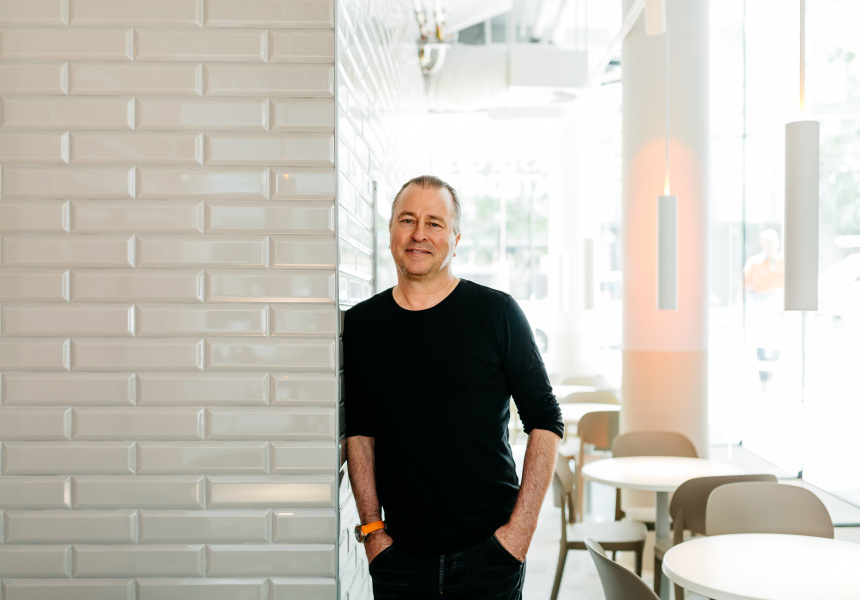 Neil Perry's retirement doesn't look like most.
"I've been working pretty hard," he tells Broadsheet. "We spent about six months doing about 300,000 meals for people in Sydney and Melbourne [for Hope Delivery], so that was a big push through Covid for us. I said yes to a cookbook, which has ended up at 500 pages, and I'm just ploughing through the edits at the moment. We start shooting that in February. And then of course opening the new restaurant … I haven't really had a chance to enjoy retirement. No golf."
The respected chef retired from his role as culinary director and ambassador for Rockpool Dining Group (which operates more than 85 venues, including Rockpool Bar & Grill and Rosetta, both launched by Perry) in July 2020. (He still remains a majority shareholder in the business.) He aimed to focus on charitable projects and the ongoing development of Hope Delivery, an initiative he created (backed by the Rockpool Foundation) to provide free meals for vulnerable people.
But Perry doesn't look as though he'll be embracing a traditional retirement any time soon, as he prepares to open a new restaurant in Double Bay in May or June – one that isn't linked to the Rockpool group. The so far unnamed restaurant will be in a new development on leafy Bay Street, right next to the Royal Oak Hotel. And while he's known for blockbuster CBD diners such as Rockpool and Eleven Bridge, this time around he's taking a different path: he's opening an "egalitarian" all-day neighbourhood diner.
"I think it will be very beautiful and sophisticated, but in a very approachable way," he says. "I hope it's a restaurant people use for various things at various times of the day."
Diners will be able to head in for brunch on the weekends, settle in for lunch or dinner ("the lunch menu will be slightly different to the dinner menu", says Perry) or just prop themselves up at the bar with a burger and a glass of red. And like all good neighbourhood eateries, he's aiming for return visits.
"You'll be able to come three times a week and do three different things there if you wish. Otherwise you can come and have a beautiful celebration with your family or friends, or just have a work lunch or dinner. It's really for everybody."
Perry says he's chosen Double Bay for a number of reasons: its village feel, the other buzzing venues nearby (including Matteo, Saké – also operated by Rockpool Dining Group – and the Golden Sheaf) and its proximity to the city. And, as with so many other businesses right now, Covid-19 has impacted his decision.
"People are staying at home and in their suburbs, and [visiting] their suburban restaurants … a lot of really dynamic businesses have decided that the city's not the best place to be in, but places like Double Bay are great areas to work and live in."
Perry says he hopes Double Bay can become "great again".
"Once upon a time in my youth, in Double Bay, there were a lot of really fantastic restaurants and cafes, and I think that time is springing up again."
Neil Perry's new restaurant is slated to open in mid-to-late May or early June.