High-end restaurant chain Rockpool tampered with staff timesheets to hide a multi-million-dollar wage theft, a complaint to the workplace watchdog claims.
The complaint accuses Rockpool, part-owned by celebrity chef Neil Perry, of using fraud to deny workers overtime entitlements estimated to be worth at least $10 million.
Law firm Maurice Blackburn Lawyers lodged the complaint with the Fair Work Ombudsman on behalf of hospitality union Hospo Voice. The complaint was first published in The Sydney Morning Herald and The Age.
Maurice Blackburn wants the ombudsman to take action.
The firm claims that despite fingerprint scanners being used by Rockpool Dining Group (RDG) staff to clock on and off, pay and time sheet software was altered so timesheets did not show more than 38 hours a week.
It also claims staff worked excessive and unsafe hours of up to 100 hours a week, that annualised salary arrangements were abused to pay chefs below the legal minimum and migrant workers were also exploited.
An RDG spokesperson said the claims were false and misleading.
"(RDG) is engaged with the Fair Work Ombudsman directly and has not been provided any submission by Maurice Blackburn and Hospo Voice as referred to by (the Sydney Morning Herald) today," the company said in a statement to nine.com.au.
"The allegations attributed to Maurice Blackburn are extremely serious in nature, but have only been put to us by (the Sydney Morning Herald) and with no substantiation or detail despite what has been reported."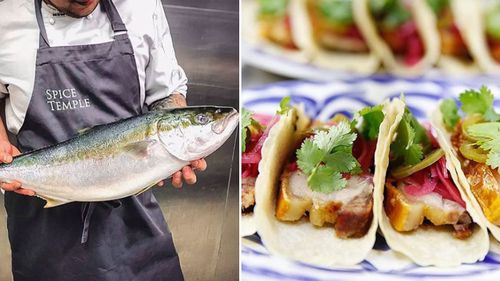 The spokesperson said RDG has no evidence to substantiate claims of wide manipulation or destruction of data in order to internationally underpay employees.
Rockpool Group employs 2500 staff in 80 venues across Australia, including Spice Temple, Rosetta, Sake and Rockpool Bar & Grill. Maurice Blackburn quotes Rockpool's annual turnover as $400 million, with the company reporting a profit of $40 million last year alone.
Maurice Blackburn principal lawyer Josh Bornstein labelled Rockpool's alleged wage theft as "the most egregious in Australian history". "Based on information provided, Rockpool has been caught falsifying the time sheet records of staff in order to cheat them out of their wages," Mr Bornstein said in a statement. "The falsification of timesheets disproves the employer narrative of complex awards and honest mistakes and shows the underpaying for what they really are, a deliberate effort to cheat workers out of their minimum legal entitlements."
Rockpool is not the first celebrity-backed Australian company to be hit with wage theft claims.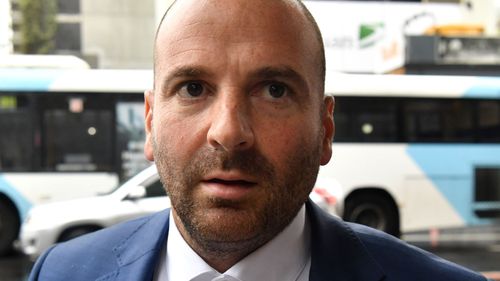 Earlier this years, former Masterchef judge and hospitality mogul George Calombaris was fined $200,000 and forced to pay back almost $8 million after his restaurant empire underpaid hundreds of Melbourne staff.
"Following the Calombaris debacle, the Ombudsman must now prosecute Rockpool and go for the maximum fines available to salvage its reputation as a regulator," Mr Bornstein said.
The Fair Work Ombudsman complaint follows a Federal Court case against Rockpool by Hospo Voice member and former Rockpool Bar and Grill in Melbourne chef Rohit Karki.
Mr Karki claims he was treated like an animal during his time working at the group back in 2012.
"Each week I did two 20-hour shifts, back to back. I'd start at 4am and work until midnight or later, without a break," he said in a statement.
"Then at 4am, I'd start all over again and do another 20 hours. There was no time to go home between shifts, so I slept on a pastry bench in the kitchen for a couple of hours.
"They tampered with our timesheets, so staff had no record of all the hours we worked."
He also claims he was paid $12 per hour while "people paid hundreds of dollars a head to eat the meals I prepared".
The RDG spokesperson said it was unclear whether the latest allegations were relevant to the Federal Court proceedings.
"It is not appropriate to provide further comment on active matters," they said.
"RDG continues to assess historical wage practise and remains committed to addressing legacy practices. At all times the company remains engaged with FWO and RDG team members, past and present.
"We take these allegations very seriously."