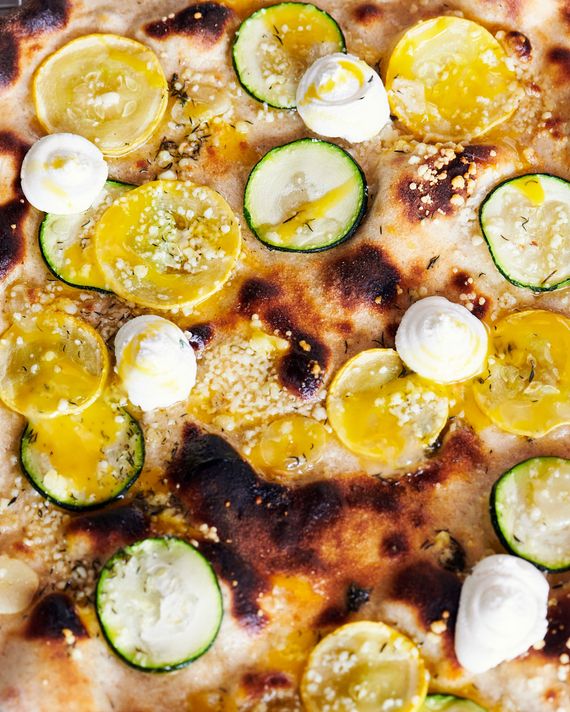 Back when Joe and Lauren Grimm launched Grimm Artisanal Ales in 2013, they were pioneers within the New York contemporary microbrewing scene, which, at that time, was limited to Sixpoint, Brooklyn, and Coney Island breweries. The Grimms were homebrewing hobbyists who initially ramped up their production by contract-brewing their recipes in other people's factories. It allowed them to start distributing their Belgian-style ales to restaurants and shops while bypassing the expensive step of owning their own brewery. Five years later, they finally set up shop in a converted garage in East Williamsburg, and now, five years after that, they're using expertise in spontaneous fermentation to open a rooftop pizza restaurant.
Lala's Brooklyn Apizza (990 Metropolitan Ave.) will be the only dedicated New Haven-style pizzeria in the city. Joe went to Yale and regularly ate at nearby Sally's and Pepe's. He introduced Lauren to the style, and she soon became enamored with the lightly garnished, thin-crust, coal-oven pizzas as well. They both agree Sally's is the best and Modern Apizza has too many toppings.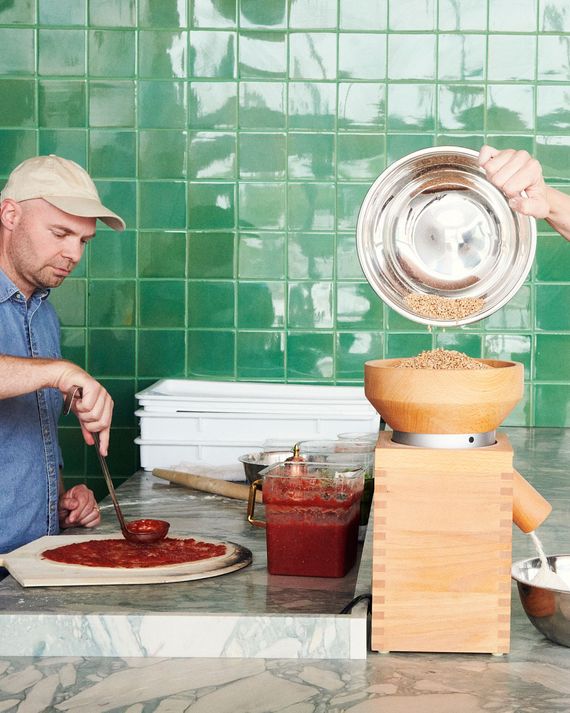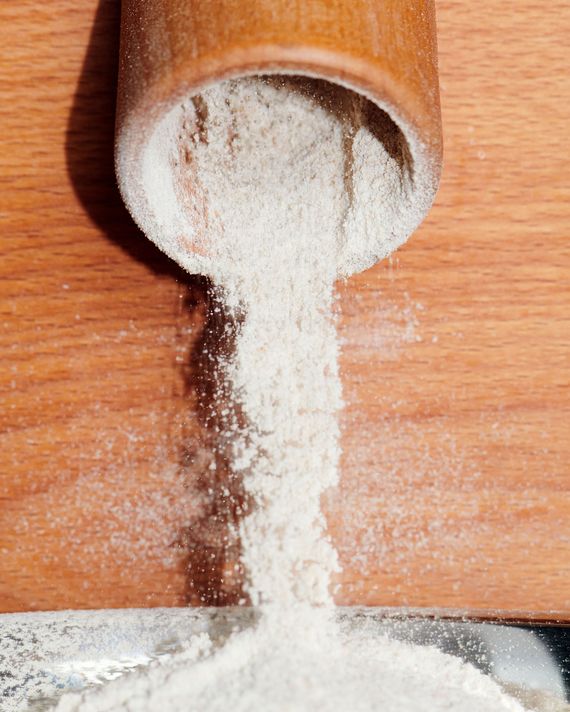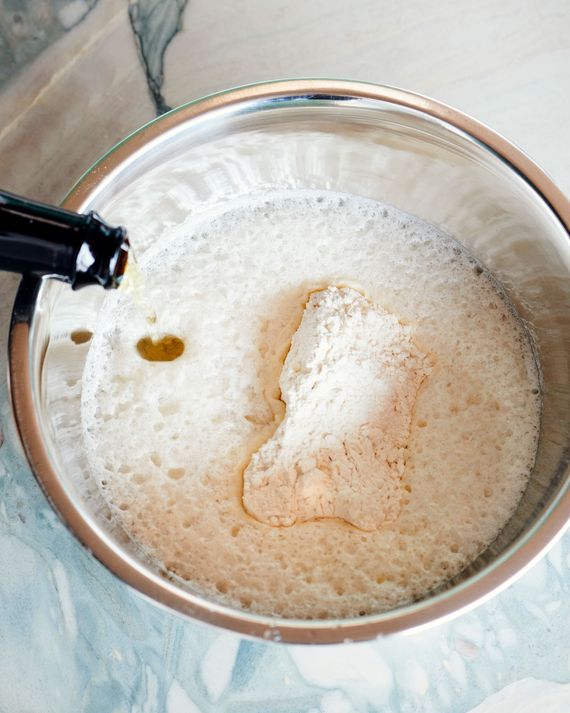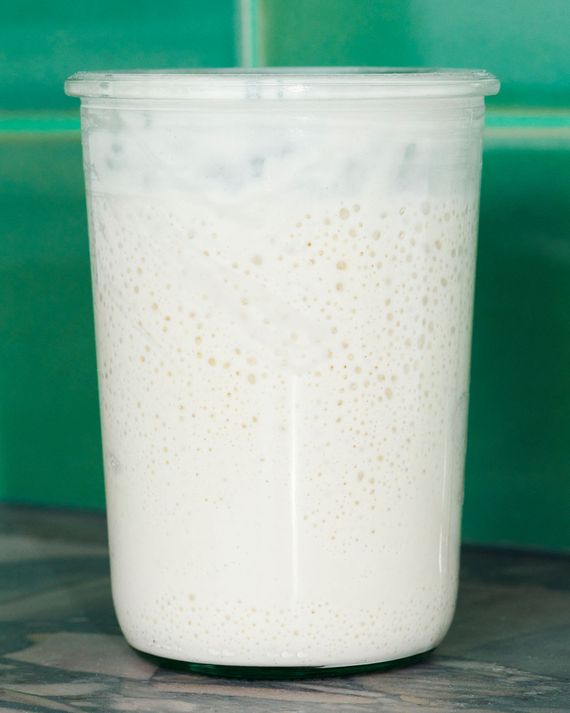 New Haven pizza is traditionally rolled out with a pin, so the dough needs to be both stretchy and strong. Lauren developed their recipe. "All of the microorganisms that are in our beer are what created the sourdough," she says, "and now, our pizza crust." The duo is in the process of tweaking the recipe with Lala's chef and pizzaiolo, Esther Stilwell.
The couple's hybrid gas and wood-burning oven doesn't get quite as hot as coal, but they've learned to manipulate the dough with the addition of a bespoke amount of freshly ground malted grains; in addition to keeping the microflora within the brewery, it adds sugar, which enhances fermentation and caramelization. Joe treats the charred bubbles that appear across the crust like a topping of their own. As for actual toppings, mozzarella will be optional, but keeping true to "apizza," a sprinkle of Pecorino is the default on the classic tomato pie. For the rest of the menu, they're testing a BLT combo, topped with torn lettuce, bacon, and cherry tomatoes that burst into sauce from the heat of the oven. Lala's white pie, with zucchini and dollops of ricotta, gets drizzled with egg yolk to finish.
Alongside the pizza launch is a new wine label, Physica, a side project that came out of their experiments fermenting fruit to add into beer. The wines get made in a large wooden tank in the brewery and age alongside casks of beer in the warehouse across the street. The skin-contact Riesling (all their whites are skin contact) from the 2021 harvest was my favorite, bone dry with a slightly ripe fruit flavor that worked especially well with the richness of the ricotta and squash pie.