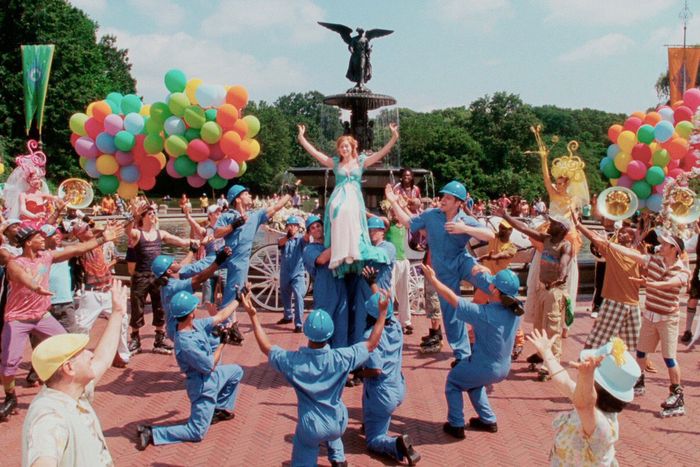 What New York City will look like in July.
Photo: Disney
New York City is on track to fully reopen on July 1, Mayor Bill de Blasio announced today on Morning Joe. "We are ready for stores to open, for businesses to open, offices, theaters — full strength," he said, citing the success of the city's vaccine program. "We're ready to take that pathway to a full reopening." In other words: the Summer of Hedonism is a go.
The mayor's plan would put restaurants — along with gyms, stadiums, salons, museums, etc. — back at 100 percent capacity for the first time since March 2020. "This is going to be the summer of New York City. You're going to see amazing activities," he continued, predicting that people would "flock to New York City because they want to live again." Schools, the mayor said, would be "full strength" by September, "no question in my mind."
Of course, there are some questions one might ask about the plan, including what Governor Andrew Cuomo thinks of it, given that ultimate authority lies with the state, and that he and de Blasio have not been, let's say, "consistently aligned" throughout the pandemic. ("PLEASE let's all coordinate this time," tweeted the New York City Hospitality Alliance's Andrew Rigie.) In keeping with the duo's longstanding tradition, Cuomo said in his own news conference Thursday morning that he was "reluctant to make projections" about an opening date, noting that to do so would be "irresponsible." At the same time, he suggested the mayor's planned date might even be too conservative: "I think that if we do what we have to do, we can be reopened earlier," the governor said.
What we know for sure at this point is New York City will reopen on July 1, unless it opens earlier, or alternatively, later.