"People just want to have a good time," says chef Jose Saulog, as he takes the helm of the intimate, opulent Parlar in Sydney's Potts Point. "I think we have all tasted the reality that anything can be taken away from us at any time, so we know how important it is to have fun while we can."
Parlar, sister restaurant to the adjacent Franca Brasserie, is designed to help diners immerse themselves in a new era of good times. Custom-made chairs are oak, floors are Italian marble, and cushions are blood-orange velvet.
The come-hither cocktail bar is suffused with a golden glow, and walls are panelled with reproductions of American artist Alexander Calder's 1970s tapestries.
What began in restaurateur Andrew Becher's mind as a simple, Catalan-infused wine bar looks set to be one of the most sophisticated little restaurants in the country.
Saulog's elevated tapas and larger share dishes set the scene with their own wow factor. Golden croquettes of creamy salt cod gleam with mohawks of sturgeon caviar.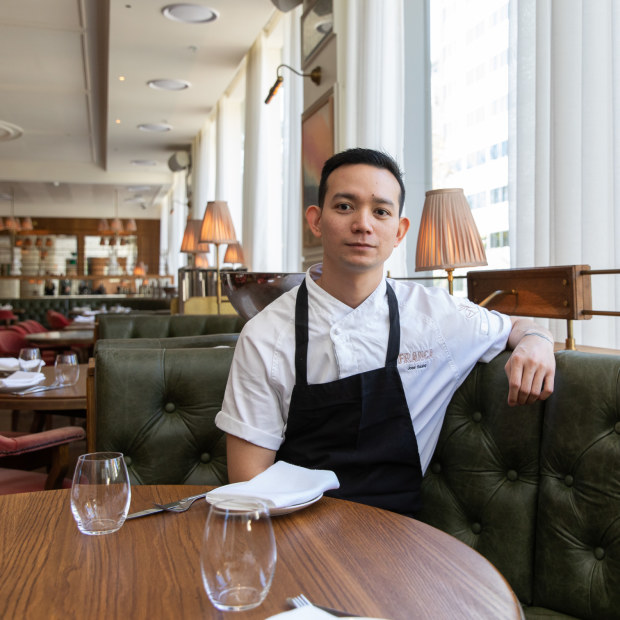 A Catalan seafood platter looks as surreal as a Salvador Dali painting, with dreamlike arrangements of spanner crab, lobster, scampi and toothfish escabeche. Marbled Wagyu flank steak has a powerful, almost raisiny glaze of pedro ximenez sweet, dark sherry (and is well worth recreating at home, see recipe below).
"Everyone eats food, but you have to make it more than just food," says Saulog, who has cheffed at luxury NSW resort Bells at Killcare and Hamburg fine diner Lakeside. "And who doesn't like a bit of luxury these days, right?" Right.
Parlar, 81 Macleay Street, Potts Point, NSW.