As Lunar New Year celebrations continue around the world, closer to home a passionate restaurateur is sharing a taste of his culture with diners.
Beginning on January 22 and continuing through to a lantern festival on February 5, the Lunar New Year marks the transition between zodiac signs and beginning of the Chinese lunar calendar.
This year will be known as the year of the rabbit, with the Lunar New Year traditionally a time for new beginnings celebrated with food and family gatherings.
Paying homage to his Vietnamese heritage, Yen Nguyen said that in Vietnam the celebratory period was known as Tet Nguyen Dan.
Owning the popular Vietnamese food chain Nguyen Brothers, Mr Nguyen said it was wonderful to share his tradition with the Sunshine Coast community.
"We have decorated the restaurants for the Lunar New Year and it's been great to see the reaction from the locals," he said.
"They are interested in learning more about our culture and enjoying a piece of Vietnam from the Sunshine Coast.
"Some families in Vietnam will take two weeks off to celebrate the new year.
"We don't quite take that much time off in my family, but we do like to celebrate the day and that extends to my family at the restaurants.
"The Lunar New Year is similar to our calendar new year in that we celebrate a new start and set intentions for the year, but there are other traditions we uphold.
"For example, red is a lucky colour, it brings wealth and prosperity. So, we decorate our houses in red, wear red and exchange red envelopes with money in them to friends and family."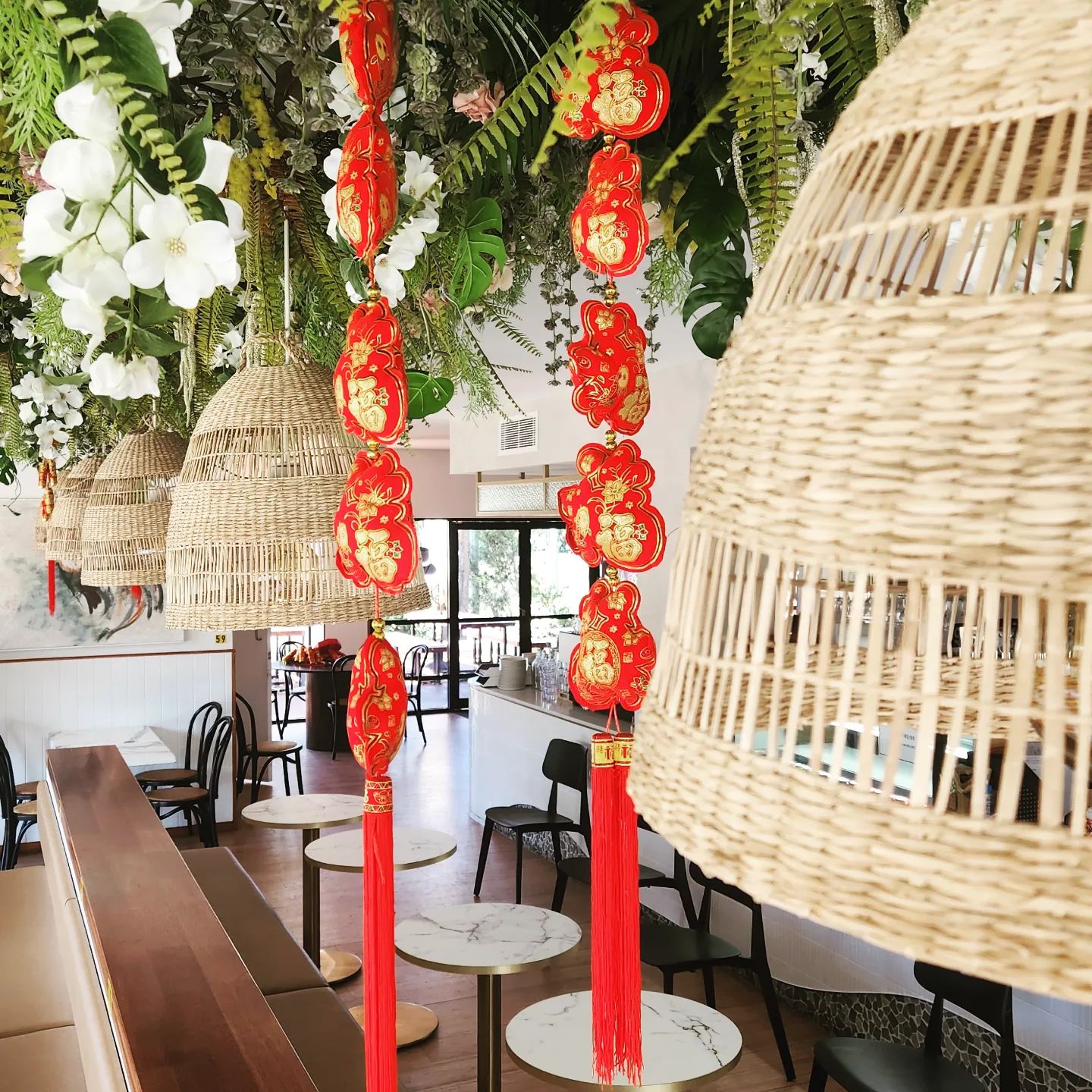 Mr Nguyen said like any good celebration, Lunar New Year centred around "a lot" of food, with dishes like pork and prawn fried rice or thit kho tau (sticky rice cakes) traditional favourites.
"At the restaurant we serve traditional Vietnamese dishes – these are the dishes you'd travel to the heart of South Vietnam to enjoy and this is how my family and I eat over the Lunar New Year," he said.
My Nguyen said the new year also brought a sense of hope with it, especially for the hospitality industry as it continued to battle staff shortages.
In December last year, Nguyen Brothers closed its Birtinya location citing staffing as one of the reasons behind the decision.
"With a heavy heart, we have decided to permanently close our Birtinya store," a post to social media read.
"Last year has been extremely challenging with staffing, products cost, parking etc … We sincerely appreciate the support and love people (especially staff from SCUH) have shown us since the opening of this store."
Nguyen Brothers has locations at Maroochydore's Kontiki building, Sunshine Plaza and Tewantin.