Prior to the pandemic he employed 3000 workers, including about 1300 temporary visa holders, of whom only 620 remained in Australia. Only 20 of the previous 500 employees on working holiday visas remain on the books.
Mr Hemmes said the federal government's JobKeeper program was a "lifesaver" but the industry was still facing a major crisis and it required urgent and decisive action to sensibly open pathways for the flow of "keen, talented and specialised overseas workers to our shores".
Loading
He said there has been a 49 per cent reduction in the average number of job applications over the past year for his businesses and a 55 per cent reduction in applications for skilled roles such as chefs, venue managers and sommeliers.
"We have found that the best way to maximise success in new venues is to recruit, relocate and sponsor highly-skilled, specialised chefs who have worked in their area of expertise for many, many years and who bring unparalleled skills to our country," Mr Hemmes said.
Loading
"We then build the business around the chefs, creating not only more jobs for direct employees within that new venue, but also the flow-on effects to suppliers."
But Mr Hemmes said he remained positive he would push ahead with an expansion plan involving investment in several new venues, including Tomasetti House in Melbourne's Flinders Lane precinct, that will create 2000 jobs.
Celebrated chef Neil Perry has also publicly raised concerns over where his new solo venture in Sydney's Double Bay will find enough staff to open seven days a week.
Australian Chamber of Commerce and Industry tourism chair, John Hart, said the government support offered so far would fall short without a plan to open Australia.
"With the traditional seasonal workforce of working holidaymakers and international students unavailable to fill the workforce gap, the sector desperately needs a workforce pipeline to enable recovery and eventually international reopening," Mr Hart said.
He said in addition to uncapping international student working hours, which would tide many businesses in the sector through a tight labour market, the sector needed access to skilled migrants to fill critical experienced roles.
Alla Wolf-Tasker, who runs the award-winning Lake House in Daylesford, said after an extended lockdown diners from Melbourne and Sydney were prepared to spend up and travel domestically like rarely before – but her restaurant could not find enough workers with the required skills to service the demand.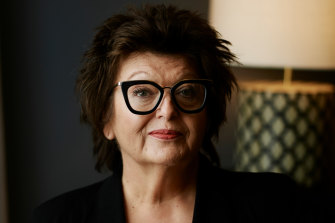 She said while the problem of staff shortages, particularly in the regions, was nothing new the pandemic had driven it to critical status.
"The shortages are for skilled personnel – career professionals that so often we find from Europe," she said.
"But with the borders closed I think everyone is at their wits' end attempting to navigate what was always a big issue but also to claw back the financial losses of 2020," she said.
Chris Lucas, who founded acclaimed Melbourne restaurants, Chin Chin, Kisumé, Hawker Hall and Baby, said the industry was facing "some serious headwinds" in terms of being able to employ highly skilled specialists.
"The core platform of our business is being able to offer our product 365 days of the year – or 364, with the exception of Christmas Day – for both lunch and dinner," Mr Lucas said. "
"We're unable to do that at the moment because we simply don't have the capacity to service our restaurants."
Mr Lucas said the casual market suffered from Melbourne's severe lockdown because lower-skilled or junior workers were the first to be cut from the rosters.
"As we reopen, to be able to bring those people back into the system, we need the higher-skilled professionals to be able to do the training," he said.