keereetara restaurant by IDIN architects 
Keereetara is a brand new restaurant by IDIN Architects in Kanchanaburi, Thailand, intended to replace its original branch nearby. As it is one of the most successful local Thai restaurants, the owner wished to maintain a sense of traditional architecture across the building while expanding the property size to accommodate space for large-scale events like seminars and weddings. 'This resulted in having a large commissary kitchen of over a thousand square meters in order to fully support any future expansions and the nearby branches. Not only that Keereetara has to house a large service facility but as the site is adjacent to the Kwai river – it is also crucial to take advantage of this view for both the indoor and outdoor dining zones,' writes the architecture studio.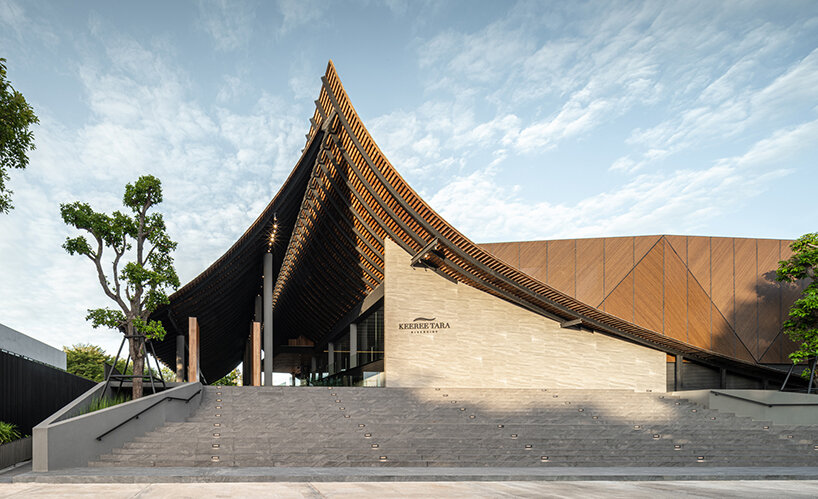 all images © DOF Sky|Ground 
The IDIN Architects team began the Keereetara restaurant's design process by addressing the biggest limitation: finding the most functional location for most of the services and the commissary kitchen – which takes up most of the available space on the first floor. Combined with a high ceiling, this cluster of functions results in a large building mass that could obstruct the view of the river. Therefore, the architects decided to place additional operations on the second level and the kitchen and services behind a large staircase leading all visitors to the entry foyer on that floor.
The foyer further diverts to the banquet hall on the third level but also continuously leads visitors to the dining terrace designed with alternating levels that gradually get closer to the river bank, resulting in an area that can break down into several dining zones. On the third level, a banquet hall was placed to hold functions such as seminars or weddings. The hall is surrounded by a veranda and an additional dining zone with a higher view of the river.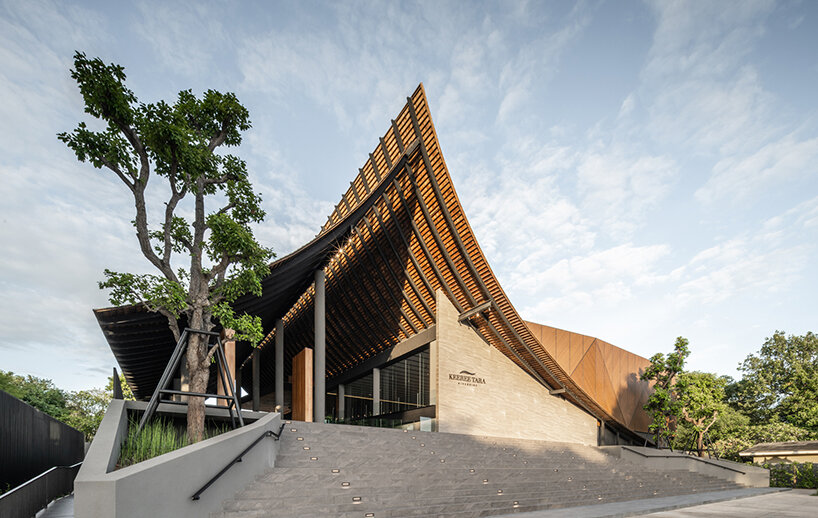 roof ridges dramatically colliding
re-imagining traditional thai architecture
Another important challenge was the infusion of 'Thainess' into a large-scale building. Traditionally, Thai buildings that encompass wide spans are either temples or palaces. Thai houses, meanwhile, are typically small-scaled and often collectively placed in clusters. For this project, IDIN Architects adopted the 'feelings' and 'senses' of Thai architecture into the usable spaces 'rather than using direct proportions or decorative elements' that could overwhelm visitors.
This interpretation resulted in a large curved gable roof that is also functional to the building use; the central ridge is offset and centered along the main entrance, slightly tilted to allow for natural light to penetrate, creating an illuminated axis towards the river. The long side of the gable roof gradually slopes down to reach the floor, seemingly reducing its gigantic scale. Furthermore, the sloped surfaces on the riverside operate as stairs that grant access to the rooftop bar and roof deck.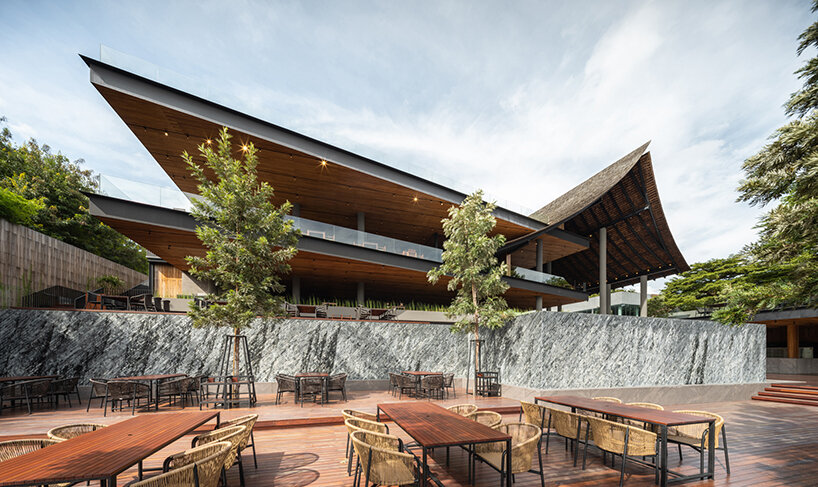 dramatic scales take over the Keereetara restaurant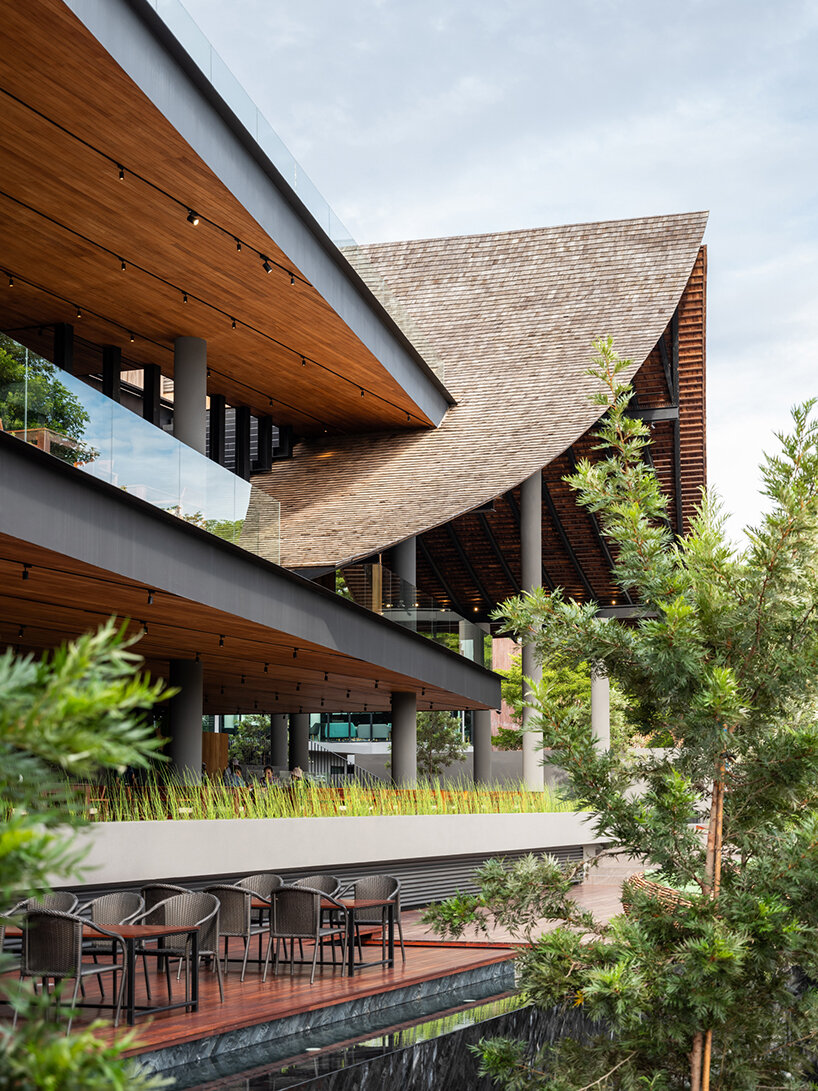 a rich combination of material, vegetation, and curves