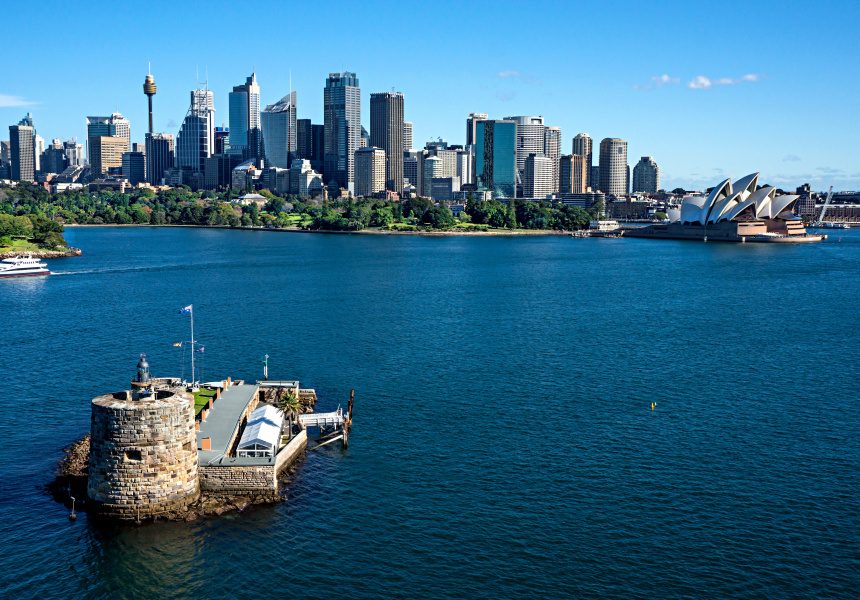 The year might not be off to the fresh start we were all hoping for, but there's still plenty of 2022 left – and lots to look forward to, with a slate of cracking new restaurants set to join Sydney's dining scene. From a new Italian eatery in Surry Hills by the dream team behind Bistrot 916, to an omakase-style ramen joint by one of Sydney's greatest chefs, Chase Kojima, and a wine bar and deli by the Nomad crew, here's what we're excited about in 2022.
Pellegrino 2000, Surry Hills
It's only been a year since Dan Pepperell, Mikey Clift and Andy Tyson opened their Potts Point neo-bistro, Bistrot 916, in Potts Point. But the trio are already gearing up to open their second venue, Pellegrino 2000 – and this time they're heading to the land of pasta and Prada: Italy. "We're opening a neighbourhood restaurant inspired by some of our favourite trattorias in Rome and Florence," said Clift (ex-Rockpool Dining Group chef) in December.
Italian staples such as handmade tortellini, pappardelle bolognaise and fritto misto will occupy the menu – as will tripe, "in all shapes and sizes", according to Pepperell (ex-Restaurant Hubert, Alberto's Lounge, 10 William St head chef).
Pellegrino 2000 will take over the Surry Hills corner terrace formerly occupied by Hamish Ingham's lauded Bar H. On the ground floor will be the main dining room, with a window espresso counter with stools on the street. Down in the basement, a moody, candle-lit wine cellar will also contain a few tables; guests will be able to look through the archway to catch a glimpse of the diner's wine cellar.
Senpai Ramen, Chatswood
Last year, Chase Kojima – Sokyo's applauded executive chef – launched his luxury fast-casual sushi and sashimi diner Simulation Senpai. Now, he's expanding his empire with a 25-seat omakase (chef's choice degustation) diner in Chatswood that will lean heavily on his ethos of using the best possible ingredients no matter the dish. Senpai Ramen is set to open early this year.
Despite its name, it'll be so much more than ramen. The experience will start with "beautiful snacks", Kojima tells Broadsheet, with sushi to be expected among a range of other bites. And "once [diners are] all warmed up and happy and down with the drinks, then boom – ramen.
"I'm going to try to make the absolute best ramen in town."
The focus will be the porky, collagen-heavy, tonkotsu-style ramen – but with unconventional garnishes. Think 12-hour simmered abalone, and "the most delicious" charcoal-cooked Wagyu sat on top. Kojima says he wants his ramen to be a "little bit different, a little bit upmarket – fine-dining ramen".
Beau, Surry Hills
Za'atar manoush (flatbread with herbs), dips, pickled vegetables and a cold-seafood bar will be on the menu at Beau, the new Surry Hills laneway wine bar and deli from popular fire-powered Mediterranean diner Nomad. The 50-seater, set to open early this year, will operate as a deli for breakfast and lunch, while the bar will operate during lunch and dinner.
"Beau and Beau Deli is about serving the local community with everything they've asked for and loved over the last few years," Nomad co-owner Rebecca Yazbek said.
Fish Butchery Waterloo
The pioneering couple behind Saint Peter and Fish Butchery in Paddington, and Charcoal Fish in Rose Bay, Josh and Julie Niland, will soon open an outpost of Fish Butchery in Waterloo – and it'll be double the size of its predecessor.
Sharing the same fin-to-gill ethos as the Nilands' other venues, Fish Butchery number two will offer a host of options for diners, including fish charcuterie, upper-tier frozen produce, and oysters shucked to order, as well as a range of hot food such as swordfish-bacon quiche Lorraine, yellowfin-tuna meat pies and Murray cod sausage rolls. It's also riffing on the couple's lockdown takeaway menu, with albacore lasagnes, yellowfin-tuna koftas and burger patties, and more for takeaway and at-home dinners.
Aalia, CBD
Harry Seidler's iconic MLC Centre precinct – now renamed 25 Martin Place – has been undergoing a $170 million transformation. Upon completion, it'll be home to 30 dining venues, including Aalia, a Mediterranean-style diner by the group behind Nour, Henrietta and Lilymu. The focus will be on techniques and ingredients from the coastlines and lesser-known regions of the Middle East and North Africa.
Baker Bleu, Double Bay
In Melbourne, Baker Bleu supplies bread to the city's top restaurants, including Attica and Cumulus Inc. Some time early this year, it'll be launching a Double Bay store in cahoots with Sydney hospo legend Neil Perry (Rockpool, Spice Temple), who already uses its bread at his restaurant Margaret, which is right next door.
The menu at Baker Bleu Sydney will replicate the one in Melbourne. It's all about sourdough, bagels, baguettes, and white and rye loaves. You will also be able to grab pizza slices, pastries and grocery items such as anchovies, butter and sea salt. Perry might even be bringing his sandwich-making skills into the fold once things get up and running.
"He's got a real great penchant for sandwiches," co-owner and baker Mike Russell tells Broadsheet. "So definitely we're going to be doing something in that as well."
Fort Denison, Sydney Harbour
Fort Denison – the heritage-listed former fortress in the middle of the harbour, which is easily spotted from the Opera House and Royal Botanic Garden – is getting a makeover, thanks to the group behind The Dolphin and Shell House. The group has signed a long-term lease – of up to 25 years – to operate the 19th-century fort on the island known as Muddawahnyuh by the local Eora people. The development will include a restaurant, a casual dining area, a bar and wine room, and three exhibition rooms in the former barracks.
Additional reporting by Che-Marie Trigg.