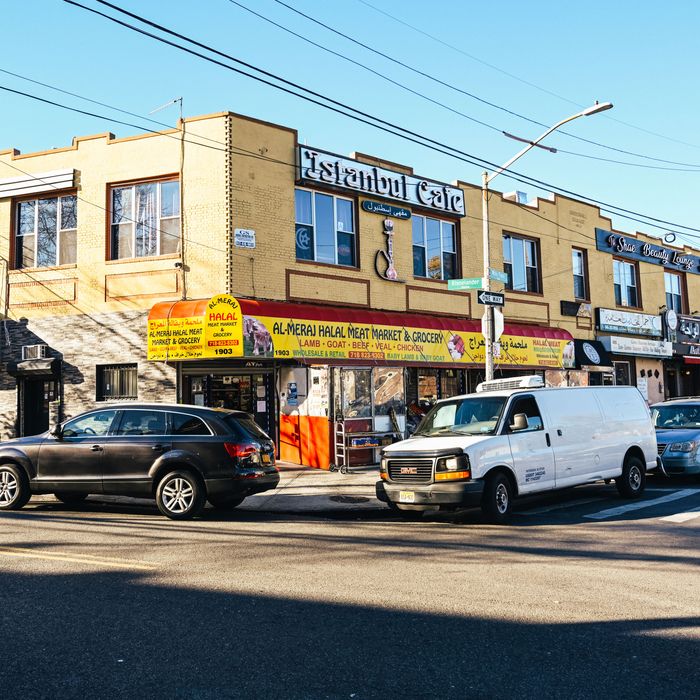 Photo: DeSean McClinton-Holland
In September 2014, Yemen broke out into civil war. Years of corruption and oppressive economic conditions meant the country was already in crisis before the war, an attempt to bring political stability to the country after the Arab Spring uprisings, had failed. While the conflict has caused mass suffering, hunger, and death among Yemenis, Saudi Arabia has used it as a proxy war against Iran, with continued support from the United States government. By 2017, with the war still raging, the U.N. warned that the country was facing the world's worst humanitarian crisis, amidst the world's worst cholera outbreak — and this was before the Saudi blockade of Yemen's ports. The next year, the U.N. said that the country could suffer the world's worst famine in a century. In the United States, Yemeni Americans rushed to bring over the immediate and extended families they'd been supporting back home. What other choice did they have?
"Right before the war started, the embassy had closed," recalls Yahay Obeid, who was born in Yemen in 1983 and moved to the U.S. in 1991. "Citizens brought their families to the United States — a lot of cases were expedited." The people coming to America in 2014, 2015, and 2016 especially all had to go somewhere, and for a variety of reasons, many landed in a Bronx neighborhood that has since become known as Little Yemen. "Those were three huge, huge years that brought Little Yemen where it is today," says Obeid, who bought a house in the neighborhood at the end of 2015.
Only a few years ago, referring to this pocket of the Bronx — a portion of Van Nest bordering the Bronx's "other Little Italy" in Morris Park — as "Little Yemen" would have been a stretch. The neighborhood then was home to just three restaurants serving Middle Eastern food and a handful of markets, but the past three years have seen an explosion of growth. The local businesses now include multiple restaurants, coffee shops, and sweets stores; the supermarkets Dar Al Hajar and Al-Quds (named for the famous stone palace in Yemen's capital, Sana'a); several hookah lounges; barbershops; and Yemeni-owned travel agencies. Hungry visitors will find saltah, the lamb stew topped with whipped fenugreek, or they can pair Yemeni-style coffee with bint al-sahn, a layered, flaky bread drizzled with honey and garnished with nigella seeds.
"I've been in the Bronx for 20 years," says Fadhel Alesayi, who was born in Yemen and moved to the United States as a child. "I never expected that this would happen." Alesayi is now the owner of the restaurant Shawati Aden — where one speciality is mandi, lamb that's traditionally pit-roasted but here is prepared in a specialized pressure cooker — which he opened this past January, making it the ninth Middle Eastern food business in the neighborhood, seven of which are Yemeni (not counting Yemeni-owned delis and markets).
The area's first Yemeni restaurant was opened in 2008, when Aziz Albaydani and Younis Alnaqeeb took over a corner space that had been home to a pizzeria and named it Arth Aljanatain. The decorations include two windows that face White Plains Road and are now covered over with large posters showing roast chickens on a spit. On the walls, there are images of historic sites from Yemen and the Middle East. Order the saltah, a bubbling volcano of a stew topped with whipped fenugreek foam, and you'll get giant rounds of puffy flatbread lightly charred on the grill.
In 2013, a second and much larger restaurant named Oasis opened across the street. Along with the dining room, there are wedding halls for men and women, designed to look like they would in Yemen. The expansive menu features hamburgers alongside Lebanese dishes like arayes, which is grilled pita stuffed with minced meat, and Yemeni dishes, including galabah, a dish of minced lamb with tomatoes and onions.
In 2019, Albaydani, Alnaqeeb, and a third partner, Shoqi Hauter, took over Oasis and renamed it Alwaha. That same year, Albaydani and Alnaqeeb expanded by opening Arth Alsaeedah, where a worn-out "Free Palestine" sticker adorns the register and the brilliant-orange zorbian — a pilaf fragrant with allspice and saffron — is dotted with green onion. By then, operators from outside the neighborhood had also taken notice, and the Bay Ridge–born smoothie shop Hemo's Spot expanded to Morris Park Avenue.
Even the pandemic couldn't slow the neighborhood's rapid growth. In 2020, more food businesses opened, including a casual takeout restaurant called Tasty Choice, which serves shawarma and quesadillas; a Yemeni coffee shop called Buun Café, where you can drink qishr, or spiced cascara tea, while biting into cheese-filled honeycomb bread; and a Middle Eastern bakery that opened last July called Damascus Sweets, which has an embarrassment of baklava, several kinds of knafeh, and marzipan. Down the street, at the corner of White Plains Road and Morris Park Avenue, another restaurant and wedding hall is being built.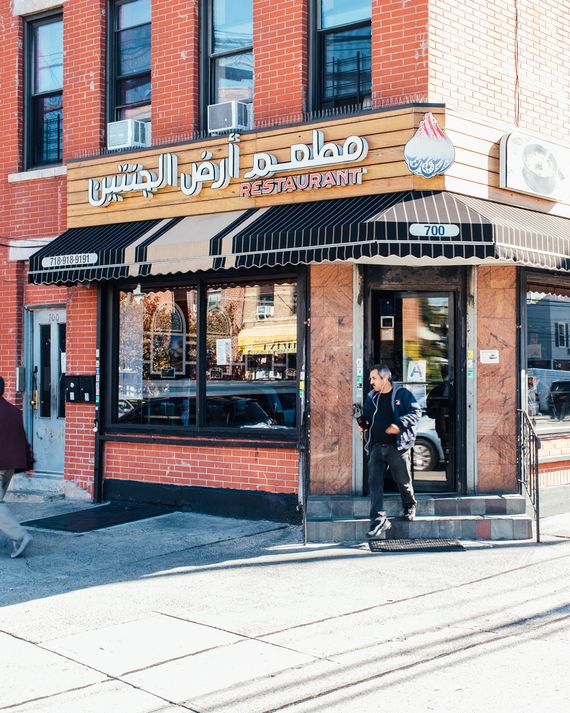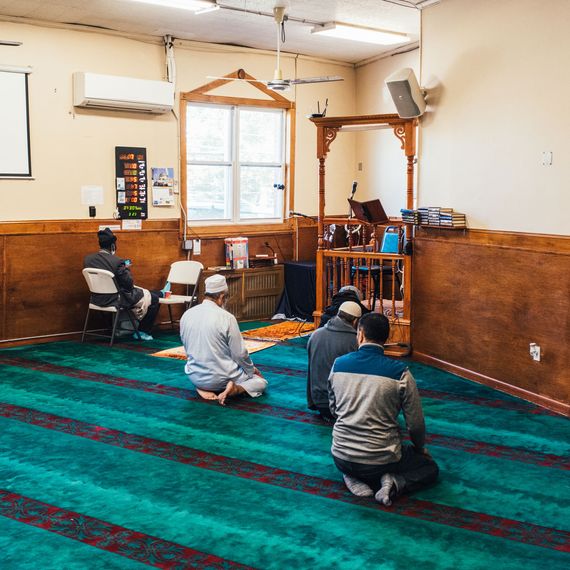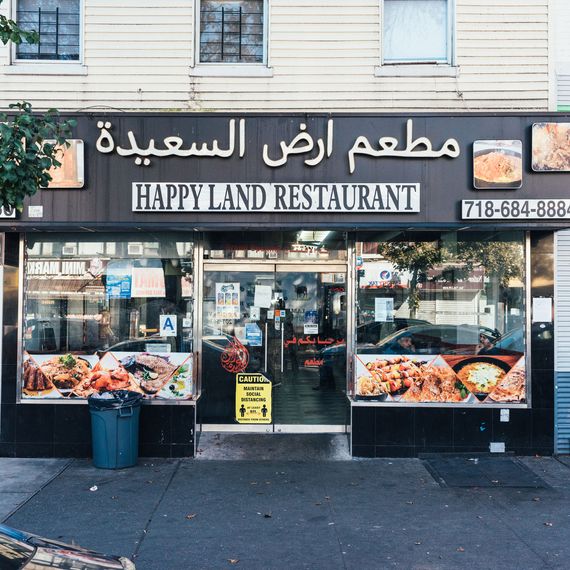 Shawati Aden, Fadhel Alesayi's restaurant, is next door to Buun. On a recent night, around 8 p.m., the small restaurant was filled with a few tables of young men who all seemed to know Alesayi. Shawati Aden is his first restaurant, but he's had a lifelong interest in cooking. As a teenager growing up in and around Dearborn, Michigan, he says he worked in an Italian restaurant and later learned how to cook Lebanese, American, and Greek food. "I'm a cook," he says proudly. At Shawati Aden, for the rice in his sayadieh, a fish pilaf which has its origins in Lebanon, Alesayi supplements the usual smoky-sweet caramelized onions with two kinds of raisins and strips of pepper buried beneath the grains. Bites alternate between tangy and spicy, sweet and savory.
The growth in the neighborhood can be traced not only to the violence in Yemen but also to gentrification in Brooklyn. "People were really pushed out from Downtown Brooklyn — that's really where New York's Yemeni community has its roots," says Dr. Debbie Almontaser, who is the founder of Bridging Cultures Group (an organization committed to helping end hate crimes in America), as well as a co-founder of the Yemeni American Merchants Association. (YAMA sprung out of the Yemeni bodega strike in 2017.)
Badr Alsaidi, the director of merchants services for YAMA, says that when he was growing up in the Bronx before there was a Little Yemen, he and his dad would make the trip to Downtown Brooklyn for the restaurants (the neighborhood is home to the famous Yemen Café), mosque, and stores selling traditional clothing. "We used to go there every Friday because we felt like that's the place we feel like we belong," he says. "We would drive for an hour just to get that sense of feeling of belonging."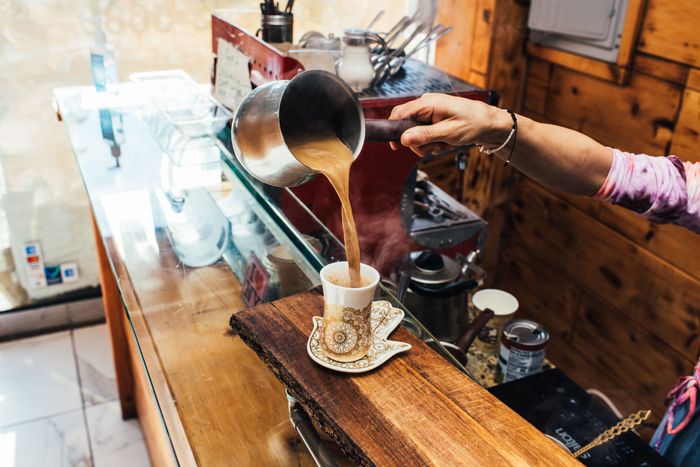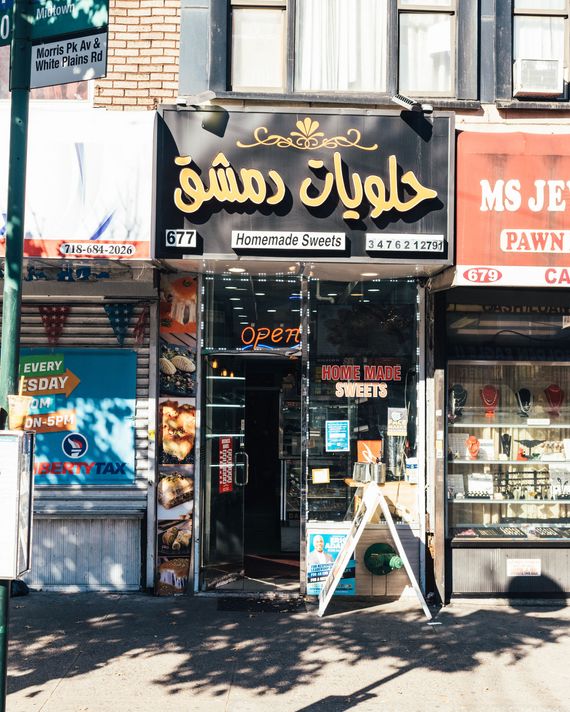 Boerum Hill started to gentrify in the late '90s, and subsequently, more Yemeni Americans moved to Bay Ridge, which has a significant Arab community dating back to the 1940s. Yemen Café opened another restaurant in the neighborhood, which is also home to places like Yemen Whdah and the coffee and honey shop Asal; younger entrepreneurs have made their mark with businesses like Yafa Café in nearby Sunset Park. (Yafa is also part of a wave of Brooklyn coffee shops opened by second-generation Yemeni Americans.)
Of course, rents all across Brooklyn continued to rise, and the Bronx became a more affordable destination. Ask anyone on Rhinelander Avenue or White Plains Road, and they'll tell you Little Yemen exists today because of the Muslim American Society's Bronx Muslim Center, which currently occupies a house on Rhinelander Avenue that was purchased in 1998. "Even before we had the mosque, a few of the brothers used to rent spaces or met in basements," says Abdelelah Nofal, the BMC's chairman of the board.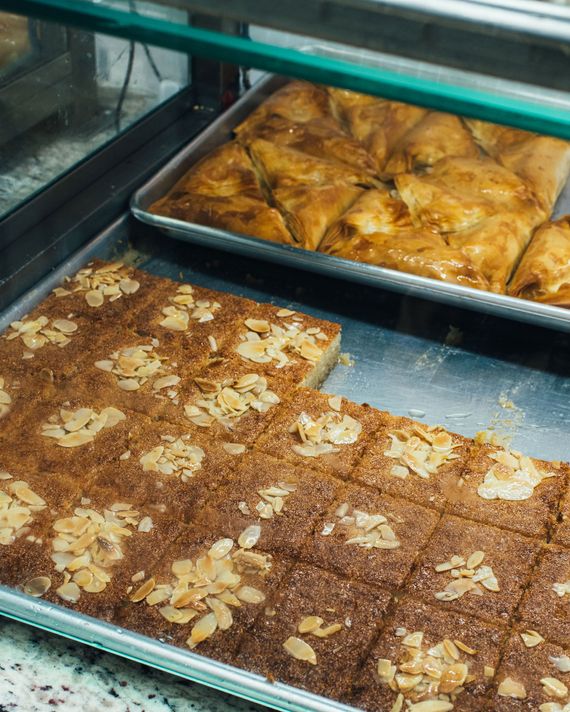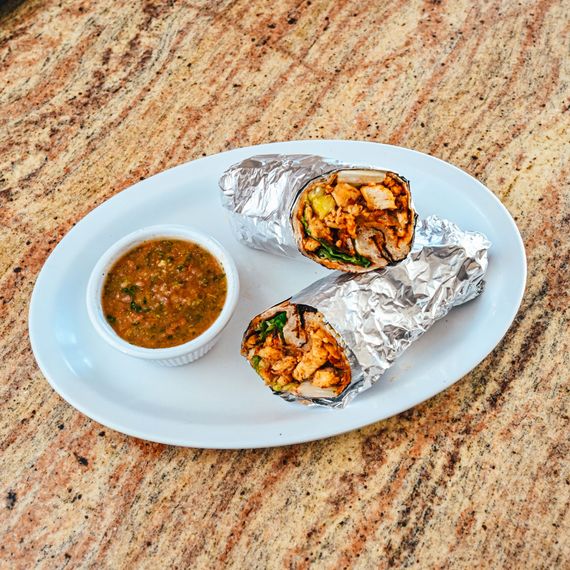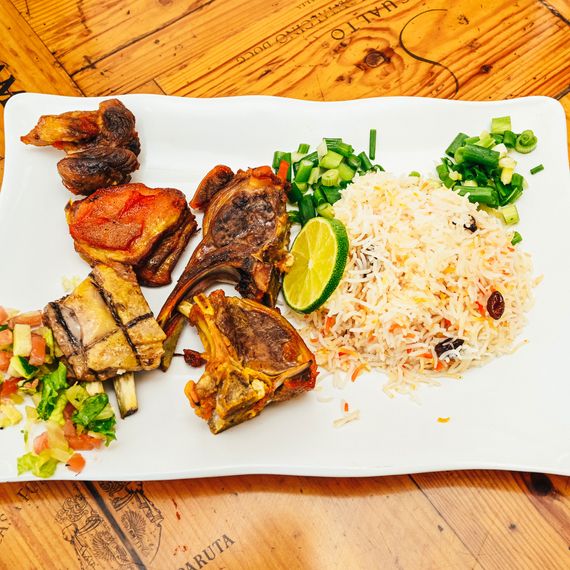 The civil war in Yemen is ongoing, and the crisis extends beyond the violence, exacerbated by famine and mass unemployment. As of December 2018, 20.2 million, or roughly three-fourths of the population, were in need of food assistance. By December 2020, the World Food Programme called the situation "a ticking time bomb" and said 360,000 children were at risk of dying from malnutrition without medical care. Millions of residents have been displaced, but only some have been able to come to the U.S. In 2016, nearly 13,000 immigrants from Yemen were given visas, almost all of them for immediate relatives and family preference. In 2020, that number was a little under 5,000. Yemenis have continued to face hurdles in immigrating to the U.S. since President Joe Biden repealed the Muslim ban.
While Little Yemen has grown out of tragedy, it has also allowed a space for people to create better lives for themselves. Even a decade ago, many men living in the neighborhood were separated from their families who stayed behind in Yemen. "My kids were living back home for a while before they came over," says Alesayi. "I'd see them, what? Once a year? That's not a life." But now, he says, "I'm happy because most of the Yemenis here have family and kids — they're going to see their kids grow in front of their own eyes."
Summer Nasser grew up partly in the Bronx and is now the CEO of the humanitarian organization Yemen Aid. As she says, "There are bittersweet moments to this, you know? We're a people separated from their homeland — that's just what it is — but the reality is also there are positives to that."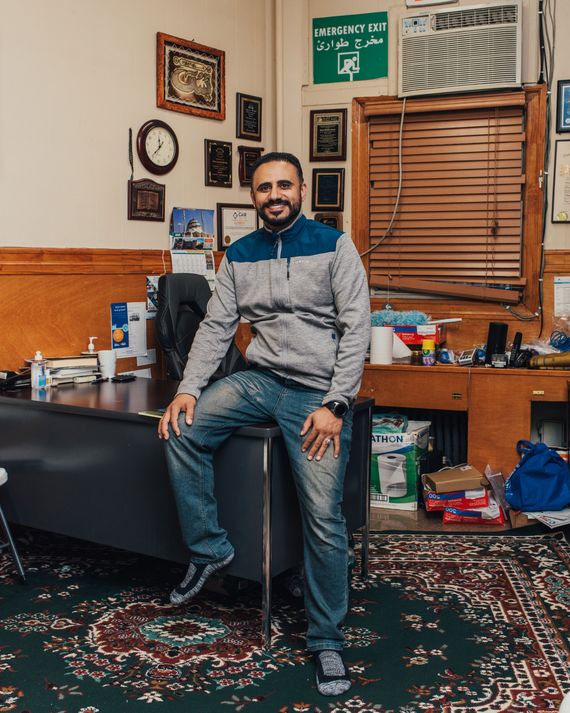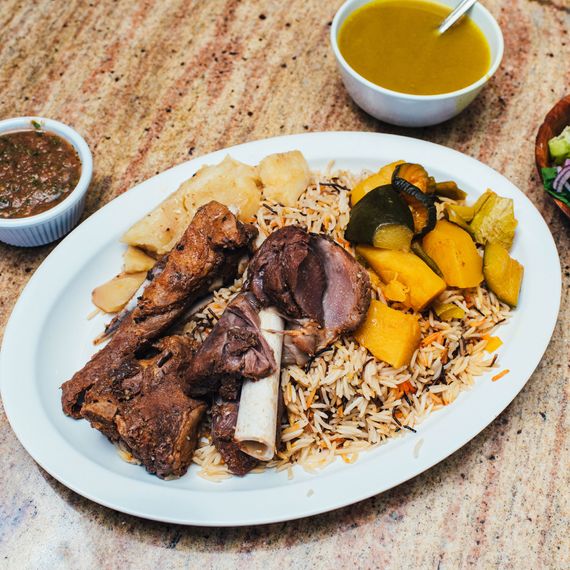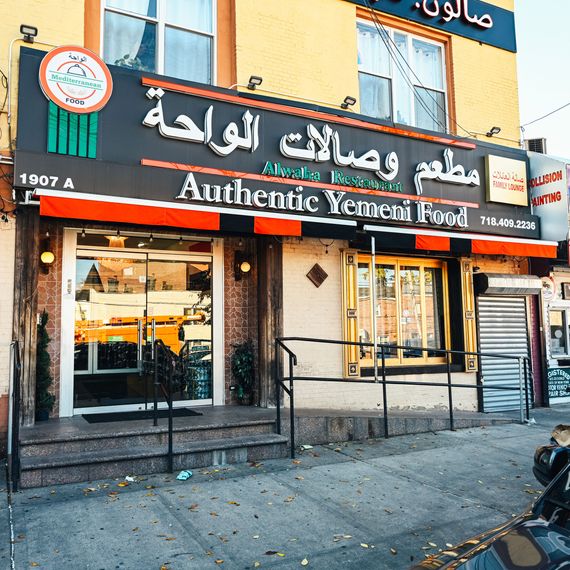 As Little Yemen has grown, cultural organizations have started planting roots. The Yemeni American Association relocated its Brooklyn office to the neighborhood four years ago, and YAMA is in the process of opening an office in the area as well. Yahay Obeid became Community Board 11's first Arab American member — there are now three — and is the man who literally put Little Yemen on the map (that is, Google Maps, which he did by submitting a request through the company's My Business app). More recently, he started a successful petition to get a stretch of White Plains Road renamed Ibrahim al-Hamdi Way, after the former Yemeni president. Along with the community board, Obeid does public outreach for the mosque and has organized the annual Yemeni American Day Parade for the last three years. Other rallies have been held in the neighborhood, including one this May in support of Palestine.
Now, Little Yemen has grown so much that the current mosque is no longer big enough. During Friday prayer, the crowd can spill out onto the street and reach as many as 1,000 people. In 2014, the Muslim American Society of New York purchased multiple lots on Amethyst Street, and it's constructing a new mosque that will be 32,000 square feet and able to fit more than 2,000 people.
Nasser, for one, recognizes what this community has gained: educational opportunities they wouldn't have otherwise had, which they'll maybe be able to use to rebuild Yemen or give back to younger generations. "If it wasn't for this conflict, all this that you see, all these organizations, all this — it wouldn't exist," she stresses. "The reality is, well, it's sad that we're here, to support our own. It's still a positive because there are results coming out," she adds. "I think we've built something so nice here, but we still have a long way to go."