Although 2020 has been a year of destruction for the city's hospitality industry, Sydney hasn't slowed, with new and notable openings coming thick and fast as the holiday season approaches. Fresh-faced dining concepts from some of the city's most best restaurateurs, towering futuristic bars and revived classics are driving the scene's steady recovery as the best new restaurants in Sydney.
Looking for somewhere new to check out? To help, we've rounded up some of the best new Sydney restaurant openings of the past few months for this rolling list which will be updated regularly.
Esteban, CBD
Opened on Temperance Lane, by the same team behind Paddington's Tequila Mockingbird, Esteban is a two-storey powerhouse of Mexican flavours and art-deco aesthetics. There's also the unsubtle boast that here lies Australia's collection of premium Tequila and Mezcal, some pushed around in tasting trolleys with cheese and chocolate pairings, as diners travel a spectrum of tastes from Mayan, Aztec, Spanish, Portuguese and Afro-Caribbean cultures.
---
---
Cucina Porto, Pyrmont
Joining the likes of Sokyo and BLACK Bar & Grill, Cucina Porto is set to be The Star's new casual Italian eatery, with a kitchen led by Executive Chef Martino Pulito. Opened as the first of several new dining concepts in the casino complex, Cucina Porto will draw heavily on heritage recipes from Pulito's hometown of Puglia, which should mean a lot of orecchiette and baked fish dishes on the menu, along with classic Italian snacks and pizzas, paired with what's being touted as a "Negroni progression menu". Cucina Porto opens on Wednesday 25th November.
Lilymu, Parramatta
It's all happening out in the west now, with Parramatta Square welcoming a brand new restaurant from the same team behind Surry Hills' Lebanese favourite Nour. Lilymu takes a huge turn away from the Middle Eastern chops though, driven by ex-Mr Wong Head Chef Brendan Fong towards an interesting blend of Chinese and Southeast Asian cuisines. That means comfort food like tom yum prawn dumplings served with soy and lime dressing, katsu sandwiches with duck sausage, prawn red curry, and a black garlic mi goreng served with egg yolk and leeks. 
Uccello, CBD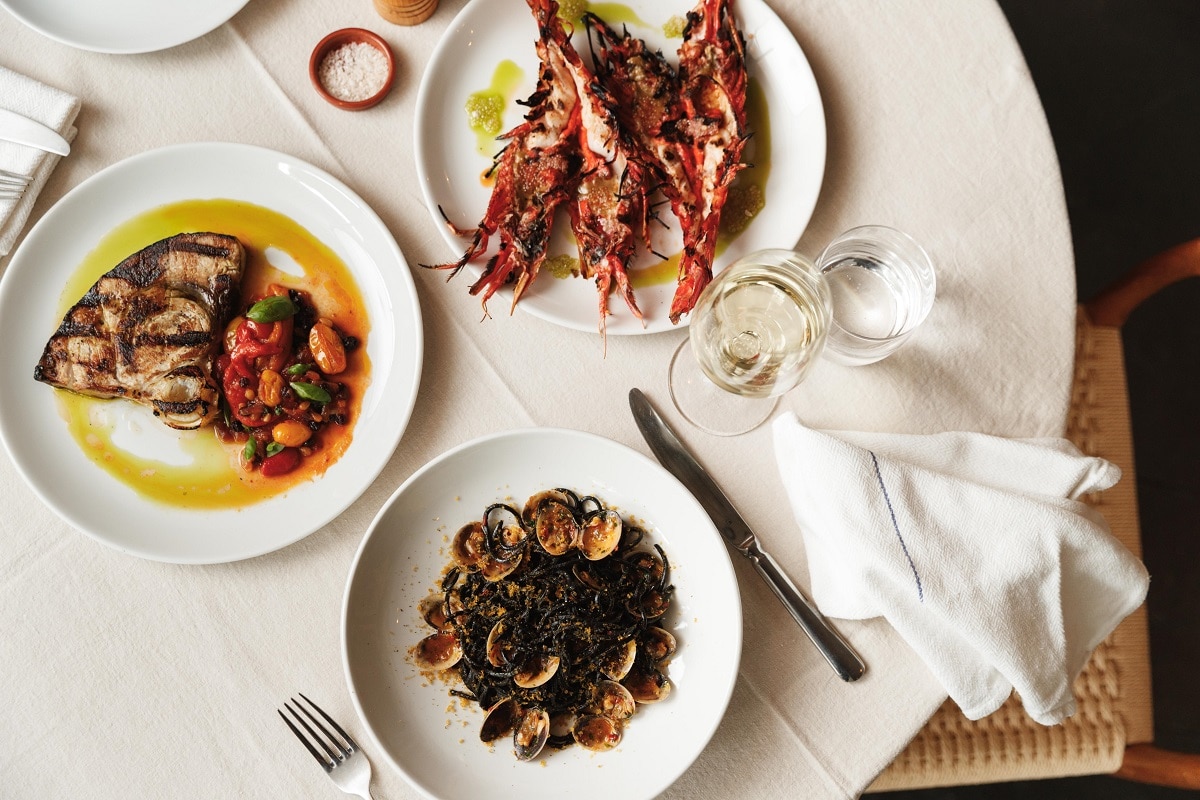 Merivale's long-standing Italian favourite, Uccello, has reopened in the same luscious digs of ivy Pool Club. Although the difference here is significant, now bringing young chef Nigel Ward to leave a renaissance fuelled by the flavours of Italy's breezy Amalfi Coast. Given the restaurant sides with one of Sydney's most popular rooftop pools, the food is now appropriately lounge-worthy with spreads of Burraduc Valley buffalo mozzarella and Cantrabrian anchovies sitting next to freshly made pasta dishes and substantials like Melanda Park suckling pig with wine grapes and vino cotto. The changes are substantial enough to qualify Uccello as one of the best new restaurants in Sydney
Bastardo, Surry Hills
Surry Hills' legendary Porteno is now a full-blown dining precinct with the opening of Bastaro, the team's dedicated, non-traditional Italian trattoria that's fuelled by an old-school pasta extruder and an atmosphere that looks like it was ripped straight from the set of an 60's Italian film. The menu will change regularly, but so far diners have been treated to the likes of toasted flour Maflada with braised duck and silverbeet, and Italian-style dumplings filled with potato and cheese.  Trust the Porteno crew to give us one of the best new restaurants in Sydney.
Il Baretto, Paddington
The appearance of Il Baretto in Paddington isn't the case of yet another new Italian restaurant for Sydney, it signifies the rapid revival for one of the city's most beloved pasta institutions. For over two decades, Il Baretto sat in the same place on Bourke Street, dishing up some of the finest pasta dishes around. That is, until it suddenly closed earlier this year at the height of the pandemic. As of early October, Il Baretto 2.0 is back with all of its beloved signatures – slow-cooked duck ragu pappardelle, most importantly – as the in-house restaurant of Solotel's Paddo Inn. It mightn't be as fresh as the others on this list, but Il Baretto 2.0 is definitely one of the best new restaurants in Sydney.
Harvey's Hot Sandwiches, Parramatta
If a trio of new Italian restaurants to check out isn't quite doing it for you, head on out to the new $3.2 billion Parramatta Square and tuck into Harvey's Hot Sandwiches. The new American-style diner makes no apologies for its bigger-is-better approach to classic deli-style food and drink. It's one rollerskating waitress away from being a full-blown homage to the vintage US diner, with massive offerings like brisket and pastrami sandwiches, philly cheesesteaks, and a meatball sub with garlic butter, marinara sauce and mozzarella.
Bar 83 & Infinity, CBD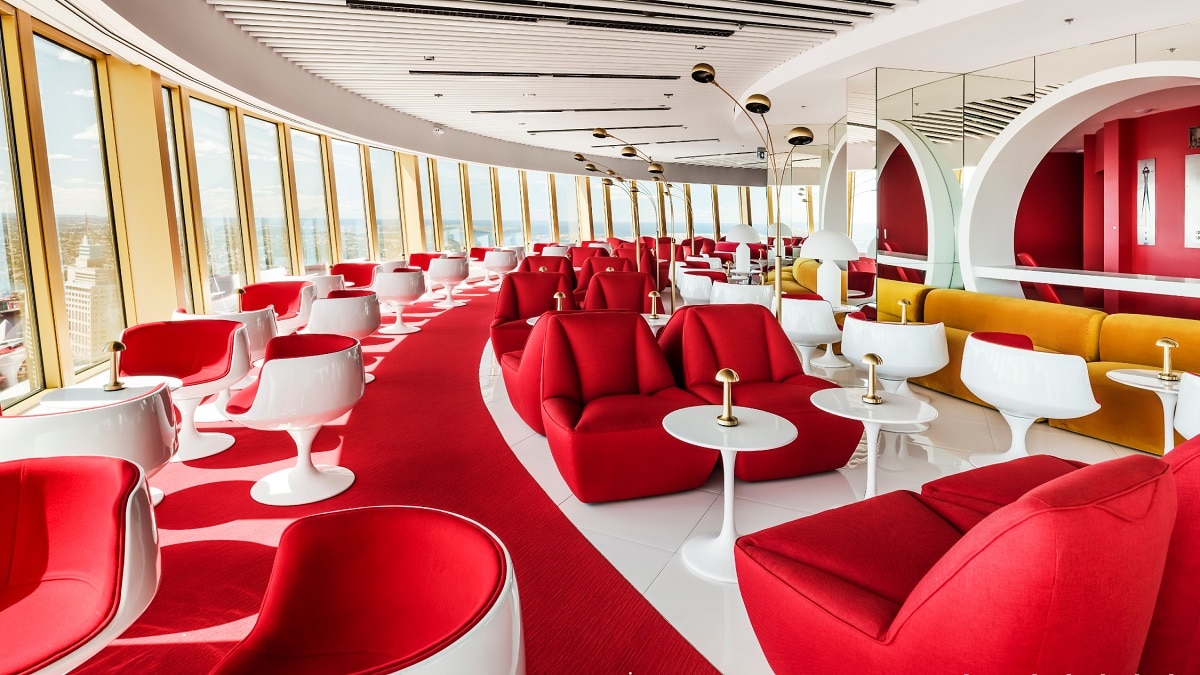 Although they both opened at the tail-end of September, Bar 83 and its neighbouring restaurant, Infinity, still flew under the radar for many Sydneysiders daydreaming of escaping the city. The two venues have been primed as Sydney Tower's expensive and lavish comeback, with Infinity sitting 81 floors up, and netting the considerable culinary knowhow of former The Bridge Room chef Mike Dierlinger. Two more floors up, Bar 83, with its futuristic red-and-white cocktail lounge, completes the picture, helmed by award-winning bartender Jenna Hemsworth, who is best known for her work at The Baxter Inn and Restaurant Hubert. 
---
---
Nighthawk, Alexandria
One of Sydney's original and best known food trucks has finally settled down, with Nighthawk transposed from its classic silver airstream into a new Alexandria venue. The American diner inspired fare is still there – as is the small fleet of roaming silver trucks – but they've celebrated the new digs with a menu refresh of seasonal salads, kombucha, coffee, and sandwiches like the Corned Jackfruit Reuben, Eggplant Parmigiana, and Ribwich.