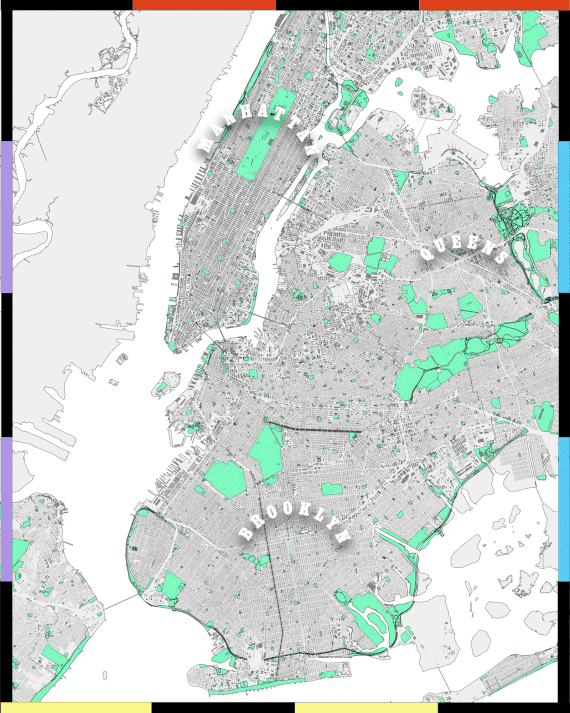 A running list of everwhere I've been, week 20: 200. The Polo Bar 201. The Dead Rabbit 202. The River 203. Cha Kee 204. Chinatown Ice Cream Factory 205. Barney Greengrass 206. Dr. Clark 207. NB Wing Wong 208. Ping's 209. Taipan Bakery
I used to have such a perfect two-hour Chinatown routine. It would start with an hour of deep tissue massage at this place on Mott Street, followed by the best cheap sushi from the counter at Tokyo Mart, eaten at the one seat available for customers in the store. (Always get the massage first, then the food.) Next, I would cross Canal to shop at Deluxe Meat Market before heading home. These days, that massage place is gone, and so is Tokyo Mart. I can find some solace in the continued existence of Deluxe Meat Market, though I don't really need to buy groceries anymore, since I currently eat 99 percent of my meals in restaurants.
I thought about this old sequence the other night as I walked down Baxter, past the closed-down Forlini's space. Now it's just "For Rent." I turned left onto Bayard, more barren than I remember it ever looking, and scanned the storefronts for my destination, a new bar called the River.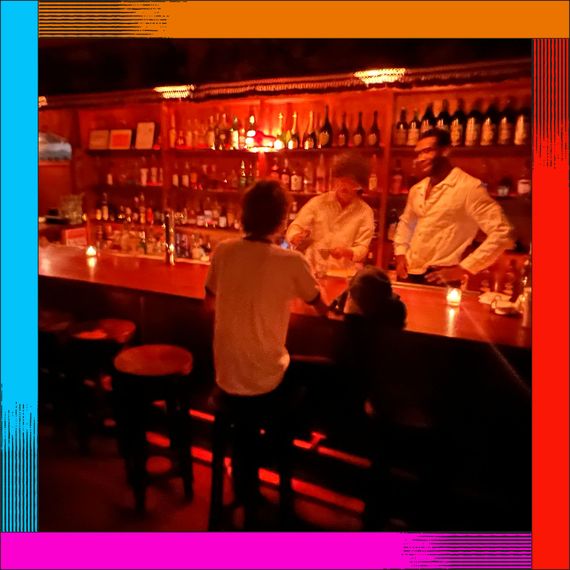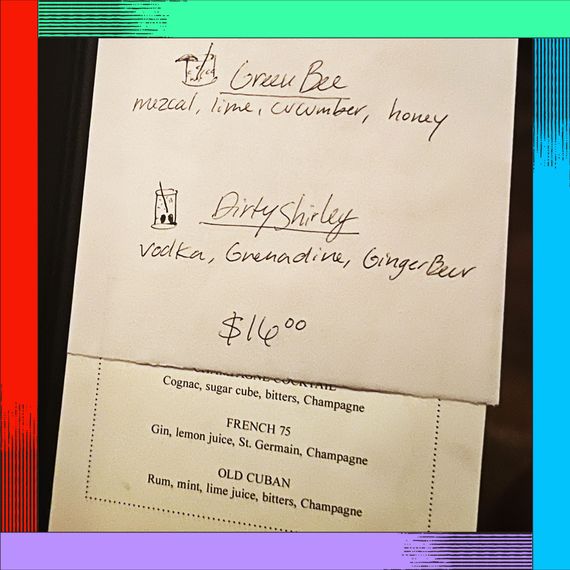 Technically, it is not a speakeasy — which is fine, because I've grown pretty weary of them; whatever charm there may have been to drinking in a dark room with 20 strangers is directly at odds with the annoyance of having to Google instructions to get in — but it is definitely nondescript and easy to miss. The River's exterior blends in a bit too well with the surrounding construction, camouflaged by its army-green paint and wood accents that are more evocative of a lumber yard than thoughtful design. Up until a few days ago, it didn't even have the bar's name painted on it.
But then, of course, you go inside and things get more contrived. This is, after all, a bar that shares a connection to BODE, the downtown fashion label that sells $850 cowboy sweaters in addition to supplying the work uniforms here. Pass through the River's swinging saloon doors into the main barroom framed with log-cabin accents and a country motif wrapped around the top of the wood-paneled walls. The bathroom's aesthetic is "cows."
An employee dressed in a brown schoolgirl outfit brought me a menu, and that's when I saw it: My first Dirty Shirley in the wild. According to the New York Times, the Dirty Shirley is the drink of the summer, 2022's answer to the espresso martini, which was 2021's answer to the Aperol Spritz. If you're like me, you've mostly hoped that this moment could pass by without having to be acknowledged at all, but seeing the Dirty Shirley on a handwritten list of $16 drink specials let me know that these vodka-spiked Shirley Temples aren't going anywhere. The River even offers a traditional, booze-free version for $8, listed on a page opposite its Champagne, bottles of which range in price from $120 to $2,500.
No restaurant menu right now is complete without caviar, and the River's version is a traditional $75 service of Missouri Hackleback that complements the bar's other snacks, like $6 olives, or $12 "sliced beef" that my server informed me was "like deli roast beef" and presented on wax paper. The menu says the caviar is served "with crackers and crème fraîche," and a half-bottle of Krug is offered as a $150 add-on. At this point, I had to wonder, what are we even doing here?
After two visits, I haven't actually seen anyone eating caviar at the River, but its inclusion on the menu sets a tone. No offense to the River in particular, but the menu is the perfect distillation of this restaurant moment, where Champagne and caviar share equal billing with a Shirley Temple. Clearly, nihilism has won. If nothing matters, why not order a sickly sweet kids' drink spiked with vodka? And caviar is on every single menu because it's easier to highlight a crudely expensive ingredient than to create food that feels worth the money on its own terms.
Maybe I'm being unfair, holding this new bar to the standards of the old neighborhood — worried that as more businesses go away, nothing good is going to replace them. I didn't want another hidden bar with overpriced drinks. I longed for some more classic options, like Great NY Noodletown, everyone's faithful standby for inexpensive noodles and gloriously lacquered meats. Like a lot of places, it shortened its hours after the pandemic, and soon after my last visit in January, Noodletown shut down for renovations. A sign was posted that projected a return in June, though when I passed the restaurant a few days ago, it had been updated to say July. I asked the guy doing maintenance on the outside of the shuttered building if he thought that was true and he shook his head decisively. "Probably not," he shrugged.
More From the Year I Ate New York