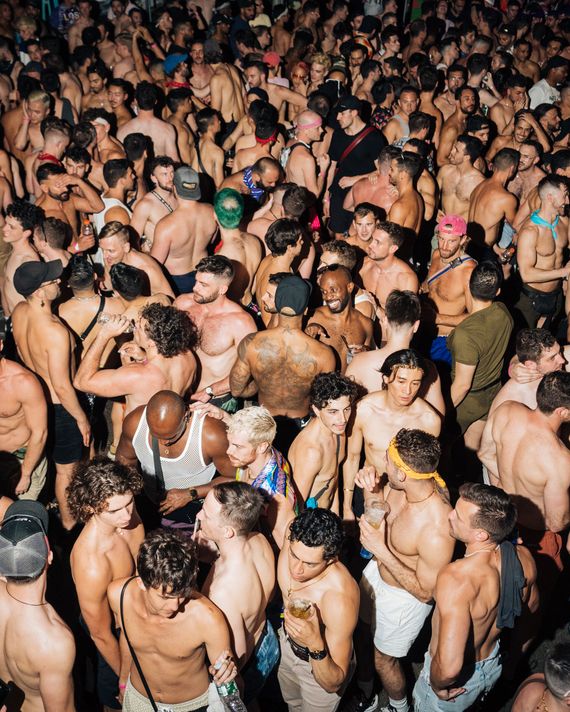 3 Dollar Bill.
Photo: Jutharat Pinyodoonyachet
The Myrtle Avenue bar strip reigns supreme for the neighborhood's young, queer, and stylish who just moved to New York. Drink zodiac-themed cocktails and dance in a very dark room with mulleted pals at Mood Ring (1260 Myrtle Ave., Brooklyn). If it's too busy, stumble down the street to Birdy's (1215 Myrtle Ave., Brooklyn), the neighborhood dive, or HappyFun Hideaway (1211 Myrtle Ave., Brooklyn), a tiki bar whose backyard is an essential warm-weather hangout. Bossa Nova Civic Club (1271 Myrtle Ave., Brooklyn), is temporarily closed, but was, and I think will again be, the place to be. In the meantime, head to the promising new club Rash (941 Willoughby Ave., Brooklyn).
A woozy Citibike ride away is Mood Ring's sister bar, Heaven or Las Vegas (4 Irving Ave., Brooklyn), named after the Cocteau Twins song, which has periodic karaoke nights, and Jupiter Disco (1237 Flushing Ave., Brooklyn) an outer-space-themed spot. If you'd rather fight straight boys for a pool table, go to Carmelo's (1544 Dekalb Ave., Brooklyn). The House of Yes is a burner-fueled Brooklyn institution. Keep an eye out for the cool kid events at Honey's (93 Scott Ave., Brooklyn), which, on normal days, still has hot pot. It might be in East Williamsburg, but the strip club Pumps (1089 Grand St., Brooklyn) is full of Bushwick girls.