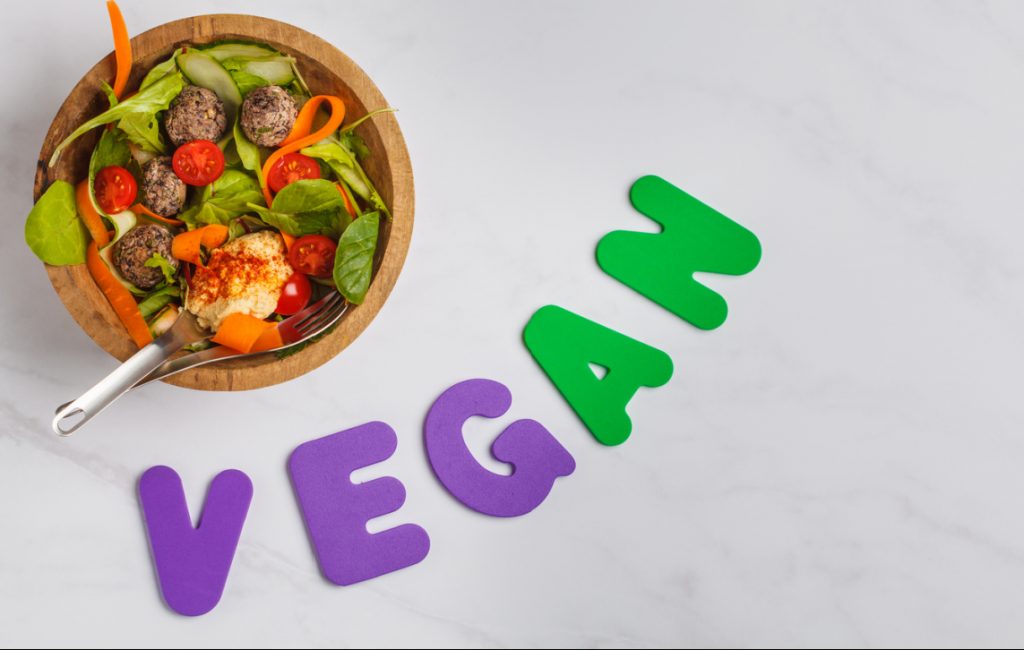 Veganism is no more a fad. It is here to sustain, grow and be accepted on a larger scale. According to Sentient Media, nearly 10 percent of the U.S. population is vegan and 1.5 million people in the U.K. have turned to veganism. Following veganism is no more confined to the four walls of a house or merely changing everyday diet by adding fruits and vegetables. Consumers are now looking out for restaurants that provide a fully curated vegan meal that serves everything from starters to desserts. 
The popularity of plant-based food is increasing owing to climate change and the after effects of the COVID-19 pandemic. Sentient Media states that plant-based food sales surged by 45 percent in the last two years.  Consumers are changing their food consumption choices and are rapidly adopting a vegan diet due to its health benefits. This has led fine-dine restaurants to change their existing food menus and offer completely plant-based food dishes. The increasing demand for protein rich beverages made of dairy free milk is playing a key role in restaurants offering vegan beverages.
Vegan burgers, pizzas and coffees are gaining popularity as cafes and restaurants are designing their business models to not only accommodate vegan consumers but also to provide delicious vegan food items. The presence of alternatives for meat and dairy products has made it easier for restaurants to include multiple vegan food dishes. 
Not only are restaurants offering vegan food dishes but are also promoting a sustainable and greener lifestyle. Restaurants are investing in offering an eco-friendly experience to customers through vegan food dishes. Thus, in this blog, we discuss how restaurants are overhauling and redesigning their business models to attract vegan customers?
Reduction of Carbon Emission Through Vegan Food
According to the United Nations, 31 percent of human caused carbon emissions are caused by the world's agri-foods systems. The steps involved in food production include food processing, transportation of food and food wastage. This emits carbon emissions on a large scale. Thus, most restaurants have shown a growing inclination towards integrating vegetables and fruits that are produced locally. As the food has to travel less to reach the restaurant, the emission of carbon is reduced. This, in turn, promotes a more sustainable living.   
For instance, La Table de Collete located in Paris is an eco-friendly gourmet restaurant. The restaurant offers four different varieties of meals that significantly reduce carbon emissions. The restaurant uses "Bon pour le climat" calculator to choose ingredients that emit less carbon dioxide into the atmosphere. The restaurant's five course vegetarian menu releases 800 gms of carbon dioxide which is eight times lesser than a traditional gourmet. The restaurant uses renewable energy to plant its own trees and curates a seasonal menu only. Through the preparation of the meals, the restaurant is focusing on providing a sustainable dining experience to customers. 
Hypha, a vegan restaurant in United Kingdom offers a constantly evolving, micro seasonal tasting menu. The menu provided by the restaurant changes according to the seasons to match the changes taking place in the environment. The company has taken a revolutionary step in offering vegan food as it has a fermentation lab. This lab helps the restaurant to maximize the use of every stem and stalk to offer a completely plant-based menu. The food is prepared with ingredients grown locally in Chester and its surroundings. Thus, the company is also practicing sustainability by using only local produce that eliminates the emission of carbon dioxide on a large scale. 
How are Restaurants Tapping into the Potential of Vegan Drinks?
The demand for vegan protein powder has observed an exponential rise from athletes and common consumers alike.  In addition, the lactose intolerant population is investing in dairy-free beverages. According to Future Market Insights, the plant-based beverage market is expected to register a CAGR of 6.7 percent by garnering a market value of US$ 506,534.7 Mn by the end of 2032.  Organic juices, protein-rich beverages and plant-based coffees are widely consumed by people across the globe. This has led to restaurants offering a variety of vegan drinks to customers.  
For instance, Jajaja Plantas Mexicana, a vegan restaurant in New York, offers a vegan menu that is rooted in the local heritage of Mexico. The restaurant provides a mixture of traditional food integrated with modern food palates that offer a complete vegan dining experience. The menu is curated for customers who prefer having plant-based vegan drinks. The restaurant offers Mexican beers, Mexican lagers and pilsners from local microbreweries. The restaurant is focusing on designing plant-based drinks by incorporating street food styles into its existing menu.    
The Rise of Vegan Restaurants 
Veganism is becoming more mainstream in today's world. People are choosing a vegan diet and vegan lifestyle for multiple reasons. The growing focus on reducing greenhouse emissions, eliminating meat for following a cruelty-free lifestyle along with climate change has directly affected people's food choices. This has led to the number of vegan restaurants growing in the world. 
Restaurants not having vegan menus are observing a decline in sales. The increasing demand for vegan fast food such as burgers and pizzas has led to restaurants and cafés dedicating a complete section to vegan consumers. Certain restaurants are completely providing vegan food dishes by offering a variety of food items and beverages made from local produce.  
The pandemic has played a major role in altering the food consumption choices of people across the globe. This has led to most people shunning dairy and meat products that harm the environment and human health. The ill effects of eating too much meat along with being lactose intolerant has pushed restaurants to pay special attention to the demand of consumers.
Moving ahead, restaurants are planning to analyze consumer behavior and demands regarding vegan food. Thus, a plethora of options for vegan food and beverages are expected to become common. Furthermore, the increasing demand for food dishes made from naturally sourced ingredients, organic vegan superfoods and vegan protein shakes will become popular. The development of the vegan will only offer multiple opportunities for restaurants to offer delicious and healthy food to customers. 
---
Opportunities in Vegan and Plant-Based ([Future Market Insights Webcast]
May 5 from 9-10 a.m.,  Pacific Time
This is a market waiting to see explosive growth in coming years! Join us as we are in conversation with industry leaders about growth opportunities and what it takes to achieve economies of scale.
Guest Speakers: 
Alison Rabschunk – Business Development Director for Plant Protein, Kerry
Anna Turvoll – Head of investor Relations, v2food
Danny O'Malley – President and Founder, Before the Butcher
Register here.