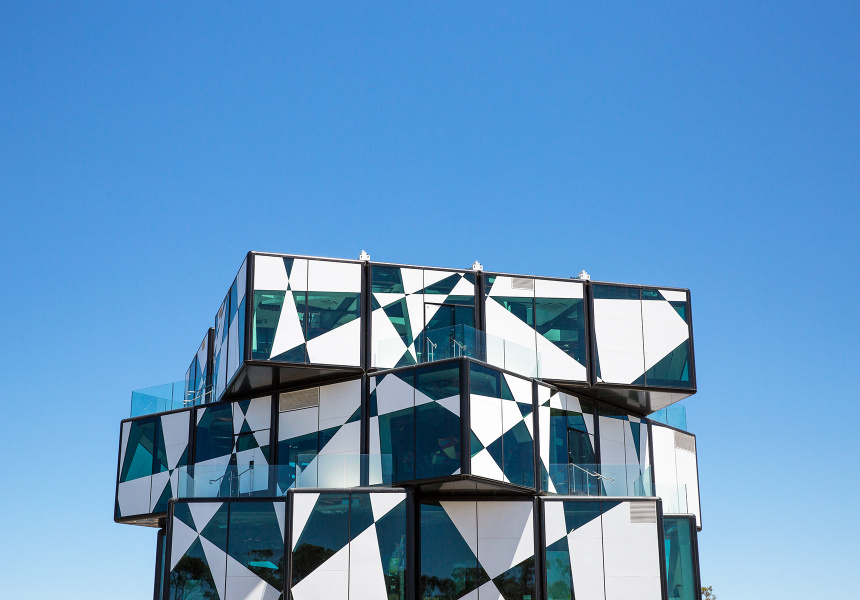 2020 has sure been rough, and hospitality has been one of the hardest-hit industries. Some businesses were so badly hit by the downturn in trade early in the pandemic that they were forced to shut, while others didn't emerge from lockdown. Some operators were struggling already, then Covid-19 further exacerbated things – making it a wise time to shut up shop. Sadly, we'll likely see more closures next year, especially when the holiday rush is over and Jobkeeper disappears.
Let's take a moment to remember some of the spots we loved – for the food and the memories.
Arc Dining, Brisbane
Arc was the first high-profile Brisbane restaurant to pin its permanent closure on coronavirus. The superstar eatery at Howard Smith Wharves had been open for just over a year before shutting in March, and had won plaudits for head chef Alanna Sapwell's thoughtful, innovative seafood dishes, as well as the enormous wine list courtesy of award-winning sommelier Ian Trinkle.
The sophisticated 100-seat restaurant and 140-seat wine bar wasn't quite fine dining, but it was refined – and its bright and airy garden pavilion was easy to lose time in. Sapwell's food wasn't just delicious, it was creative and original too, inspired in part by her previous role at innovative Sydney seafood eatery Saint Peter. She cooked with food from local suppliers and farmers, and reduced waste by ordering whole carcasses. She went on to do a pop-up in Noosa over the winter – here's hoping she finds the right home for her talents soon.
BBQ King, Sydney
Chinatowns across Australia were particularly hard-hit by Covid-19 – especially in the early days, before the virus had even entered Australia. In February, trade in Chinese restaurants was down by up to 50 per cent in some cases, and in other restaurants even more. As Sydney chef Dan Hong wrote in an opinion piece for Broadsheet: "I live in Chinatown, so I know how busy the restaurants usually are in my area. I don't know if it's xenophobia, but that's the only reason I can think of to explain why these restaurants are so quiet – especially after Chinese New Year, when it should still be busy."
Several iconic Sydney eateries closed, including Superbowl (which has since reopened) and the 40-year-old BBQ King (which hasn't). The latter was famous for its Peking ducks, which hung in the front window at the original Goulburn Street space and then at its new home on Liverpool Street from 2016.
"Dad would never not have the ducks hanging," Cecilia Chau, daughter of owners Agnes and Philip Chau, told Broadsheet in 2016. "It's always been the BBQ King feature. They want to celebrate that. Dad thinks the more ducks the better."
The Boathouse on Blackwattle Bay, Sydney
"It kind of is the perfect storm. Everything just hit at the exact same time. And it's left us in a pretty average situation." That's how Colin Barker, who had been head chef at the waterfront restaurant for over a decade, described the situation in July when we got in touch to see if the iconic Sydney seafood spot had indeed closed for good.
The Boathouse opened in 1997 with glistening views of Blackwattle Bay, the city skyline and the Anzac Bridge. Because it wasn't near the main harbourside dining destinations, it remained one of the city's most underrated waterside restaurants. It served outstanding seafood – the fish pie was legendary, and it was a top spot to eat oysters (two decades in the business meant it could source the best molluscs). The "perfect storm" Barker described in July was a leasing issue, which came to a head during the pandemic. It's still not sorted, and it looks like we've probably lost the Boathouse – at least as it was – forever.
The d'Arenberg Cube, McLaren Vale
When a fine diner opened in the five-storey cube at d'Arenberg winery at the end of 2017, it made waves. "The vision is ambitious, boundary-pushing and its own art form, really. In line with the ground-level museum, things aren't always as they seem," wrote Broadsheet's Tomas Telegramma at the time.
What appeared to be a washed-rind cheese was in fact fromage blanc and stracciatella draped in a hay-infused yuba (tofu skin). And port-jelly-coated foie-gras mousse with duck crisp masqueraded as a pair of grapes and their tendrils.
The eatery was headed by husband and wife duo Brendan Wessels and Lindsay Durr, and was one of the first restaurants in Australia to use 3D-printed elements to create its dishes. The owners made the tough decision to close it in April, citing the pandemic as the reason.
Gertrude Street Enoteca, Melbourne
This cosy Fitzroy restaurant was one of the first places in Melbourne to serve natural wine, well before it was cool. Its service was personable, and, on a summer's day, its back courtyard couldn't be beat. But after 17 years, Gertrude Street Enoteca's time is over. "All good things must come to an end," co-owner Brigitte Hafner told Broadsheet in July. "We've been thinking about it for a while – it had been increasingly difficult to continue with the rents and the way they were escalating."
"Gertrude Street landlords and Covid are a bad combination when you're already stretched," added co-owner James Broadway.
While this is sad news those who loved Enoteca's expansive wine list and Hafner's brilliant home-style Italian cooking, the pair continue to run Osteria Tedesca in Red Hill on the Mornington Peninsula.
"Things change and shift and [Enoteca] was an incredibly personal and wonderful part of lives, but it just didn't make sense in this current time," concluded Hafner.
Restaurant Orana, Adelaide
It's been a turbulent year for one of Australia's most high-profile chefs. Jock Zonfrillo, the Scottish-born chef and owner of influential Restaurant Orana, announced in October he would not reopen his Adelaide fine diner, which had been closed since March due to Covid.
This was big news – Orana redefined what it meant to cook with Australian ingredients, and was regarded internationally as a game-changing restaurant. Zonfrillo elegantly blended the philosophy of New Nordic cuisine (old techniques such as drying, curing, pickling and smoking) with native ingredients to create exciting, delicious dishes.
In September, lawyers representing the Masterchef co-host initiated a defamation claim against The Australian, which they say published an article and Facebook post that implied the chef had "dishonestly claimed" to support an Indigenous business in order to win a prestigious international food award.
And in October, administrators were appointed to his two restaurants, Orana and wine bar Mallozzi (the latter closed in 2019 with "almost $100,000 in trading losses", according to InDaily).
Zonfrillo has said the closure of Orana won't be the end of his cooking career. "My journey doesn't stop here – I'll continue trying to make a difference through food projects outside of the restaurant," he said in October.
Shark Fin House, Melbourne
In February, CBD institution Shark Fin House closed after losing 80 per cent of its customers and having to lay off more than 50 permanent and casual staff. The yum cha and lunch spot opened in 1989 and was popular with politicians and businesspeople, but patronage declined dramatically in Melbourne's Chinatown at the beginning of 2020 (as it did in other Australian Chinatowns), and the Cantonese eatery couldn't survive.
The good news? You can still get a dose of Shark Fin hospitality at its sibling eateries: there's a Shark Fin Inn on Little Bourke Street and another in Keysborough, in Melbourne's south-east.
Sizzler, various states
Cheese toast, all-you-can-eat soft serve and bottomless soft drinks were the stuff of our childhood dreams. Sadly, Sizzler's all-you-can-eat salad bars are not compatible with 2020's rigorous hygiene standards, and the American chain announced in October it would depart stage left after 35 years of operation in Oz. We decided to live the dream one last time before it closed its nine outlets (in Mermaid Beach, Loganholme, Toowoomba, Maroochydore and Caboolture in Queensland; Innaloo, Kelmscott and Morley in WA; and Campbelltown in NSW), and the nostalgia was strong.