A long-standing Adelaide restaurant has been transformed with a multi-sensorial experience inspired by its verdant setting.
Restaurant Botanic is located in a heritage rotunda in the heart of Adelaide's Botanic Gardens. The design by Williams Burton Leopard combines the ingrained nostalgia of the rotunda, as well as new experiences to suit the new head chef's menu.
The heritage fretwork and detailing has been restored, while a new entry experience has been created to reinforce the sense of arrival.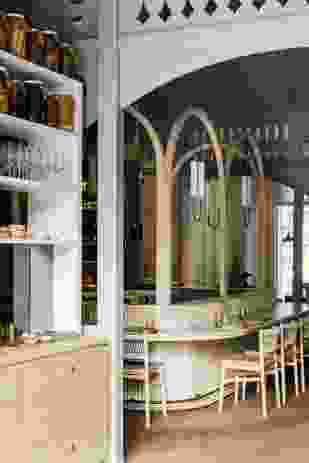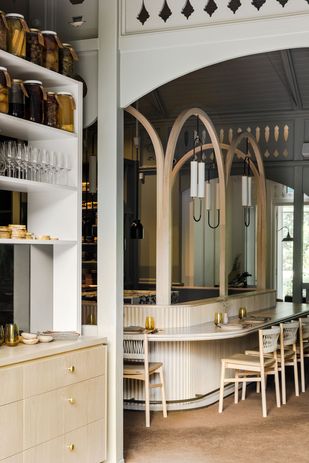 The restaurant features a new chef's table at the centre of space under arched timber frame where diners can watch the chefs in action.
The design also uses soft muted greens tones drawn from garden surrounds and w attyl-coloured carpet which provides acoustic absorption. Brass detailing, porcelain wall and pendant lights, and native floral arrangement changes seasonally all combine to create an immersive space with smells, sights and sounds.