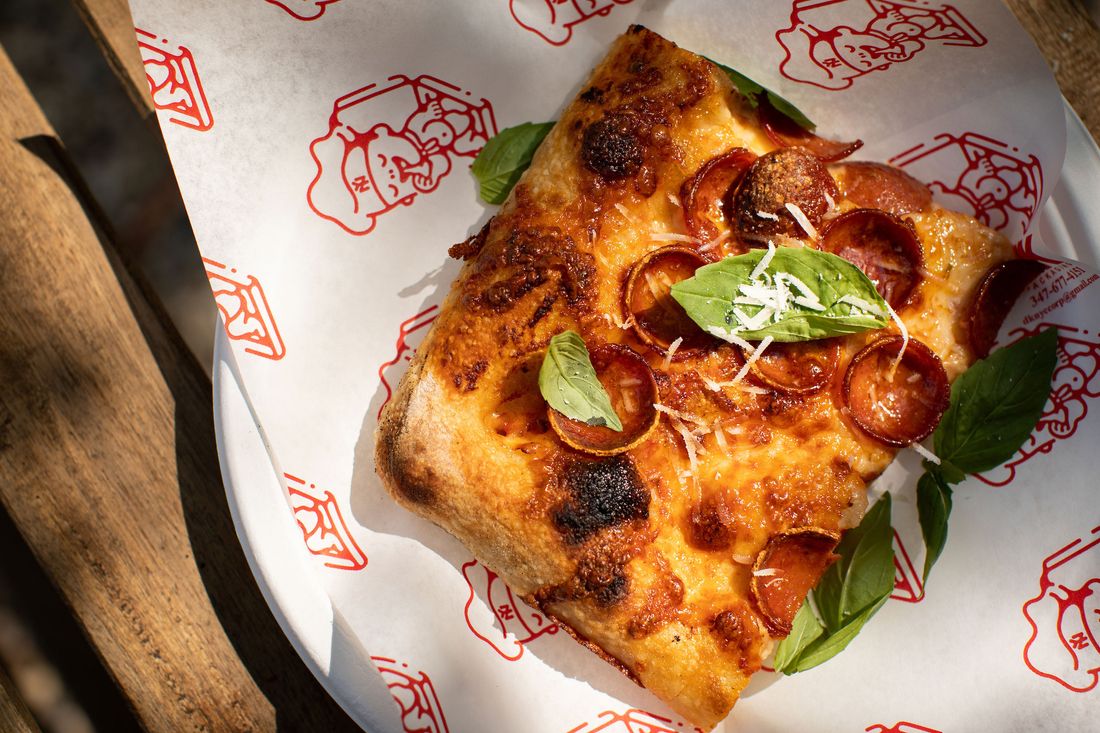 Brooklyn's most-coveted slice.
Photo: Clay Williams
Mark Iacono is a star. This is true in the literal sense: He makes late-night-TV appearances, he knows Beyoncé personally, and prestige food shows regularly visit — and praise — Lucali, his candlelit Henry Street pizza mecca that is a must-visit for pizza diehards from around the world.
Iacono is also a star in the anecdotal sense. When you sit down with him anywhere in Carroll Gardens, the neighborhood where he grew up and still lives, you're suddenly aware of strangers staring at you. Couples pushing strollers gawk and sheepishly wave; Italian ladies blow kisses; hip-hop moguls perpetually text his iPhone; even "competing" Italian restaurateurs, like the owners of Court Street's Cremini's, stop by to hug and kiss him hello. Iacono is warm, generous, and just the right kind of enigmatic. He embodies everything that old and new New Yorkers love.
So it was a huge deal when the city learned that, 15 years after opening Lucali (and eight years after opening a Miami offshoot), Iacono was going to expand a few blocks east of his flagship with a new slice shop where — at least in theory — people not named David Beckham or Jay-Z would be able to eat Iacono's fabled pies whenever they wanted. Fittingly, he planned to call it Baby Luc's.
"When Mark explained this vision to me, I knew that if he had the right support he could do it all," says Cobi Levy, the restaurateur behind  Lola Taverna and Little Prince in Manhattan. "I said, 'Let's put a system on it so you can grow all these dreams you have.' If I do my job effectively, I won't change anything about what he's created here in the neighborhood."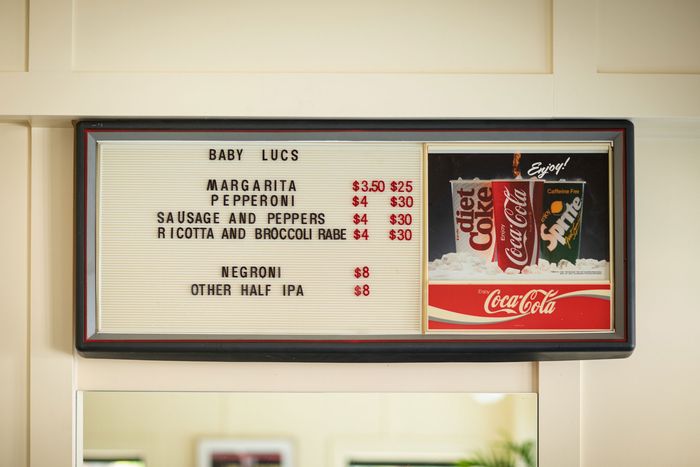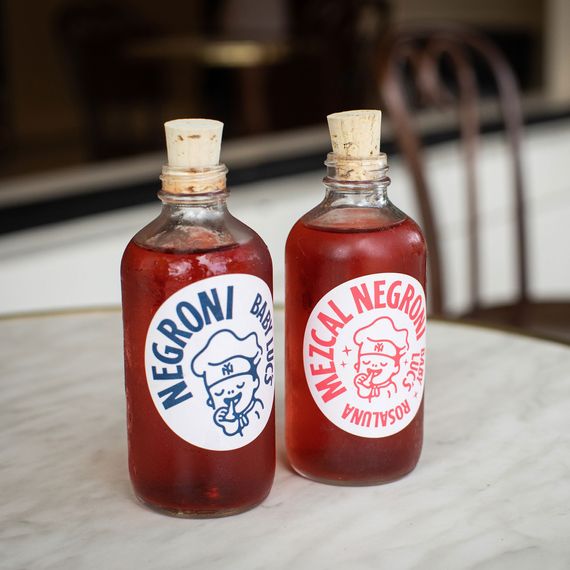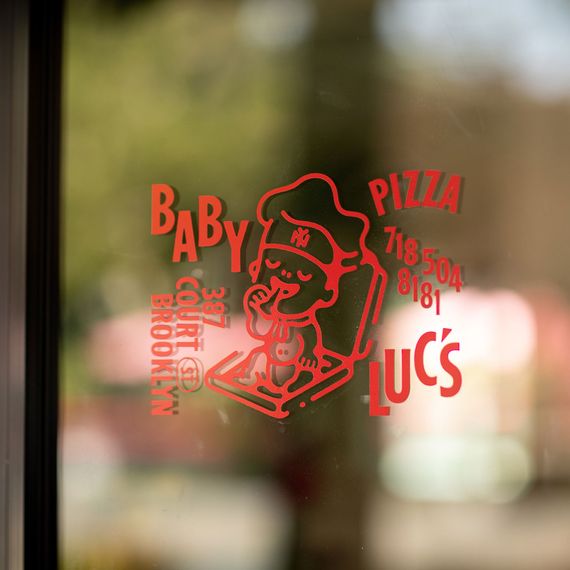 Along with Aminu Tedla, a former college athlete turned classically trained chef and pizza prodigy, the three opened Baby Luc's on July 16 in a sunny corner space on Court Street. They started with 50 pies; the line of customers stretched down the block almost immediately.
"The concept is something I always wanted to do," Iacono says. "Originally Lucali was supposed to be like this place, a slice shop. It morphed into a brick-oven joint. But nothing about Lucali was planned; the success was all so organic. Then recently, my old neighborhood buddy found this location and was like, 'Yo, I'm signing this lease; you want in?' And I was like, 'Yeah. Let's rock.'"
Iacono is genuinely excited about making Baby Luc's an integral part of the neighborhood. Inside the restaurant, there are "old lady tables," as Iacono calls them. He insisted on having them — perfect circles, gold-rimmed, familiar to anyone who's picked up cannoli at an Italian bakery — so that the old ladies from the neighborhood would feel comfortable. The outside tables, street-side and in a large garden, can hold another 80 customers. And whereas Lucali is BYOB (for now, but hot tip: Iacono says that's changing in the near future), Baby Luc's has a full liquor license. So there are bottled Negronis. Other Half's beer is on tap. A full wine list is in the works.
And there is the pizza, $4 per slice or $3.50 for plain. Unlike Lucali, the Baby Luc's pies are square. The crust is almost surprisingly thin and satisfyingly crisp. Every slice gets topped with grated Parm and leaves of fresh basil, in keeping with Lucali's signature finish. The lines and hype at Baby Luc's are already following in Lucali's footsteps, too. But unlike Lucali, Baby's Luc's will soon be open during the day, giving it a more casual and accessible advantage. For now, it's open daily at five. By Labor Day, those hours should be 11 a.m. to 11 p.m.
The all-day hours, they hope, means more neighbors will be able to drop in whenever they want, that teenagers can stop by after school. That old Brooklyn and new Brooklyn can join together to get a slice whenever they want. It's a neighborhood place, and Iacono is a neighborhood guy … who just happens to know some of the world's most famous people. When I ask if Jay and Bey have been by yet, he hesitates before caving and admitting that some of Jay's friends had stopped in the night before, but they were already out of pizza. As a follow-up, I ask if the rumors are true and that the Lucali pepperoni is all-beef because Beyoncé doesn't eat pork. Iacono grins. "Actually," he whispers, "it's Jay who doesn't."