Long ago, the city's French restaurants busied themselves with haute cookery and haute ambience. These days, they've ceded much of the white-tablecloth territory to other cuisines and disguised ambition under scruff at all manner of bistros and bars à vin: Claud, Place des Fêtes, Le Dive, the list goes on. The newest and perhaps most eagerly hyped arrival in this overcrowded genre is Libertine, tucked in a petrol-blue corner about as far west as the West Village goes, where the Hudson stands in for the Canal Saint-Martin. Its menus are movable chalkboards, just as they would be in any low-ceilinged hideaway in the 11th; its patron libertine is Serge Gainsbourg, peering down from above a prime table.
Since it opened in May, the restaurant has gone from a whispered tip among those who know to a near-impossible booking for those who can. The best reservation I could manage during a sleepy week in dog-day August was for 5:30 p.m., an hour that doesn't incline to libertinism. On the upside, if you're eating the kind of bistro cooking that requires an alp-size mound of butter like the one that is clearly visible over chef Max Mackinnon's shoulder in the open kitchen, you may cherish the extra time to digest.
Libertine is a collaboration between Mackinnon, who has cooked in various global culinary capitals (San Francisco, Copenhagen, Austin) and most recently worked as a wine director at Roberta's and Jupiter, and Cody Pruitt, the general manager and beverage director of the nearby wine bar Anfora. Its spiritual home is the Auvergne in central France, a region that is both unpolished — "kind of feral," as Pruitt puts it — and sacred to the creation of the bistro genre historically. "The Lyonnais take credit, but I'll fight them for it," he says. Rakishly unbuttoned and vocationally tattooed (FEED AMUSE SHOCK, reads his meaty forearm), he stood over our table one night and launched into a misty, abbreviated account touching on mining, the railroad, and the Franco-Prussian War. The Auvergnats who came to Paris to deliver coal soon began setting up establishments to offer cheap, hearty grub to all of the city's occupants and new arrivals. (Lore says, probably unprovably, that bistrot derives from the Russian word for "quick," as in "Feed me, quick!") To this day, Auvergnats "retain a strong hold on the city's bistro culture," the natural-wine evangelist Aaron Ayscough has written, noting that Auvergne itself, with its rich volcanic soil and tiny production, has in recent years become "the unlikely ground zero for a radical natural wine new wave." The wines of that wave fill out Libertine's list, by both the bottle and the glass, including from local heroes like Patrick Bouju of Domaine la Bohème. (Try his great Festejar sparkling Gamay, one of my gateway bottles into naturophilia.)
A few hearty dinners are enough to canvass the full chalkboard. Whatever your path, I'd start with a ripped hunk of excellent baguette, made by Breads Bakery and served with a ramekin of runoff from Mont Beurre, which can be optionally oiled further, I learned during my first visit, with a loose tangle of anchovies. Better still, during my second, I had it with a delicious chicken liver moussed within an inch of its life, like offal frosting. Equally rich, though less successful, were scallops, barely broiled in their shell beneath a wakame-infused butter sauce in which my table struggled to detect any hint of seaweed. A brawny beef tartare was better, rough-chopped and crowned with Romanesque (Alison) jammy boiled eggs and crispy shallots. It was hard to know what to make of a lobster chou farci, a $36 appetizer whose tender but underseasoned meat had been wrapped in cabbage. But why?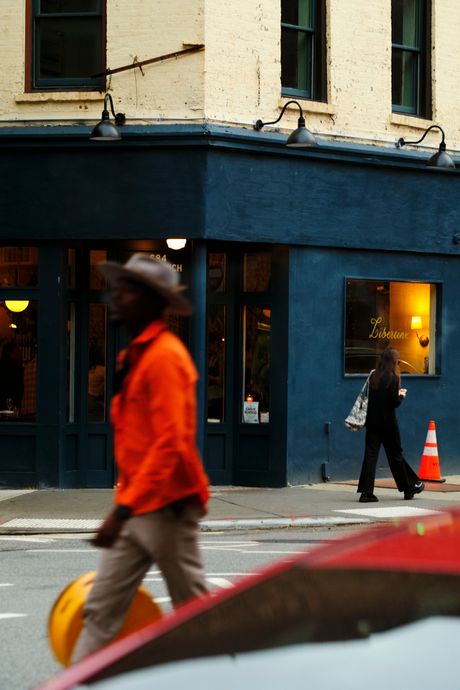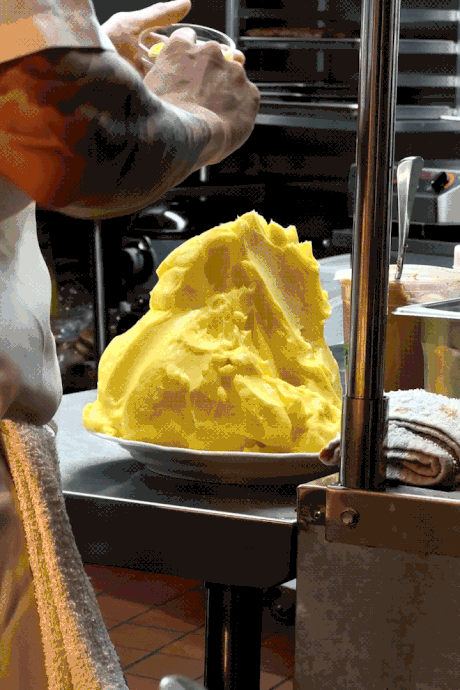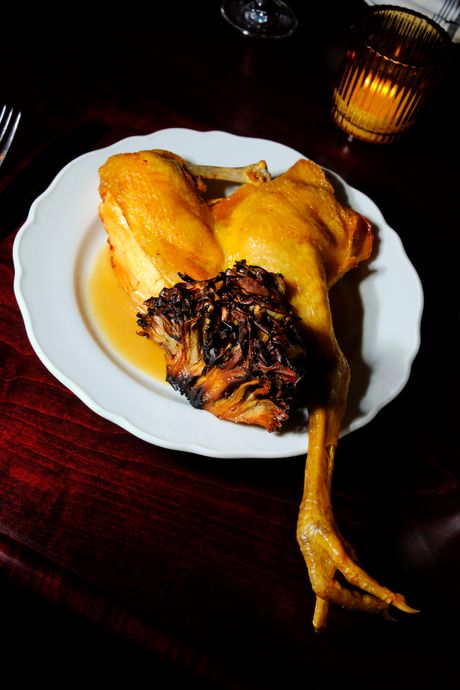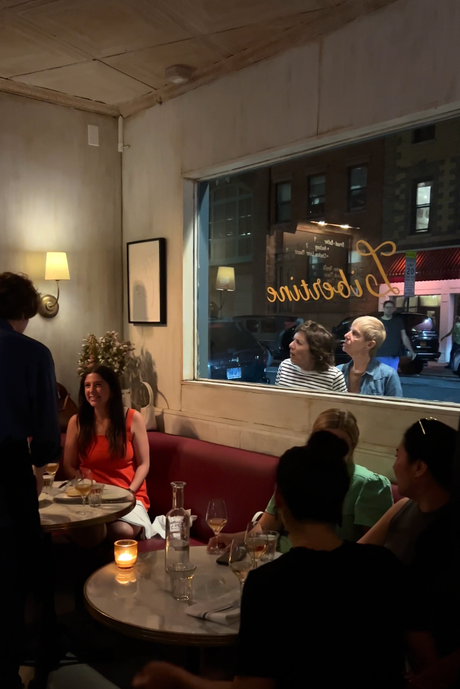 This kind of sticker shock sullies much of the menu. It is ungenerous to complain about restaurant prices as inflation sends ingredient and labor costs up and the pandemic recedes slowly, if at all. But the prices at Libertine are at odds with its bistro ambitions. Half a heritage chicken, served in a sauce of vin jaune, an oxidative, almond-scented wine from the Jura, has designer-bird pedigree and arrives at the table with one gnarled foot still attached. "I've had that chicken come back with fewer toes than it came out with," our waiter said. Some people decorously drape a napkin over it, bashful; others use it to grip a wineglass for a photo. Status chickens around the city have been employing the claw move for years, but it's not worth much if the meat doesn't sing. At $64, Libertine's doesn't. The roast chicken at Le Crocodile, from the previous generation of "It" French restaurants, is better at $39. And rather than a frilled reef of maitake mushroom — Libertine's garnish of choice — it comes with fries.
It's a shame because the kitchen is capable of great things. The one entrée at Libertine that hasn't left my mind is a $34 housemade pork sausage, vibrating with garlic and mustard, served with a nearly liquid pommes purée. I can't say the same for the monkfish à la Normande, with Calvados and horseradish, or the $72 duck deux façons, which might stretch to serve two but not a hungry two: seared breast and a sort of Auvergnat shepherd's pie of confit leg under a duvet of cheese-and-egg-larded potatoes. Too many dishes, entrées especially, hover in this nebulous zone of fine but forgettable everywhere except the check.
A better use of the Calvados, Norman apple brandy, is a bracing shot of it served ice cold, what's known as a trou Normand, meant to dig a hole in the appetite between courses. (Trou is "hole," as in trou du cul, something you'd hope not to be called in any Paris wine bar.) The bottle comes rimy with frost, like many of the cocktails that may precede it, the gift of Pruitt's oversize Japanese freezer, which takes up an full and impressive third of the bar's service area. After the shot, what you do with your freed-up space is up to you.
The kitchen is still working out dessert. You could have a plop of rice pudding, or a plop of chocolate mousse, served with a trendy spoonful of Chartreuse-infused crème fraîche. (So trendy, in fact, that the monks who make the real herbal liqueur in France can't keep up with the rising demand because it takes too much of their focus away from God.) The libertine spirit compels excess, but — not to be a trou du cul — I'd skip. Better to go out on a few thin planks of 30-month-aged Comté, crunching with salty crystals and perfect in their rich simplicity.