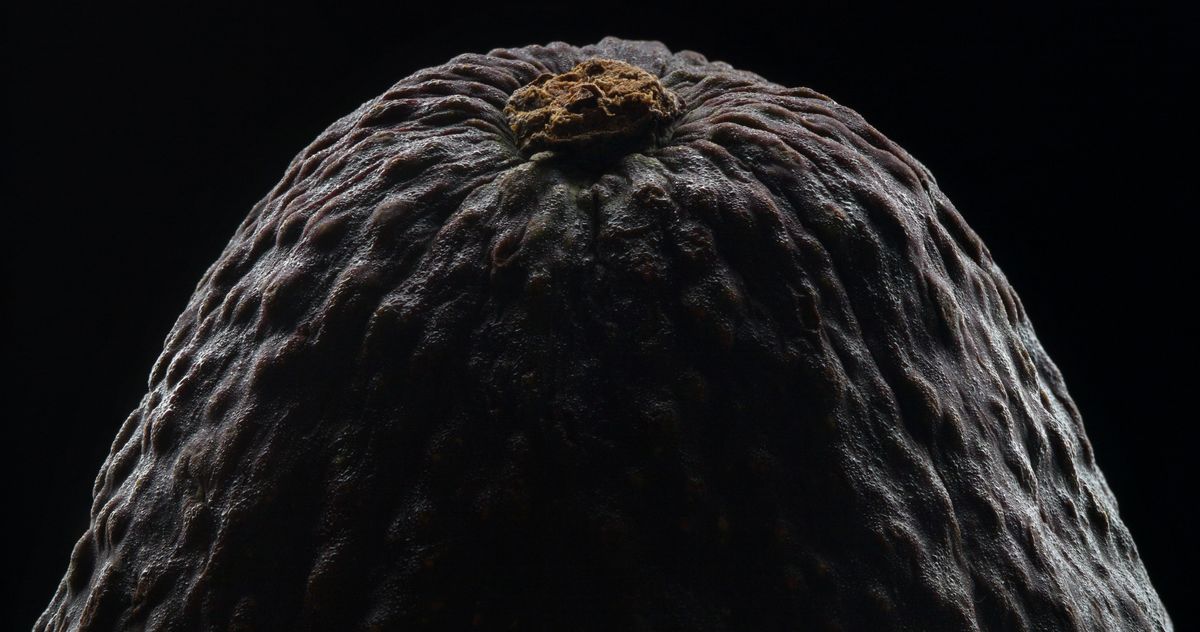 All across New York City, chefs and restaurateurs are facing yet another impending crisis: not enough avocados. At For All Things Good in Bed-Stuy, Matt Diaz was texting his vendor. "Should I be worried about avocados?" he wanted to know. Or rather, how worried should he be? "We're on the edge of our seats right now," says Manuel Trevino, the vice-president of culinary operations at the chain Rosa Mexicano, where approximately one-quarter of total sales involve avocados.
The troubles started over the weekend. The U.S. announced it would temporarily shut down imports of avocados from Mexico after "a verbal threat was made to U.S. safety inspectors working in the country," the New York Times reports. The suspension, officials say, will "remain in place for as long as necessary." As Eater points out, this is exceptionally bad for farmers in Michoacán, who will be left sitting on "hundreds of tons of avocados that will rot" if the situation isn't resolved.
Until the situation is resolved, operators in New York will remain on the edge of their seats: Michoacán is the only region in Mexico approved to export avocados to the U.S. Eighty percent of avocados served here come from there.
Operators have not yet felt the full weight of this potential avo-pocalypse. There are still avocados in the country. "We're looking at about six to seven days of total supply right now," Trevino explains. Diaz says his supplier — a legendary avocado guy whose fruits are considered the city's best — has told him to worry, but not quite yet. At Aldama, co-owner Christopher Reyes estimates they've got about two weeks. Francesco Brachetti, a co-founder of the avocado-forward café Avocaderia, says, "The supply chain doesn't get the ripple effect so fast."
For now, the issue is avocado prices, which were already up before the current avocado crisis. At Aldama, Reyes says, they usually pay something like $55 for a case of 48 avocados. "And this morning, when we ordered, it's like $75 or $80," he reports. "That's just one day of the effect. Imagine what it's going to be in a week, when the distributors run out of it."
For now, all they can do is imagine, but the worst-case scenario is essentially a city without avocados. "If this lasts for more than a week," agrees Trevino, "then there's going to be a gap in supply for sure." And if that happens, operators are split on what they'll do.
"We have about a week supply left in both of our produce houses that service the whole U.S. for us," says Kaelyn Tomaszewski, the vice-president of supply-chain and restaurant systems for Le Pain Quotidien's U.S. operations. "Our backup plan is that we do have access to some Colombian fruit. It's not ideal. It definitely isn't a Hass avocado, but it's a stopgap."
If it came to it, Diaz, whose restaurant is hyperfocused on heritage ingredients, would take avocados off the menu. "We're a very specialty Mexican restaurant," he says. "I've never even thought about buying avocados from anywhere else." (While an avocado drought would not be ideal for him, it would also not be catastrophic: "It's not like we're a margarita-and-apps kind of place.")
At Rosa Mexicano, which is sort of the ultimate margarita-and-apps kind of place, Trevino, too, is bracing for a potential avocado interruption. It isn't that he's opposed to alternate avocado sources — Californian avocados, South American avocados — but rather that there are not enough of them, and the alternatives are grim. "We have no interest in substituting a frozen prepackaged pulp product," he says, noting that, as a bigger customer, Rosa Mexicana does have some degree of leverage. "We'll continue to use fresh avocados, whatever the cost may be, as long as supplies last. And then if we have to make a brash move, we will pull avocado from our menu offerings, and unfortunately, that includes guacamole."
The fact is, regardless of the difficulty of getting avocados, there is only so much you can charge for guac before diners rebel. "We're not at that point yet," Reyes says somewhat reassuringly. "But once we get there, how much can you charge someone for guacamole? Usually it's $10, $12. Imagine you hit somebody with $25 guacamole on the menu? They'd be like, Fuck that, I'm not buying it." At Top Quality, a bar and café in Long Island City, there's been discussion of going "MP" — market price — for avocado dishes. If the ban were to stay in place for long enough, managing partner Mark Rancourt says, they'd pivot temporarily to non-avocado dips. (He's thinking morita, smoked onion, and pumpkin.)
But at Chela, a neighborhood Mexican spot in Park Slope, operator Ronny Jaramillo doesn't see that as a realistic option. Instead, Jaramillo says, "as a Mexican restaurant, we have to just figure it out."