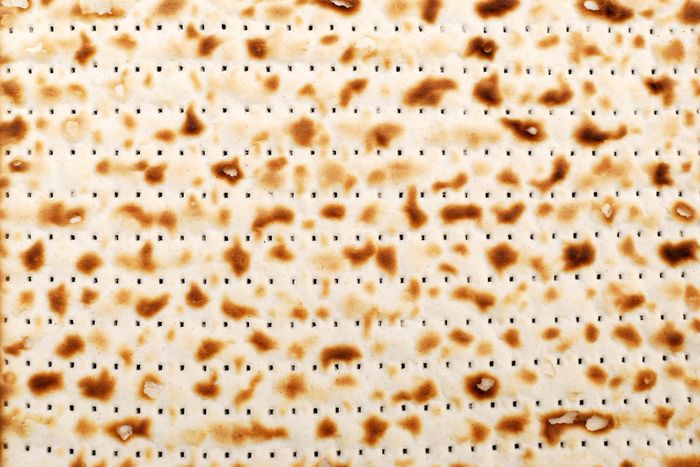 Photo: Algul/Getty Images/iStockphoto
Chag Sameach! Passover 2022 is upon us. Eight days of no bread? No problem! Grub Street scoured the city to come up with the best, most delicious things to eat during this diet-restricting holiday. (And, of course, depending on how observant your Passover is, call ahead to see if, or when, places will stop serving chametz.)
For a nontraditional Passover
Williamsburg "Jew-ish" diner Gertie and traveling pop-up Dacha 46 will be collaborating for a special Passover celebration. Dacha's Jessica Quinn says there will be "no brisket or matzo-ball soup, but we are keeping each course kosher." The April 20 dinner will include lulya kebabs — cumin-and-paprika-spiced ground lamb — served with adjika and a lemon-tahini sauce and topped with herbs and pickles. For dessert, Quinn is excited about their play on traditional coconut macaroons: almond cake served with a coconut crème anglaise and coconut meringue.
If you'd prefer, you can also check out some newish Jewish restaurants that will offer special Passover menus, such as Edith's and Mark's Off Madison (including chef Mark Strausman's classic from the now-closed Freds: Estelle's Chicken Soup).
Alternatively, Miriam in Park Slope (as well as a recently opened Upper West Side location) and Kubeh in midtown will offer Passover meals in person. If schlepping a huge Passover box across the city sounds unappealing, this is for you.
For Ukrainian Passover
Keuka Kafe in Forest Hills is a Ukrainian-owned wine bar with Passover specials for in-person dining. Or you can grab some matzo-ball soup from Veselka or matzo brei from B&H Dairy in Little Ukraine.
For ice-cold kosher
In Prospect Heights, the Social has collaborated with the Matzo Project for A cinnamon-matzo ice-cream flavor, named Honey, Are You Cin-gle? A bubbe-inspired salted-honey base is infused with pieces of cinnamon matzo butter crunch.
For certified kosher desserts
Park East Kosher on the Upper East Side is offering certified chametz-free items, like an all-new Black Forest cake or an apricot roulade cake.
For certified kosher pizza 
Modern Bread & Bagel on the Upper West Side will not be certified kosher in store but will have a separate prepackaged section including a Passover paleo pizza crust. (That sounds way better than the microwaved matzo pizza we all pretend to like.)
For certified kosher everything
The Kosher Marketplace on the Upper West Side has a massive selection of every type of Passover dish you could possibly want. Pre-orders are now closed for this week but are still open for the rest of Passover. In-store shopping is also available.
For pickup across Manhattan
In case you don't want to part the Red Sea to get your unleavened treats, Breads Bakery's beloved Passover dessert menu, including its special raspberry-coconut macaroons, is available for pickup at its Union Square, Upper West Side, and Upper East Side locations. Delivery is also available.
Order fast
In Boerum Hill, Mile End Deli's incredibly popular Passover menu is sold out for preorders, but there will be a limited quantity in store each night of Pesach.
For the classics
There's a diaspora of choices for a classic Passover meal, from 2nd Ave Deli's tick-off-what-you-want order form, to Zabar's Passover for six (or 12), to Russ & Daughters' choose-your-own-adventure menu.
For breaking apart before you break Passover
Magnolia Bakery is once again offering its famous Matzo Crunch for nationwide delivery and at locations across the city. Magnolia warns that this matzo toffee "may arrive broken — and if it isn't, break it!"