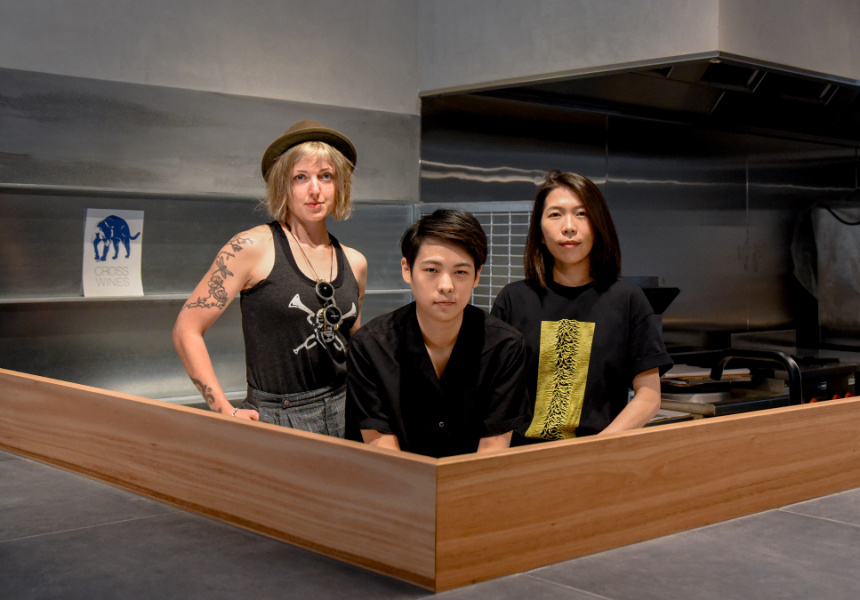 For over a year now, many of us in Australia have longed for a trip overseas. But Taiwanese chefs Mug Chen and Chia Wu, who are opening their new restaurant and wine bar Muni in Willunga next month, wouldn't dream of being anywhere else.
"I was training in France, in Paris – I stayed there for a couple of years, just to work. I kind of had a dream to travel and work around the world, so I was in a couple of cities – Bangkok, and then Melbourne," says Chen. "But I really liked Australia. I was only going to stay for one year, and then I realised I actually wanted to stay in this country for much longer."
The story was much the same for Wu, a pastry chef who had been working in restaurants in Melbourne – where she met Chen – and was facing a soon-to-expire visa. Both hoping to stay in Australia a little longer, they discovered that South Australia and Tasmania offered opportunities for chefs to extend their visas. Being the wine devotees they are, South Australia ultimately won out. They both worked in other restaurants (including The Salopian Inn, d'Arenberg Cube Restaurant and Fino Vino between them) before deciding to collaborate on their own project.
Muni (the name comes from the Japanese term "yuiitsu muni", meaning "one and only") is currently under construction on Willunga's main street, and you get the sense that Chen and Wu's adoration for the McLaren Vale region will be poured into every part of their venue.
The seasonal menu – of broadly Asian-inspired share plates with a subtle Taiwanese influence – will be shaped around local produce. Most ingredients will be sourced from the Willunga Farmers Market or nearby suppliers.
"A lot of things we know how to do from Taiwan … if we want to do the same here, it doesn't make sense to us – to use imported vegetables or [ones] not in season," says Chen. "It doesn't make for a delicious dish. And we're right next to the farmers market and have so many friends growing products that taste so good." The menu is yet to be unveiled, but you can expect house-made kimchi and other ferments, and lots of soy sauce and garlic. Plus, pastries baked by Wu.
The project also brings on board another chef and co-founder, Violette Flint, who met Chen while they were both working at The Salopian Inn. Flint is overseeing the drinks menu, which will preference low-intervention wines – largely from Adelaide Hills winemakers such as Manon, Jauma, Gentle Folk, Borachio, Commune of Buttons and BK Wines, plus Fleurieu-based producers like Fall From Grace, Lino Ramble and Sherrah. Wu, Chen and Flint have made a point of visiting the makers of each wine they're pouring at Muni. "They're all very unique and special," says Wu. "The story behind the wine is an important part for me."
There'll also be a small cocktail list with four recipes – including a coffee Negroni and a pickle back sour – from interstate and overseas hospo friends, including Sydney sommelier Nick Stewart (Ester) and bartenders from as far as Norway and New Orleans. It's a small way to help patrons feel "a little closer to different restaurants and parts of the world we can't reach right now," says Flint. "This experience makes us feel closer to those faces and places we miss."
The restaurant's minimalist Sans-Arc Studio fit-out will feature plenty of timber and concrete. The small space – 86 square metres all up – will have 32 seats in total, 13 of them at an L-shaped bar for people to sit and observe the kitchen with its flames, woks and hibachi grills.
Muni is scheduled to open at 2/3 High Street, Willunga next month.